SafeMoon, a DeFi cryptocurrency that previously garnered significant attention in the crypto sphere, is now facing a regulatory storm. The U.S. Securities and Exchange Commission (SEC) has officially pressed charges against its founder, Kyle Nagy, along with CEO John Karony and CTO Thomas Smith.
These allegations contend that the company was involved in an extensive fraudulent operation. This was through through the sale of an unregistered cryptocurrency, which the SEC categorizes as a security.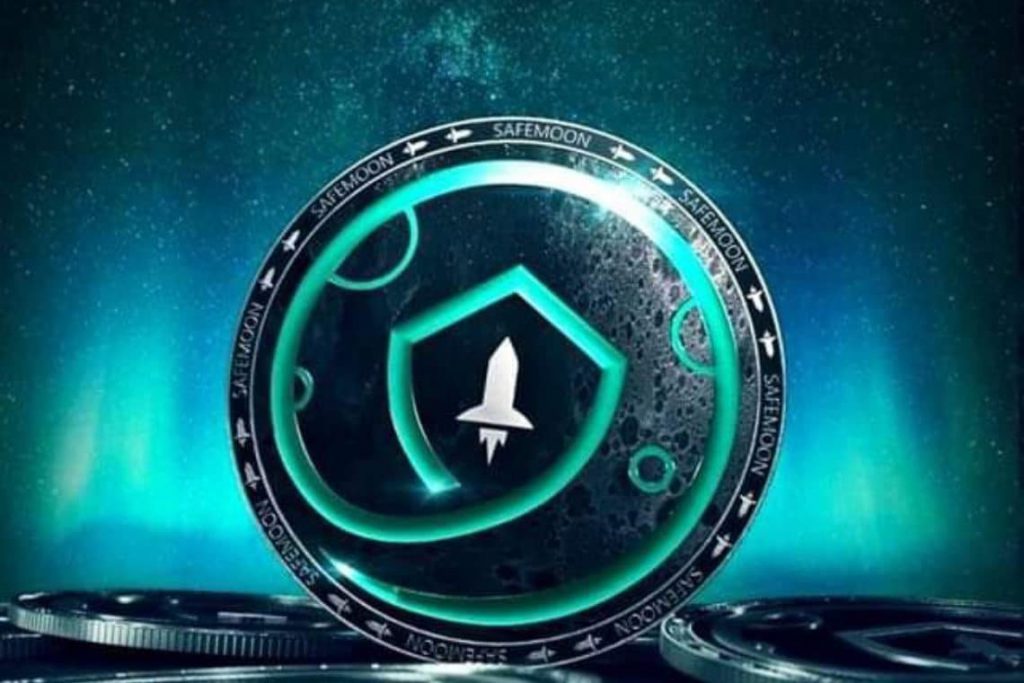 Consequently, investors have allegedly been deceived, and their investments have been misused for personal enrichment. This includes extravagant acquisitions like McLaren automobiles and opulent residences. In the wake of these developments, SafeMoon (SFM) has experienced a substantial nosedive in its market value, casting doubt on the sustainability of similar cryptocurrency projects. The turmoil surrounding SafeMoon extends beyond the legal challenges. The cryptocurrency has suffered a severe blow to its market valuation. In daily trading charts, SafeMoon (SFM) has witnessed a substantial decline of 54%. Furthermore, weekly charts indicate a noteworthy drop of 51.1%.
Also Read: SafeMoon (SFM) Tanks Over 50% Minutes After Founders' Arrest
Hex Coin Founder's Warning
The decline of SafeMoon is accompanied by previous apprehensions voiced by well-known figures in the cryptocurrency sphere. In 2021, Richard Heart, the founder of Hex Coin, expressed his doubts about SafeMoon. He likened it to the infamous Ponzi scheme known as Powh Coin, which had exploited investors' assets before shuttering its operations in 2018. Heart drew attention to the conspicuous similarities in the business models of SafeMoon and Powh Coin. He particularly noted their imposition of a fixed 10% fee on all transactions. This was along with the collected fee being redistributed among all currently held tokens.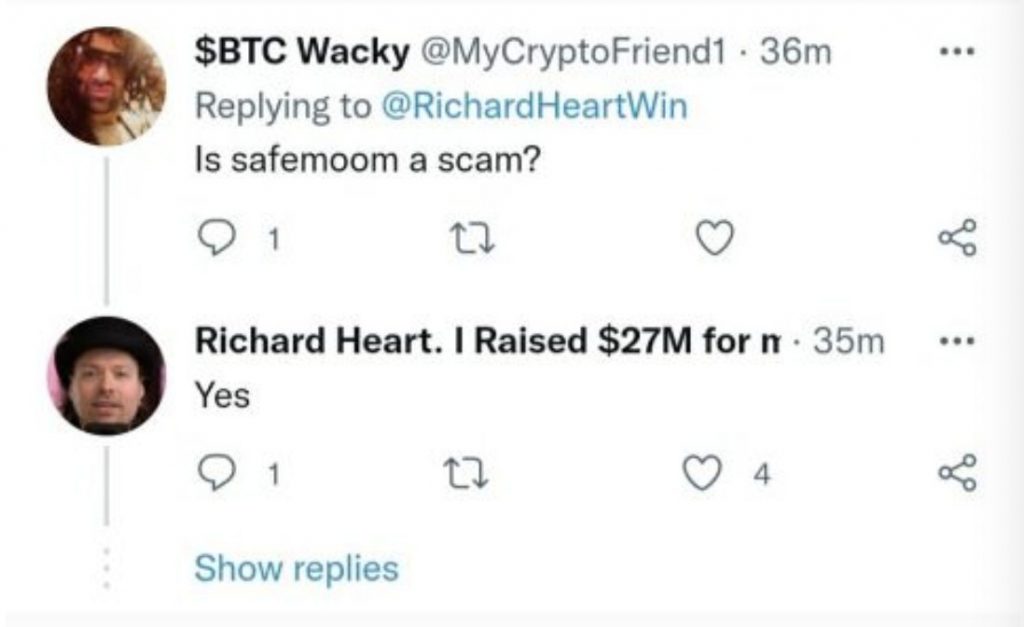 Heart was unequivocal in his caution to investors. He asserted that a cryptocurrency imposing a 10% transaction fee is not a legitimate cryptocurrency. Instead, it is a Ponzi scheme. In response to a direct question posed by a Twitter user inquiring whether SafeMoon was a scam, Richard Heart's response was straightforward: "Yes." He urged investors to exercise caution and emphasized the apparent resemblance between SafeMoon and Powh Coin.
The charges brought forth by the SEC against SafeMoon and its executives have sent shockwaves through the cryptocurrency community, emphasizing the necessity for heightened regulatory scrutiny within the industry. The sharp depreciation in SafeMoon's market value, coupled with allegations of fraudulent conduct, has significantly eroded trust in this once high-profile DeFi project. Heart's warnings and comparisons to Ponzi schemes underscore the importance of diligent research.
Also Read: US Government Arrests Founders of SafeMoon Crypto Token
Furthermore, as this case unfolds, it serves as a poignant reminder for both regulators and investors to approach the cryptocurrency market with caution and thorough due diligence to mitigate potential risks associated with fraudulent schemes.