Three years ago, prominent messaging app Telegram unveiled its plan to build a Web3 ecosystem. However, the SEC blocked its path. Now, at the Token2049 event in Singapore on Wednesday, Sept. 13, 2023, a new Telegram x TON-based self-custody wallet integration was revealed. On the back of the news, TON registered a 7% spike, while on the daily, it was the top gainer and had appreciated by 14.81%.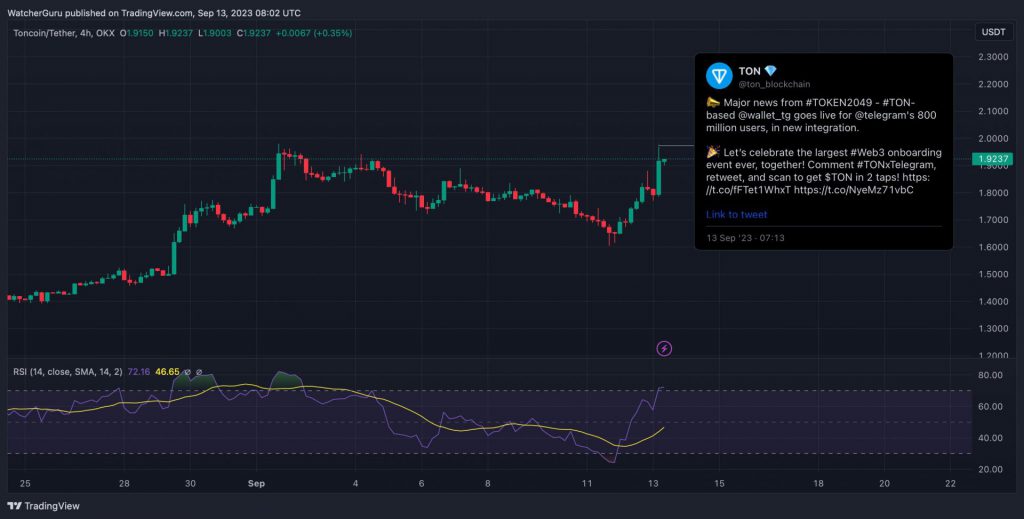 Also Read: Over 20,000 Crypto Tokens Have Faced Wash Trading Since 2020
Anthony Tsivarev, Director of Developer Relations at TON, affirmed in an X post [formerly Twitter] that the projects built on the TON blockchain will get "exclusive" access to Telegram Ads, the app's advertising platform. The wallet feature is accessible in the settings already, and the global rollout will begin in November 2023. However, the United States and a few other countries are excluded. The Open Network Foundation [TON Foundation] said that the wallet, TON Space, will be available to millions of users of the messaging platform. Specifically, TON's official post noted,
"TON-based wallet goes live for telegram's 800 million users, in new integration."
Ton-Telegram Tie-Up is the Largest Web2-Web3 Partnership
A couple of years ago, Telegram deserted TON owing to a lawsuit filed by the U.S. Securities and Exchange Commission. The agency sued Telegram in 2019 for raising $1.7 billion via an ICO, the 'Grams' token. The SEC contended that the tokens were unregistered securities. Telegram went on to eventually come to terms with the SEC, and via the settlement offer, it refunded unused investor funds and paid a fine of $18.5 million. Thus, TON has been running as an open-source community project since 2020.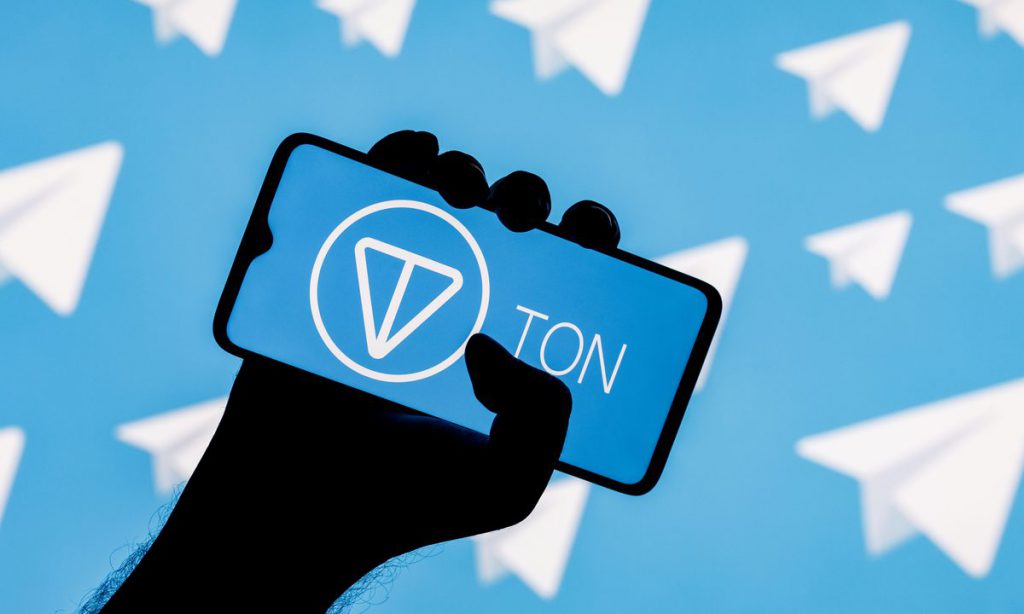 Also Read: Banana Gun's Crypto Crashes by 99.7%: ChatGPT Finds Contract Bug
John Hyman, Telegram's Chief Investment Officer, said in a statement that this is the "largest Web3/Web2 partnership there has ever been." In fact, the latest move will put ownership rights in the hands of the user base. The executive added,
"Telegram's mission has always been to enable freedom of speech, but speech is so much more in this digital age. We believe users have the right to own their identities and assets. With TON Space, users now have the technology to make that convenient."
Also Read: This is Bitcoin's Strongest Recovery Excl. 'ETF-Rally' Since July 13