Smart contract failures have led to numerous crypto exploits in the past. Banana Gun is the latest victim of this type of maneuver. The official handle of the project took to X [formerly Twitter] to reveal the "bug" in their contract. This was identified only after the launch, despite two audits. The contract flaw allowed users to sell their assets while having tax tokens remaining in their wallets, the team claimed.
The price of the Telegram bot Banana Gun's native token, BANANA, registered a flash crash right after peaking at around $8.7. At press time, the token was almost worthless.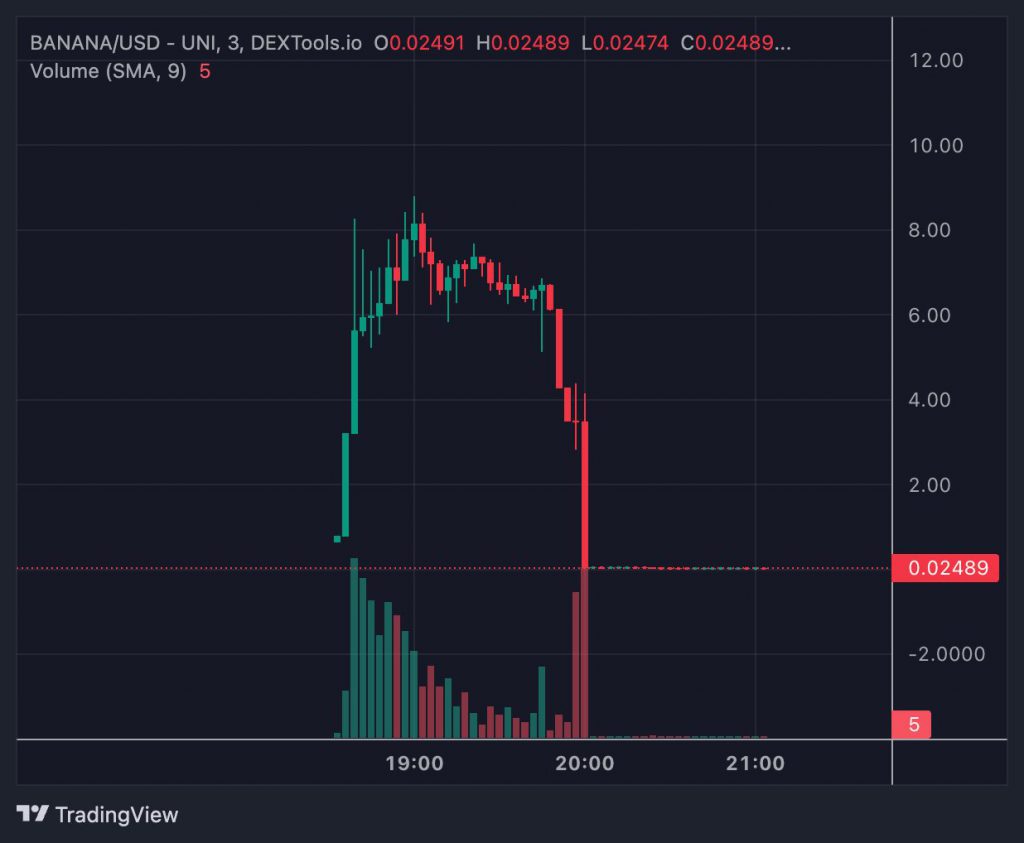 Also Read: Firms Send 14,000 Ethereum, 236 Bitcoin to Exchanges: XRP Triumphs
BANANA Investors to be Made "Whole"
Owing to the pump and dump, several crypto users have accused the project of being a rug pull. However, the team has a plan in place already. They revealed that Banana Gun will first sell its Treasury wallet to drain the locked liquidity. This will then be re-used in the new contract. After that, the team will initiate a relaunch with an airdrop to make users "whole."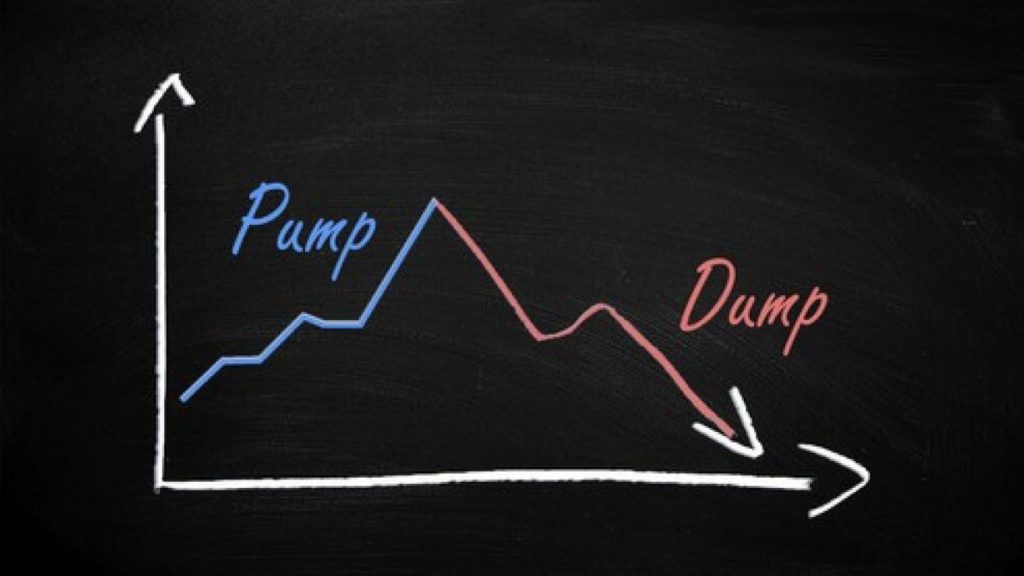 Also Read: 1750 Wallets Tied to Grayscale Bitcoin Trust Hold ~1000 BTC Each
Despite taking precautionary measures and getting the contract checked a couple of times pre-launch, Banana Guns fell prey to the exploit. However, pseudonymous coder 'MisterChoc' claimed in a recent post on X that he used OpenAI's chatbot ChatGPT to find out the flaw. The chatbot was successful in doing so within seconds. When skeptics questioned ChatGPT's capabilities, Matthew Zaborowski, the Co-Founder of Proof of Play, asserted,
"It is not a replacement for a senior dev or a proper set of audits, but yeah it knows how to read contracts for exploits and improvements."
The team assured that the new contract is being audited and the project will not launch again until "everything" is in order. In order to "take care" of the investors, the team has analyzed the Profit and Loss of all traders. So, the ones who bought more BANANA than they sold, will be reimbursed fully in ETH.
Also Read: Friend.tech TVL Surpasses $20 Million: Fee Revenue Rises