Turkey is considering the development of a comprehensive regulatory framework for its crypto market, including new rules. It is specifically concentrating on licensing and taxation, with the primary objective of improving the country's reputation and removing it from the Financial Action Task Force (FATF) "grey list."
Given Turkey's position as the fourth-largest global player in crypto trading, boasting an estimated volume of around $170 billion in the past year, these new rules aim to bolster oversight and address concerns related to money laundering and financial crimes.
Preventing System Abuse through Licensing Standards
As per a report, Bora Erdamar, a director at the BlockchainIST Center, a leading blockchain research and development center, highlighted that the upcoming crypto regulations in Turkey will prioritize specific licensing standards. The intention is to thwart system abuse by incorporating measures such as capital adequacy standards. It also includes enhancements in digital security, custody services, and the verification of reserves.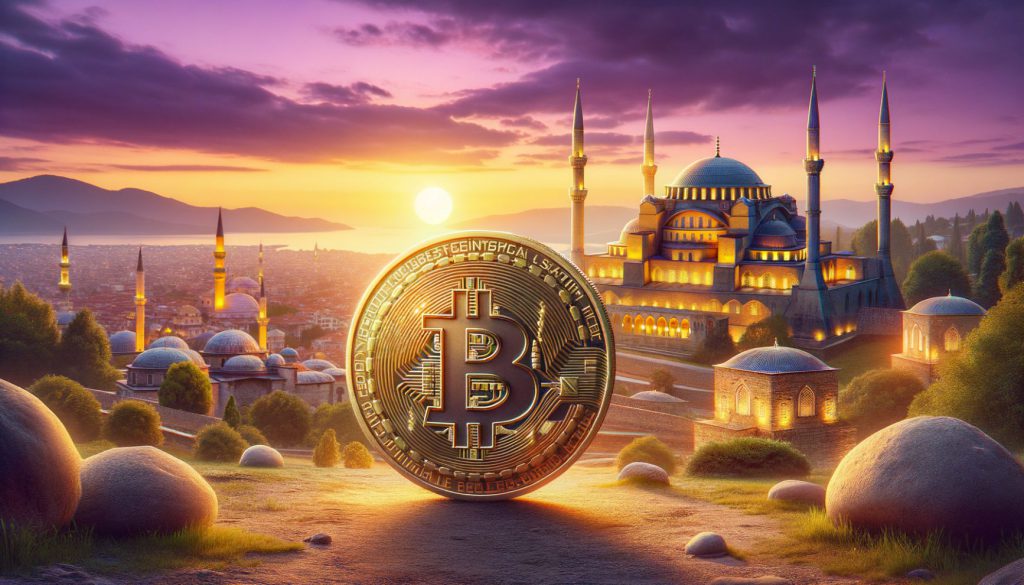 Turkey's move to add new rules within its crypto market is also in response to issues raised by the FATF. This included the country on its "grey list" in 2021 due to apprehensions about money laundering and financial crimes. The proposed regulations aim to align Turkey with international standards and enhance transparency within its cryptocurrency ecosystem.
Also Read: Turkey Inflation Rises to 61.53%, Below Expectations
Bitcoin's Record-Breaking Journey in Turkey
The remarkable surge of Bitcoin to an all-time high (ATH) in Turkey has been a noteworthy development. The cryptocurrency reached a peak value above 1 million lira. This notable journey commenced in March 2020 during the onset of the COVID-19 pandemic-induced lockdowns. The adoption of Bitcoin in Turkey can be attributed to the consistent devaluation of the Turkish Lira. This further prompted residents to seek alternative stores of value.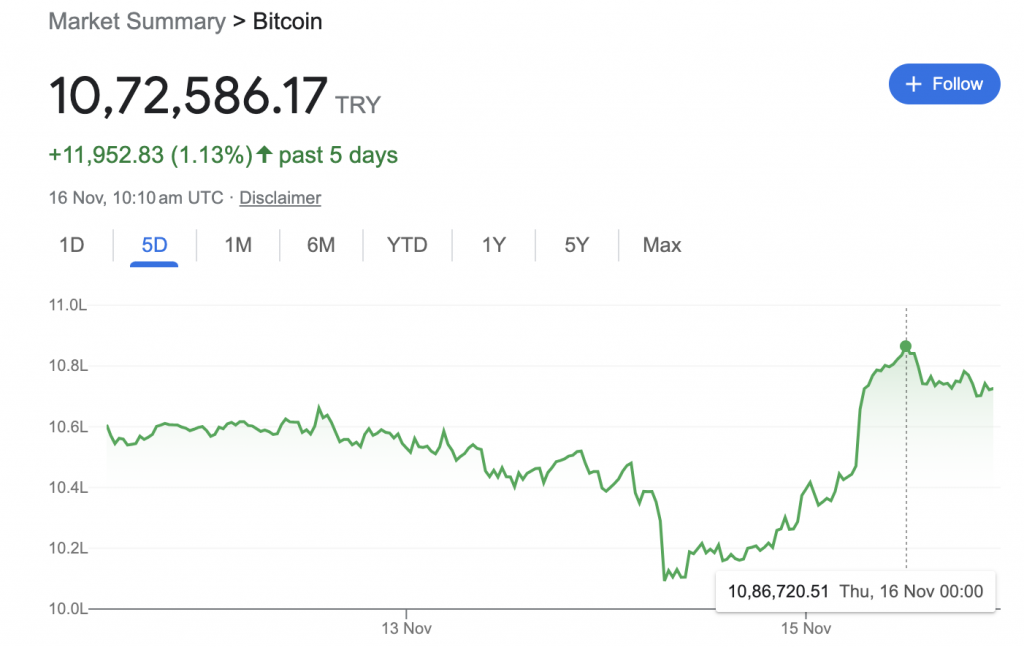 Despite encountering several sharp corrections, Bitcoin's popularity in Turkey soared in 2020. This was when it reached a peak price of 479,551.90 TRY on April 30, 2021. Subsequent months witnessed fluctuations, and the Bitcoin-to-Lira relationship saw a shift in favor of the Turkish currency by mid-July 2021. The most recent ascent to the current ATH started from a low of 315,013.22 TRY on Dec. 2, 2022, marking an impressive cumulative growth of 116,185.22% for the BTC/TRY pair.
Also Read: Crypto: 75% of Binance's Fiat Trading Volume Dominated by Turkey's Lira
Turkey's exploration of cryptocurrency regulations signifies a proactive approach to address licensing and taxation challenges, align with international standards, and enhance transparency within its crypto market. As the country continues to navigate its crypto journey, the regulatory framework is expected to play a crucial role in fostering responsible growth and mitigating risks associated with the burgeoning cryptocurrency landscape.