The crypto industry has gained worldwide popularity, but the U.S. has consistently shown a less favorable attitude toward this industry. It appears that the prevailing uncertainty in the region has had consequences for its participation in the cryptocurrency sector. According to the latest Global Crypto Readiness Report for 2023, the United States has slipped to third place in terms of its readiness for cryptocurrency adoption.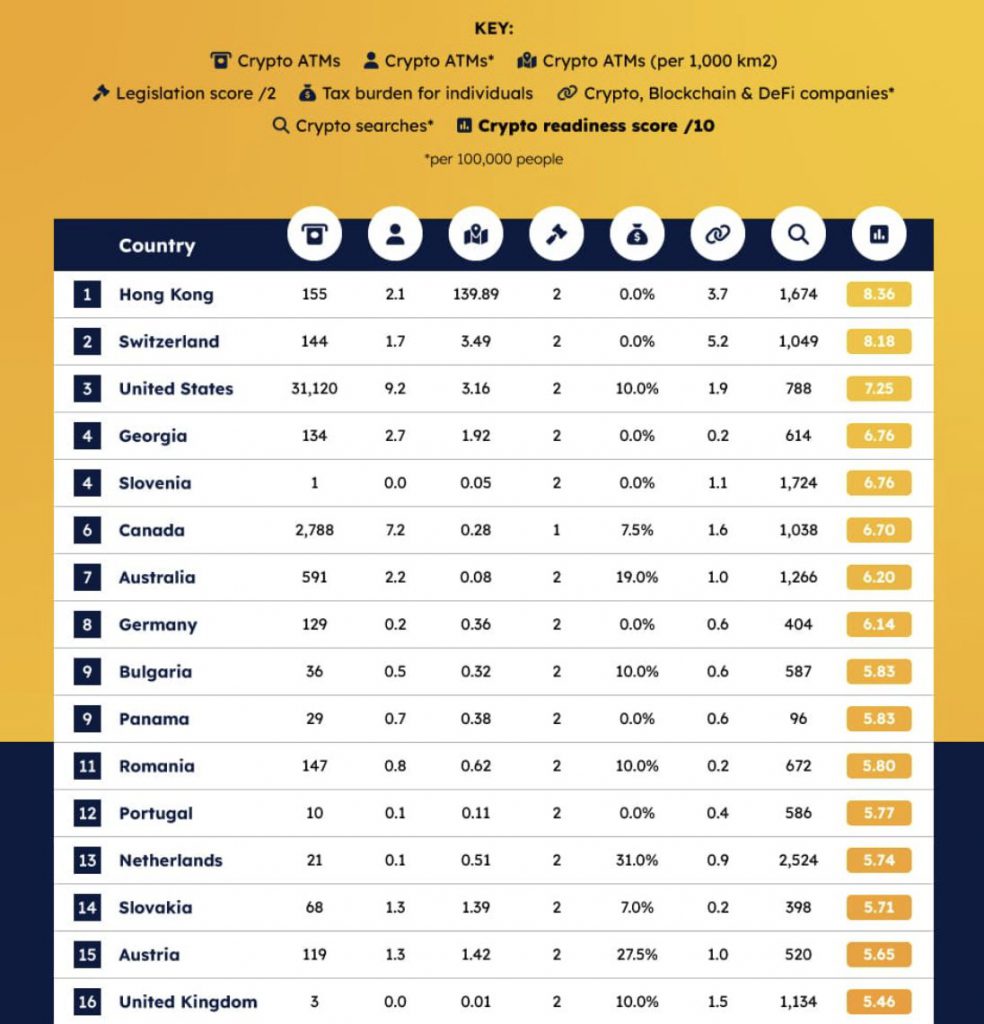 As depicted in the chart, Hong Kong has retained its leading position since the previous year with a score of 8.36. In contrast, Switzerland has surpassed the United States, with its score rising to 8.18. The United States had claimed the second spot in the previous year with a score of 7.77, but it now stands at 7.25.
Additionally, the search volume for cryptocurrency in the region has declined from its peak of over 2,500 in 2022 to a mere 788 this year.
Also Read: Is Hong Kong the next Bitcoin hub?
What is behind the U.S.'s dipping crypto readiness?
In the past six months, there has been a notable shift in global policymaking as it embraces crypto more prominently. Hong Kong's issuance of licenses for crypto exchanges, Dubai's creation of a crypto regulatory authority, and Brazil's implementation of a virtual service provider license highlight the worldwide move toward clearer crypto regulations.
Additionally, the European Union's endorsement of MiCA regulations and the United Kingdom and Japan's adoption of new crypto laws reflect their dedication to regulating and fostering the crypto sector.
Together, these six regions are host to a population exceeding 850 million people. They further boast a cumulative GDP surpassing $23 trillion. These nations perceive cryptocurrencies as a substantial potential catalyst for their economies.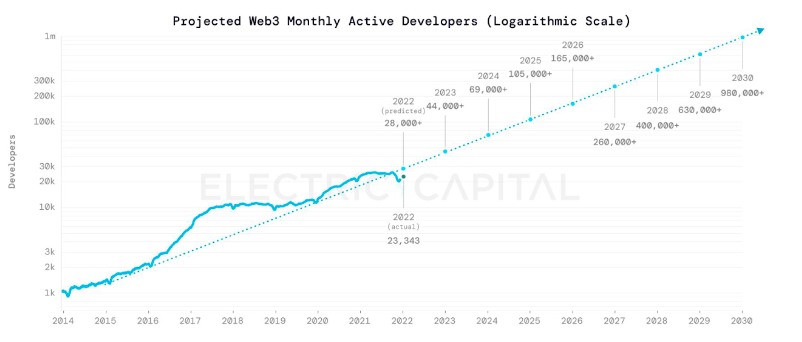 Additionally, established companies in the region have shown intentions to relocate. For instance, Brad Garlinghouse, the CEO of Ripple, announced that 80% of the company's future hiring will occur abroad. This trend has the potential to endanger the country's competitive standing in the global cryptocurrency race. However, available data suggested that the crypto sector may not be significantly affected by this development.
Nevertheless, the U.S. cryptocurrency community has been yearning for well-defined regulations. A regulated market has the potential to foster assured and secure growth.
Also Read: Ripple CEO Announces 80% Overseas Recruitment For 2023