Brad Garlinghouse, Ripple CEO, has repeatedly voiced his intention to relocate away from the United States amidst regulatory uncertainty. In a recent interview, Garlinghouse disclosed that 80% of the new hires for the year will be recruited from international locations.
Garlinghouse further noted that in locations like Singapore, Hong Kong, the United Kingdom, and Dubai, governments are collaborating with the industry. In these places, he emphasized that there is strong leadership, clear regulatory guidelines, and evident economic expansion within the blockchain and cryptocurrency sectors. During a panel at Token 2049 in Singapore, he said,
"The only country I would not encourage you to start a company in right now is the U.S."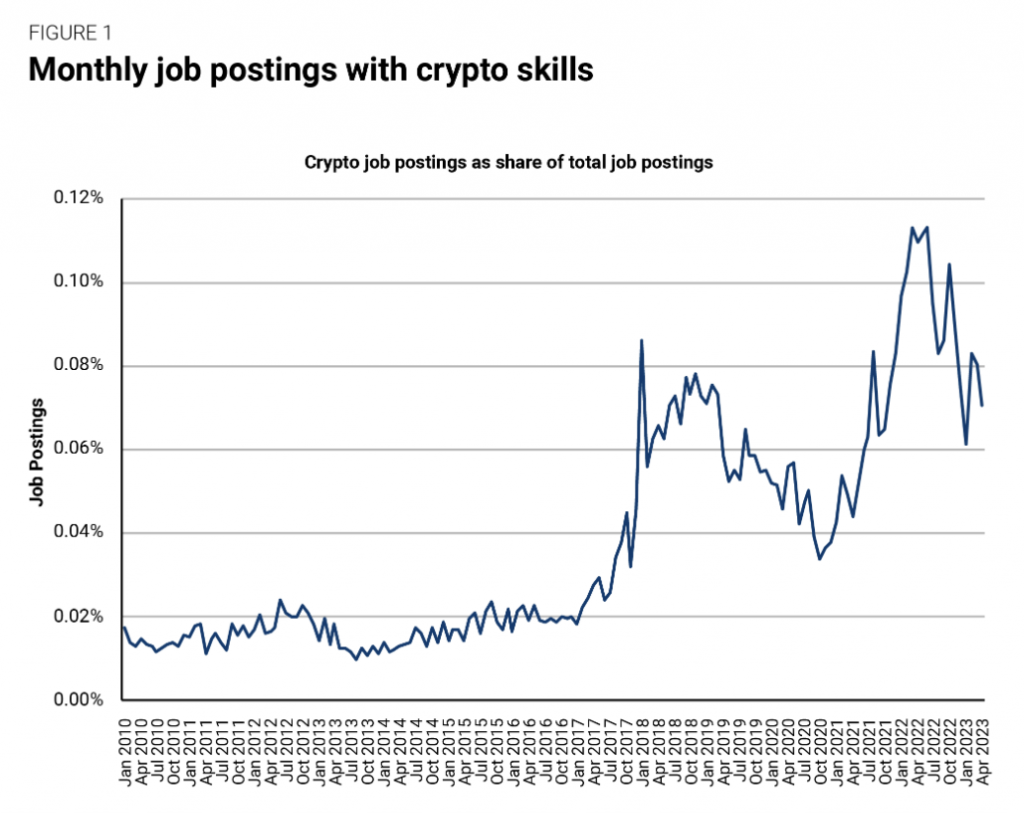 A report from July revealed that open positions at crypto firms in the U.S. have dropped when compared to 2021 and 2022. Several major cities in the region saw drops as high as 80%. Tonantzin Carmona, the author of the report, said,
"During the period of growing crypto popularity in the mid-2010s, industry job postings saw an overall upward trend. However, much like the prices of cryptocurrencies themselves, this trend was not without volatility."
Also Read: Ripple Expands Crypto Services With Fortress Trust Acquisition
Will the next election bring about changes to the U.S. crypto landscape?
Garlinghouse also discussed the potential shift in the United States government's leadership. He believed that change is inevitable, and at some point, Congress will be required to take action. One X user commented on the same and said,
"Imagine your whole business survival strategy depends on electoral change is kind of cr*zy. Remember a Judge Decides in the end not the SEC. There is a reason why FTX US will be made whole while FTX international will not."
Additionally, the CEO of Ripple addressed the infamous legal dispute with the Securities and Exchange Commission [SEC]. Garlinghouse mentioned that Ripple has invested significantly, over $100 million, in legal expenses related to the case. Despite this, he remains confident about the company's chances of winning. He stated,
"You have a government with limitless resources continuing to pursue a battle they've already been defeated in."
Also Read: Ripple Co-founder: Gensler 'Likes' Lack of Clarity