The crypto adoption curve has seen a steep incline over the years. Bear markets have caused hindrances, but on the macroframe, the curve continues to ascend. However, users around the world are not adopting crypto at a uniform pace. Regulations and other factors have been impacting region-wise adoption. A recent report by Chainalysis pointed out that the Central and Southern Asia and Oceania [CSAO] region dominated the crypto adoption index. In fact, six out of the top ten countries were from here. India occupied the first position, followed by Nigeria, Vietnam, and the United States.
Also Read: TON Up 15%: Telegram Integrates Crypto Wallet for 800 Million Users
Even though India clinched the first rank overall, it stood 5th based on the P2P exchange trade volume. Nigeria topped this particular category and was followed by Vietnam. The United State's 12th position on this front dented its overall ranking. Nevertheless, on the centralized service value received, DeFi value received, and Retail DeFi value received, the U.S. managed to occupy the second position.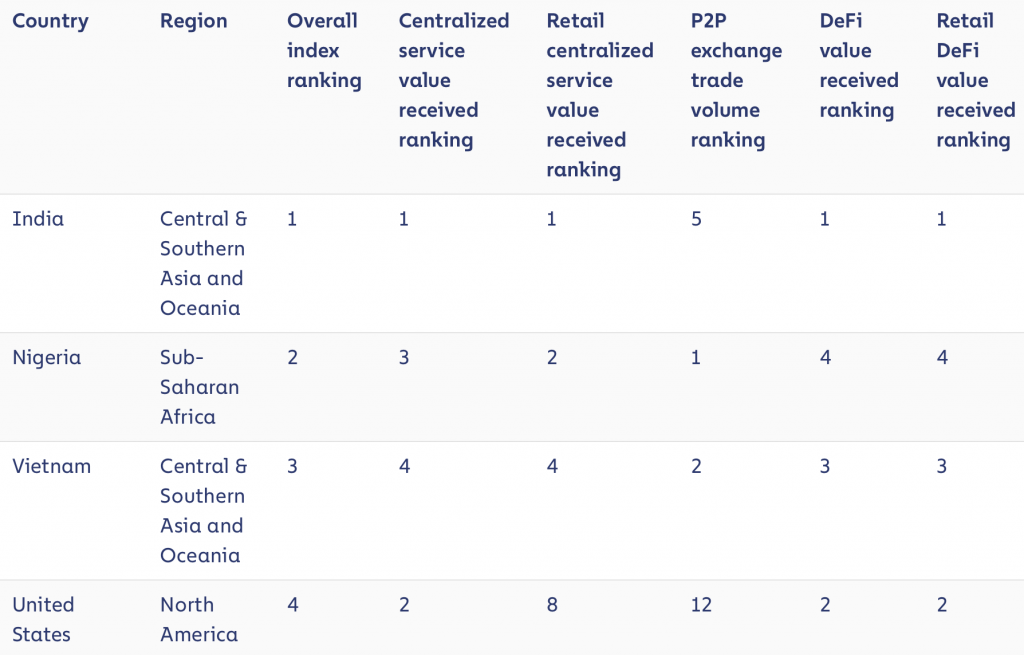 Also Read: Over 20,000 Crypto Tokens Have Faced Wash Trading Since 2020
Do Income and Adoption Share a Correlation?
The report highlighted that 'institutional' adoption instigated by firms from high-income countries is gaining pace despite being in a bear market. Chainalysis predicted a potential "bottom-up and top-down" adoption of crypto in regions where these assets cater to the needs of users from both developing and high-wealth nations.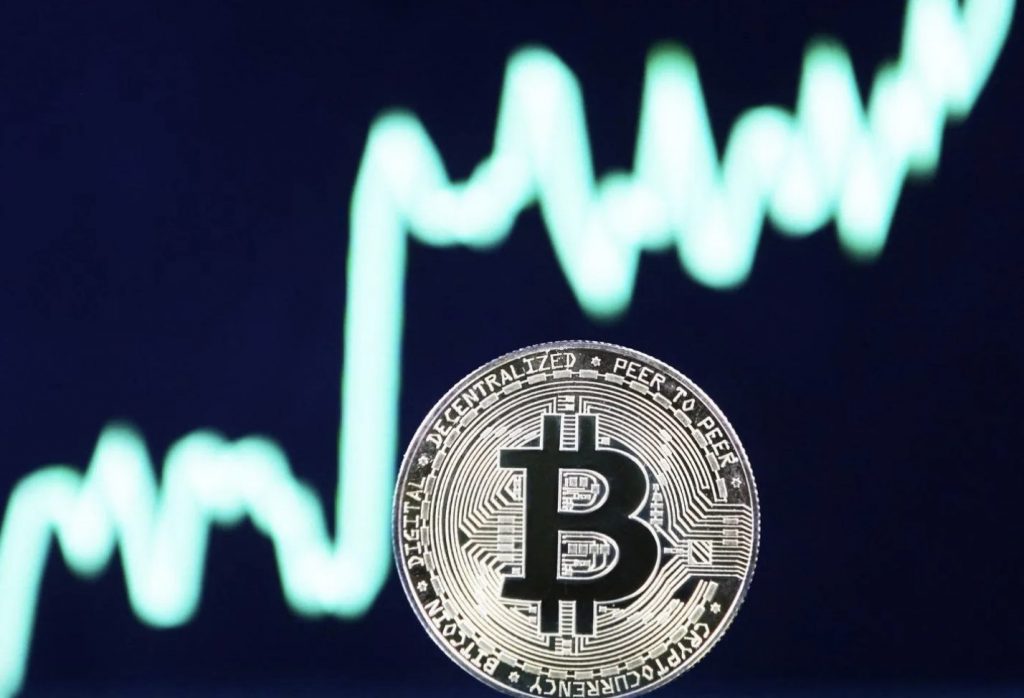 Also Read: Crypto: 6 of 25 ETFs, ETPs are Non Bitcoin, Ethereum Centric
Shedding more light on the macro-income bracket and adoption correlation, Chainalysis asserted,
"Crypto adoption is strongest in countries categorized by the WorldBank as lower middle income. This is crucial, as LMI countries account for a plurality of the world's population at 40%."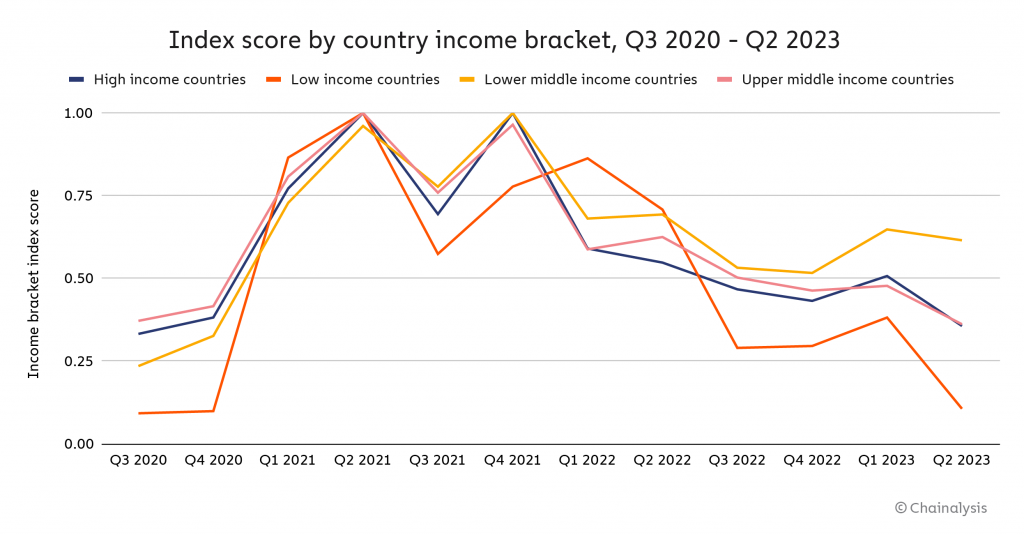 In fact, crypto awareness also showed a similar trend. As analyzed in a recent article, crypto awareness was highest in Nigeria, with 99% of males and 100% of females claiming that they had heard of this asset class. In fact, 78% of them affirmed that they were aware of how crypto functions. Interestingly, 57% of them from this region claimed that they will "definitely" invest in crypto over the next 12 months, while 33% of them asserted that they will "probably" invest.
Also Read: 99% Nigerians 'Aware' About Crypto, 90% Ready to 'Invest'