The U.S. State Department responded to the BRICS de-dollarization efforts. The BRICS nations are aiming to dethrone the dollar from its global reserve status by launching a new currency to settle global trade. The alliance of five countries plans to create a new world order and influence other nations to accept the yet-to-be-released currency. The move threatens the U.S. dollar's supremacy and the greenback faces a risk of losing its dominance.
Also Read: 24 Countries Ready To Accept BRICS Currency
Many oil-rich nations such as Saudi Arabia, the United Arab Emirates, and Bahrain are looking to join BRICS. In addition, a handful of African countries are also looking to sideline the dollar and accept the BRICS currency for cross-border trade. Read here to know more in-depth information on why Africa considers accepting BRICS currency more than the U.S. dollar.
U.S. State Department Responds to BRICS Threat of De-Dollarization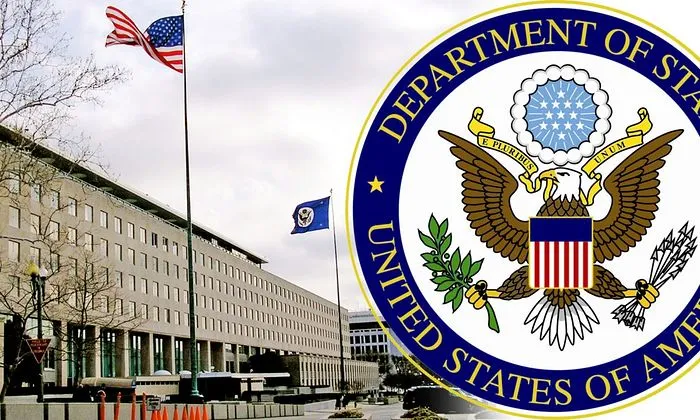 Aware of the dangers that BRICS pose, the U.S. State Department officials confirmed its "affirmative" foreign policy regarding Africa. The State Department said that the U.S. will not ask its allies to choose between America and other countries. The official mentioned that the U.S. has demonstrated more benefits through good governance and economic models. Other nations will only lose economic development if they decide to choose the BRICS currency over the U.S. dollar.
Also Read: Egypt Looking To Join BRICS & Accept the New Global Currency
"We lead with an affirmative agenda for Africa. Demonstrating the benefits of our governance and economic models," said a State Department spokesperson to Fox News Digital. "U.S. policy does not ask our partners to choose between the United States and other countries," he said.
The State Department spokesperson added that the U.S. provides dignity, human rights, and democratic governance which BRICS nations lack. He added, "Our vision for economic development promotes democratic governance, respect for human rights, and transparency".