According to reports, U.K. regulators have blocked Microsoft's acquisition of Activision Blizzard. The deal worth $69 billion was dismissed following a months-long investigation by UK's Competition and Markets Authority [CMA].
In January 2022, Microsoft revealed its plan to purchase Activision Blizzard for $69 billion. It was one of the largest deal agreements in the video game industry. The latest move follows previous worries about how the acquisition would have an unfair effect on archrival PlayStation. The CMA's concern over the deal's potential impact on the cloud gaming industry as a whole led to today's conclusion.
Activision Blizzard's ownership by Microsoft, according to the CMA's final assessment released today, might "stifle competition in this growing market." The regulator reportedly found evidence that showed Microsoft would find it commercially beneficial to make Activision's games exclusive to its own cloud gaming service. Elaborating on the same, the regulator added,
"Allowing Microsoft to take such a strong position in the cloud gaming market just as it begins to grow rapidly would risk undermining the innovation that is crucial to the development of these opportunities."
Mircosoft did not sit still. The tech giant intends to appeal CMA's decision. However, Microsoft has already put forth remedies to all the issues raised by CMA. This includes "requirements governing what games must be offered by Microsoft to what platforms and on what conditions over a ten-year period." Sadly, all of them were rejected. The CMA highlighted that the above remedy aids only a defined set of Activision games.
Activision shares take a hit
Following this news, the shares of Activision Blizzard declined. Activision Blizzard Inc. dipped by nearly 10% in the U.S. pre-market trading.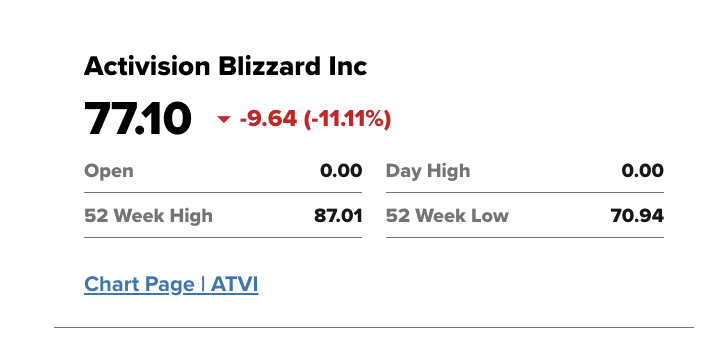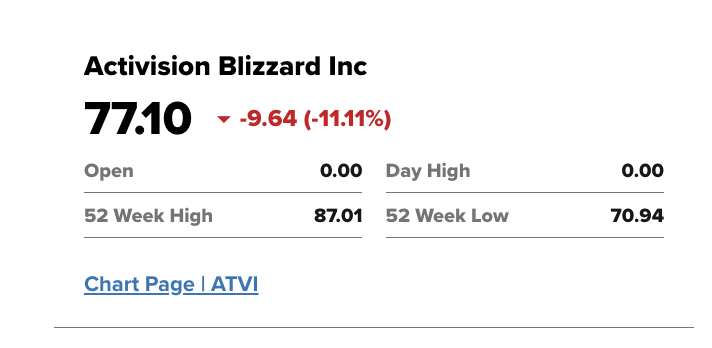 Additionally, while the deal has ceased in the UK, Microsoft still needs other approvals. This includes a green signal from the U.S. Federal Trade Commission and the European Commission before it can be finalized internationally.