Uniswap registered a positive period last week. With a price rally of 21%, the major DEX token is currently above the $5 mark. Its ecosystem also announced further details on its upcoming V4 upgrade, which is expected to bring another layer of innovation to the DeFi industry. However, the long-term trend is still engulfed in bearish notions, which will be discussed in this article.
The Long-Term Uniswap Decline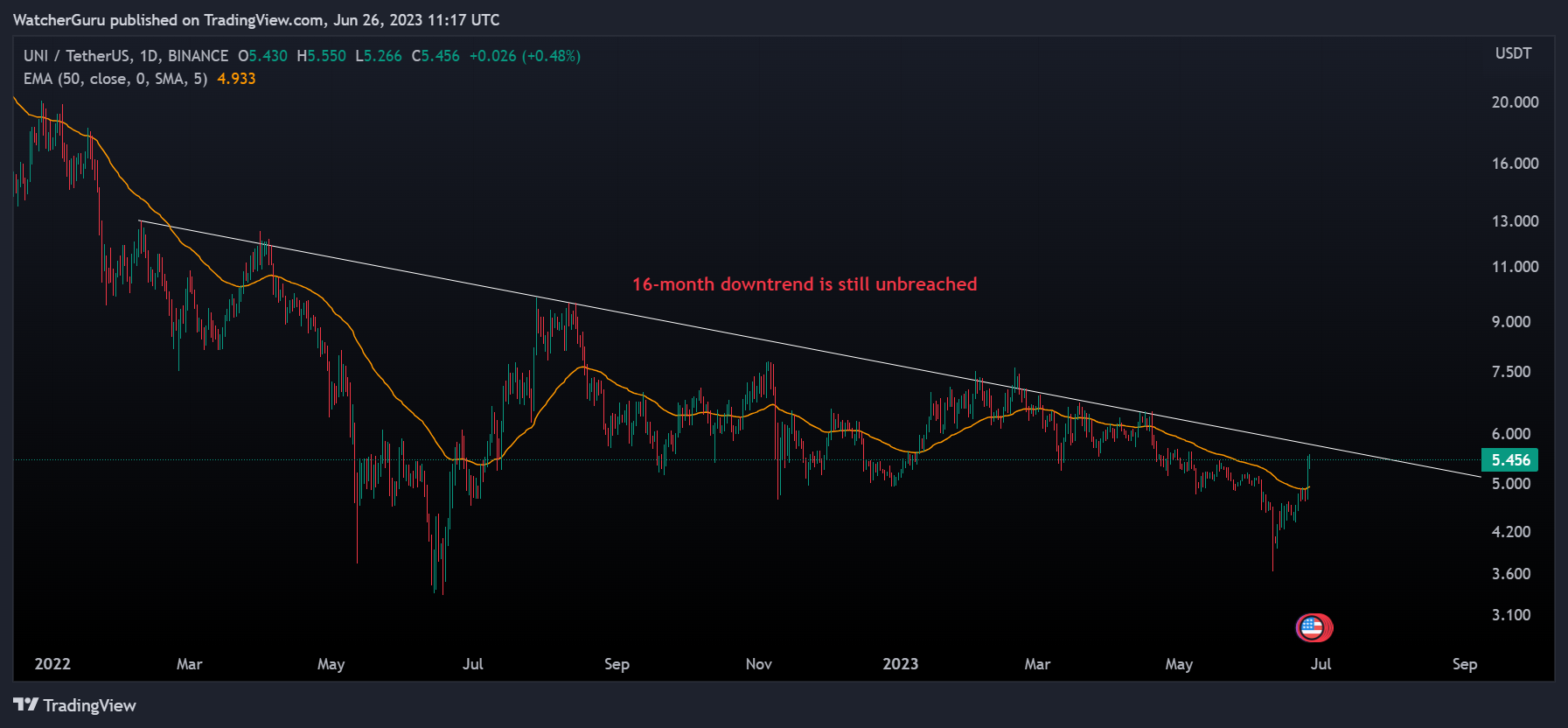 While Bitcoin and Ethereum were able to breach their recent long-term downtrend, Uniswap's trend is still bearish. However, UNI tokens' bearish period is more significant than the aforementioned assets. Unlike BTC and ETH, Uniswap's long-term decline dates back to February 2022. That is an 18-month period, where UNI has steadily lost market cap. In the chart, UNI is close to testing the declining trendline, but breaching it might be a discussion altogether.
At the moment, the positive sentiment behind the V4 upgrade might allow UNI to ride the collective bullish phase. The only issue is that on-chain metrics are not really improving. There aren't any new addresses being added, and the token trading volume has also been inconsistent.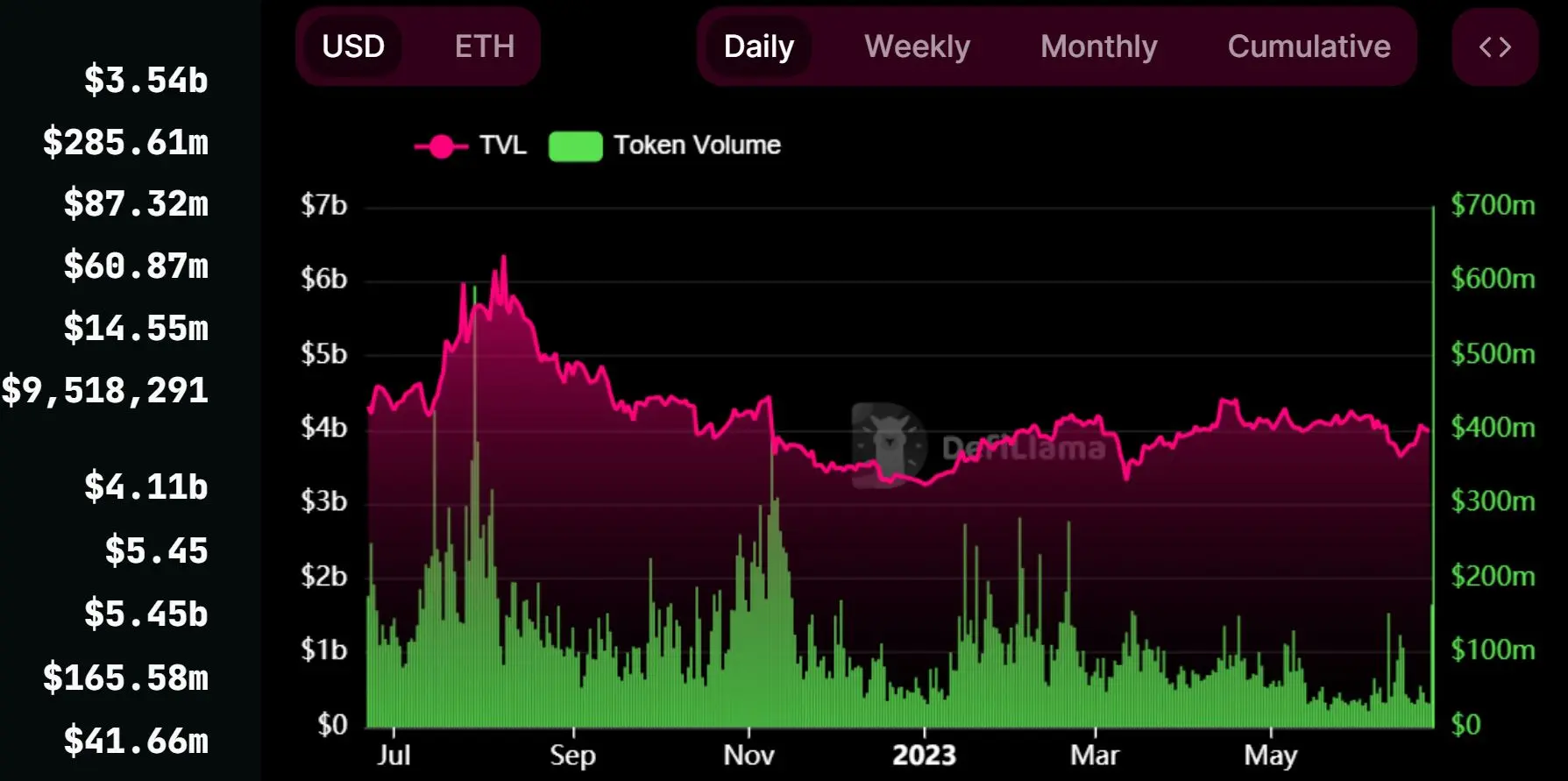 Data from defillama, suggested a ranging total value locked or TVL, which hasn't re-tested its peak since 2021. The current TVL of $4 billion, is 60% below its all-time high of just above $10 billion. Yet, Uniswap's consistent development toward better user experience is commendable.
The V4 Future
With the release of the Uniswap V4 draft code, the new feature will be introducing on-chain limit orders, and automatic deposits to lending protocols, and amplify the current user experience. The network also retains a strong treasury of $2 billion, and around 70,000 daily active users. Now, these developments are coming thick and fast, during a potential bull market. Any positive catalyst will only help UNI's price in the market.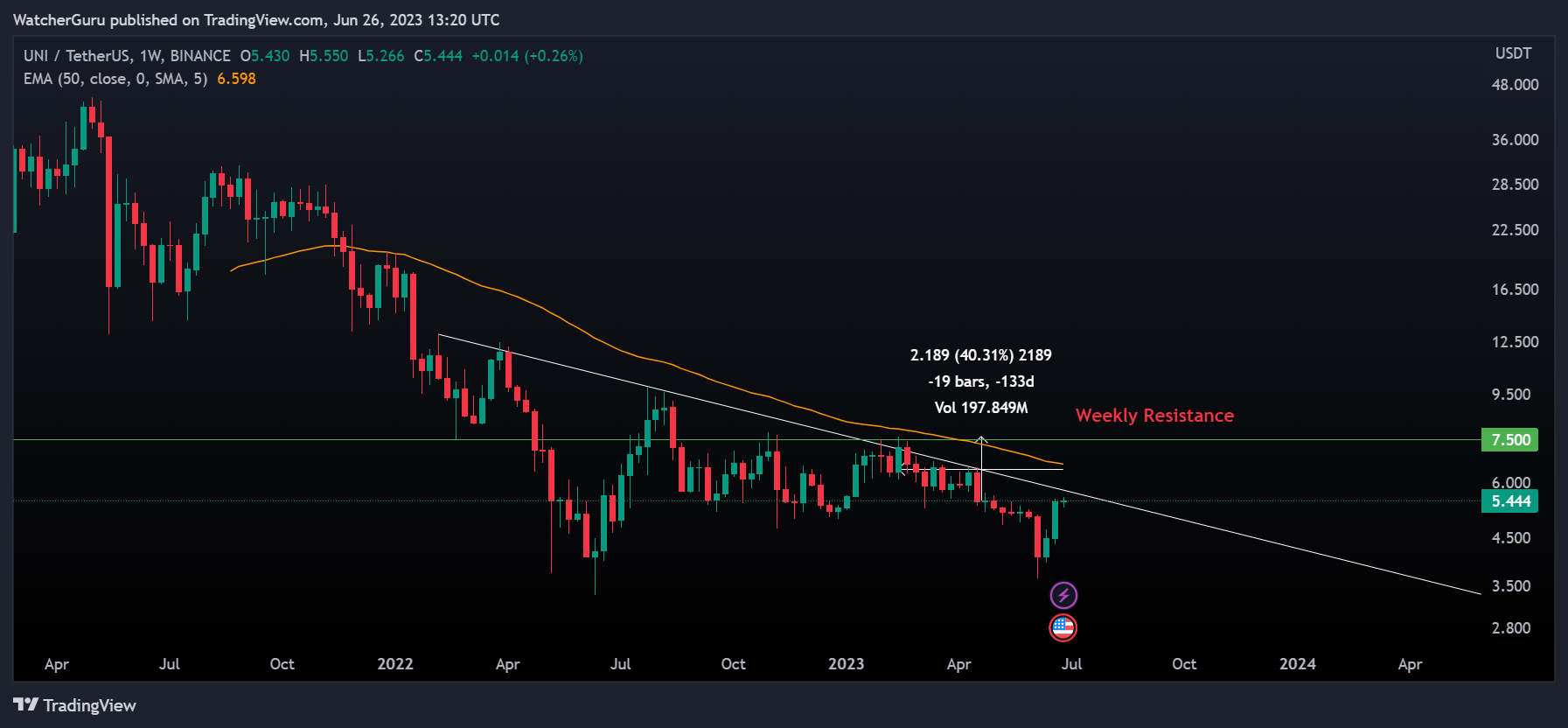 At the moment, if any bullish upswing allows UNI to breach the downtrend, a 40% upswing to $7.50 will be possible for UNI. It is definitely a big ask, as the resistance is a strong range. However, the community can be optimistic if it rallies toward the $7.5 mark.