The US dollar is rising against all leading currencies and reached a six-month high on Thursday. The increase comes after strong job reports in the US and the European Central Bank (ECB) signaled that interest rate hikes could cool down. Retail sales in the U.S. beat expectations and increased by 0.6% in August, which is three times more than the expected figure of 0.2%. The development comes at a time when the BRICS alliance is attempting to derail the US dollar in international markets.
Also Read: U.S. Has More Gold in Reserves Than All of BRICS Combined
The US dollar index was up 0.64% at 105.41 on Thursday, its highest since March 2023 at 105.43 levels. The index was on track to print the biggest single-day increase in just over a week. The Euro, Pound, Yen, Rupee, and Yuan are experiencing downside while the US dollar is ending on a high.
The BRICS attempt to derail the US dollar is facing an uphill task as the greenback remains stronger in the markets. The positive jobs report and better-than-expected retail sales gave the US dollar a boost in the economy.
Also Read: U.S. & European Union React to BRICS Expansion
"I think every data point this morning out of the US was better than expected. Jobless claims, retail sales, headline PPI, so it's kind of like a double boost for the dollar here," said ECB President Christine Lagard to Reuters.
US Dollar Remains Strong Despite BRICS Onslaught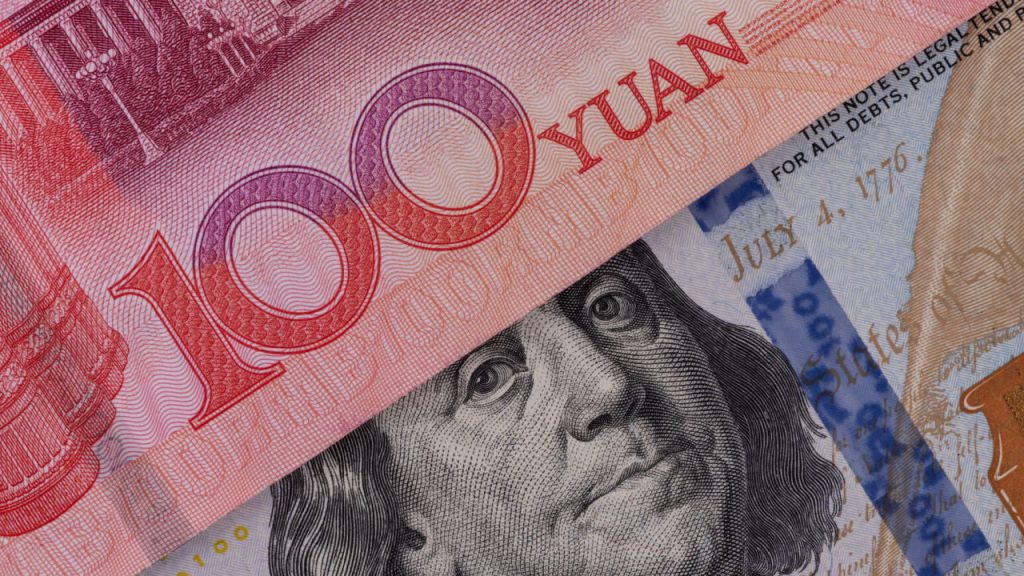 The BRICS countries are seeing their local currencies fall to weekly lows against the US dollar. The Indian Rupee and the Chinese Yuan are ending the day on the downside against the USD. Both India and China are initiating different methods to stop the rise of the US dollar, as it could put their import and export sectors in jeopardy.
Also Read: BRICS: China Targets Firms Making Bulk US Dollar Purchases
China has made a new rule forcing domestic companies to limit the use of US dollars in transactions. On the other hand, India is accused of massively dumping the dollar to keep the Rupee on the higher side. Read here to learn more details about how India is operating to keep the Rupee steady against the dollar.