Goldman Sachs recently revised its macroeconomic forecasts. The investment banking company's analyst team predicted a 20% probability of the U.S. entering a recession over the next 12 months. The latest figure marks a notable decline from their previous estimates of 25%.
Also Read: Dogecoin Averages +24% in Asian Hours but -15% During US Hours
According to Goldman Sachs analysts, curbing inflation will not cause the economy to enter a recession. The financial conditions have started easing. The housing market sector has noted a bounce back. Factories are being built at a significantly fast pace. All this suggests that the U.S. economy will continue to grow. However, analysts pointed out that the pace of growth could be below trend.
The Potential 'Economic Storm'
The general consensus, however, seems to be different. Citizens believe that an 'economic storm' lies ahead for the United States. The credit card debt recently surpassed the $1 trillion benchmark, creating a new all-time high. According to experts, this is a sign that people are struggling in the face of ongoing inflation and seemingly constant rises in interest rates. The latest trend marks a sharp reversal from three years ago, when households were instantly paying credit card debt with the stimulus payments they got during the pandemic.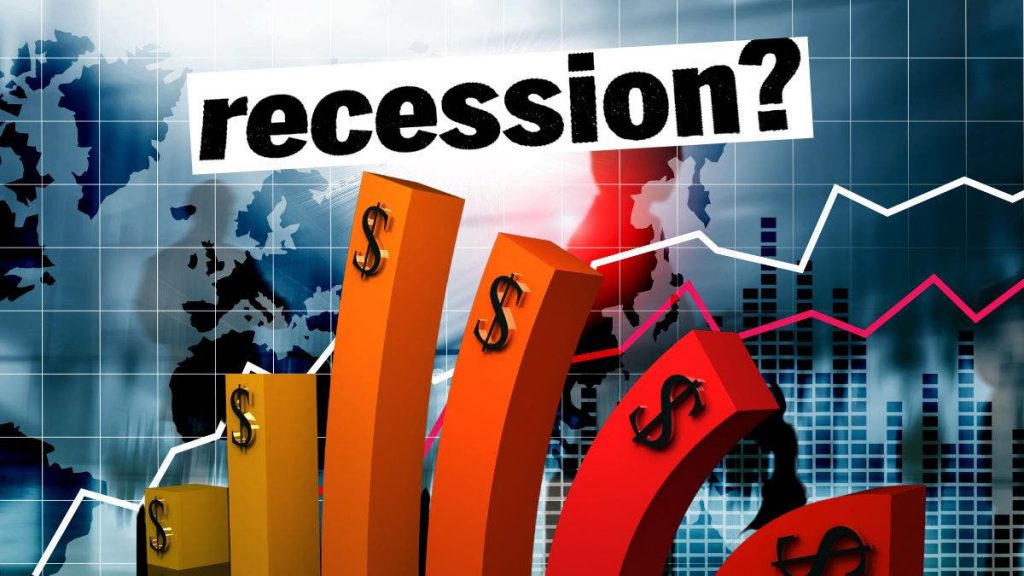 Also Read: Binance to End BUSD Support by February 2024
Inflation has not come down enough. During the recent Jackson Hole summit, Fed Chair Powell said, "We are navigating by the stars under cloudy skies." Podcast host Natalie Brunell pointed out that Powell seems resolute about potentially raising interest rates even further to continue to fight inflation. Commenting on the current state of affairs, Danielle DiMartino Booth, former advisor for the Federal Reserve Bank of Dallas and current CEO and chief Strategist for QI Research, said,
"Don't try and read a narrative in. Don't assume that this huge Fed pivot, this Powell pivot, is once again upon us. What people don't want to accept is that if you have bankruptcies running at the fastest pace since 2010, that means people have gone from having 'an income' to 'no income,' and that is defacto-deflationary."
Also Read: Shiba Inu Investor Misses 200,000x Returns on SHIB, Here's Why