Gross domestic product (GDP) is an important indicator that determines economic growth, international trade, fiscal policy, investor confidence, and the social welfare of a nation.
According to the latest data released by the Commerce Department on Thursday, the GDP in the US has risen by 1.1%. "(GDP) increased at an annual rate of 1.1 percent in the first quarter of 2023 (table 1), according to the "advance" estimate released by the Bureau of Economic Analysis, "data from the department reads.
US Q1 GDP less than expected growth
The Q1 GDP, which rose by 1.1% according to the estimates, is less than the expected growth of 2%. It is also comparatively slower as compared to the 2.6% growth in Q4.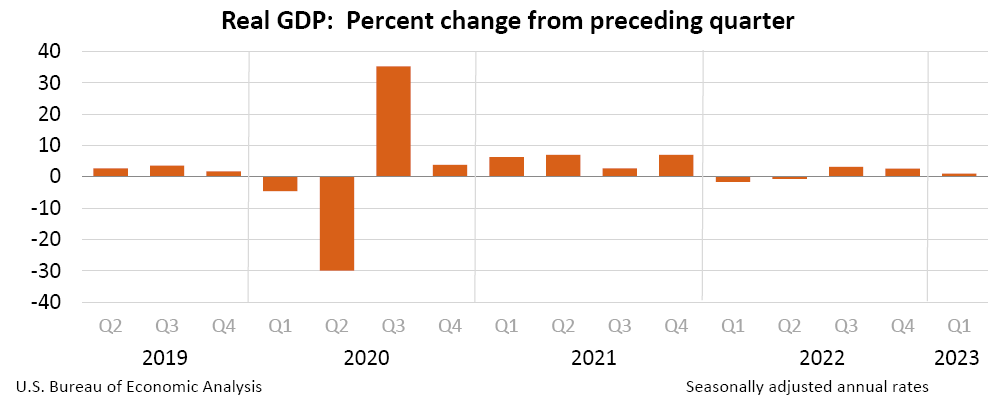 The housing and business investment sectors experienced weakness in the first quarter, which can be attributed to their sensitivity to interest rates. In an attempt to curb inflation, the Federal Reserve has raised rates by approximately five percentage points since early last year.
According to the data, there has been an increase in consumer spending, federal government spending, exports, state and local government spending, and nonresidential fixed investment. The drop in private inventory investment and residential fixed investment partly offset these.
However, US economic growth has slowed down at a rate that was more than expected. The news also comes at a time when nations around the world are steering away from dependency on the US dollar.