VeChain (VET) had a phenomenal start in 2023 as the cryptocurrency jumped nearly 50% in less than 30 days. VET went from $0.015 at the start of the year to a high of $0.024 in February. The coin is attracting bullish sentiments in the indices after the announcement of 'The HiVe' launch.
The development paves way for the network to collaborate with projects and enter the Web3 sphere. The release date is scheduled on Mar. 4, 2023, and will it deliver sustainability-focused applications of Web3 technologies from other projects and protocols. The launch of the HiVe will also allow users to mint NFTs and unlock other potential benefits, the blog read.
You can read more details about the HiVe launch here. Since then, the price predictions for VET have mostly been positive as the blockchain extends its use cases.
Also Read: Bitcoin Could reach $1 Million By 2030: Here's How
VeChain: February 2023 Price Prediction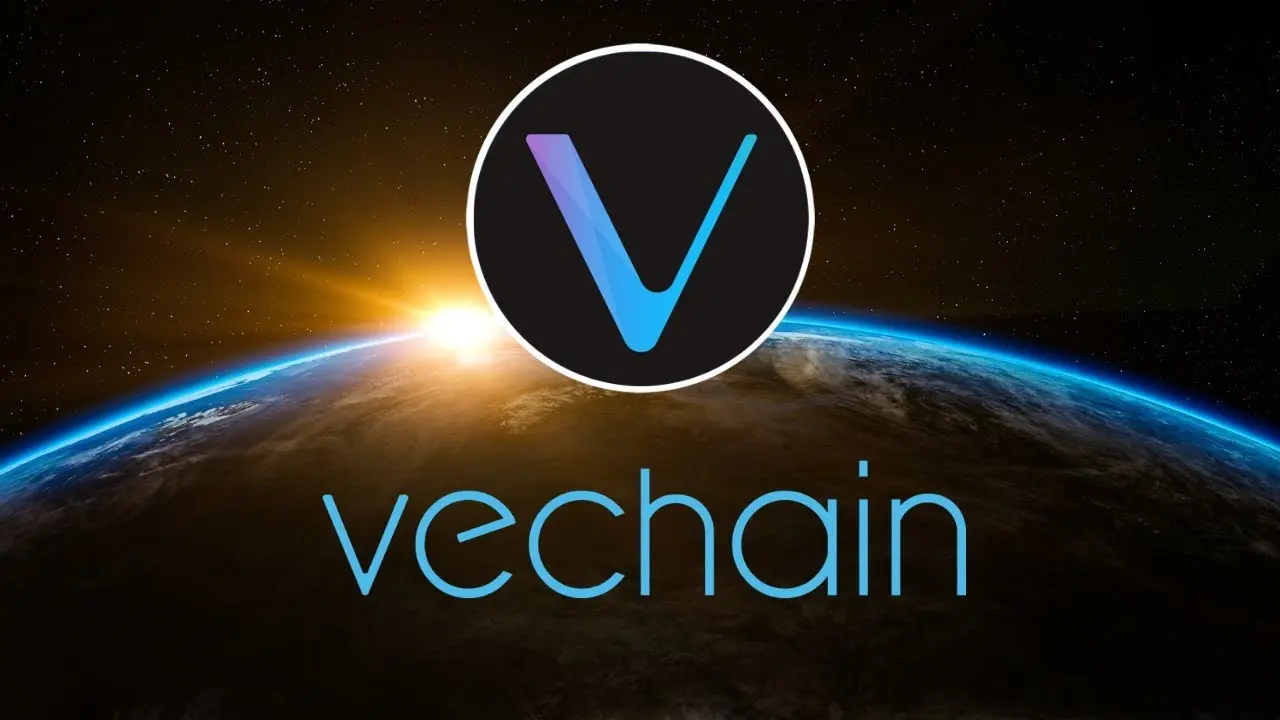 VeChain is hovering around $0.024 on Tuesday and is trading sideways as the overall cryptocurrency markets are briefly retracing in price. After a stellar rise of nearly 50% this year, does VET have more upside momentum left or is the rally done?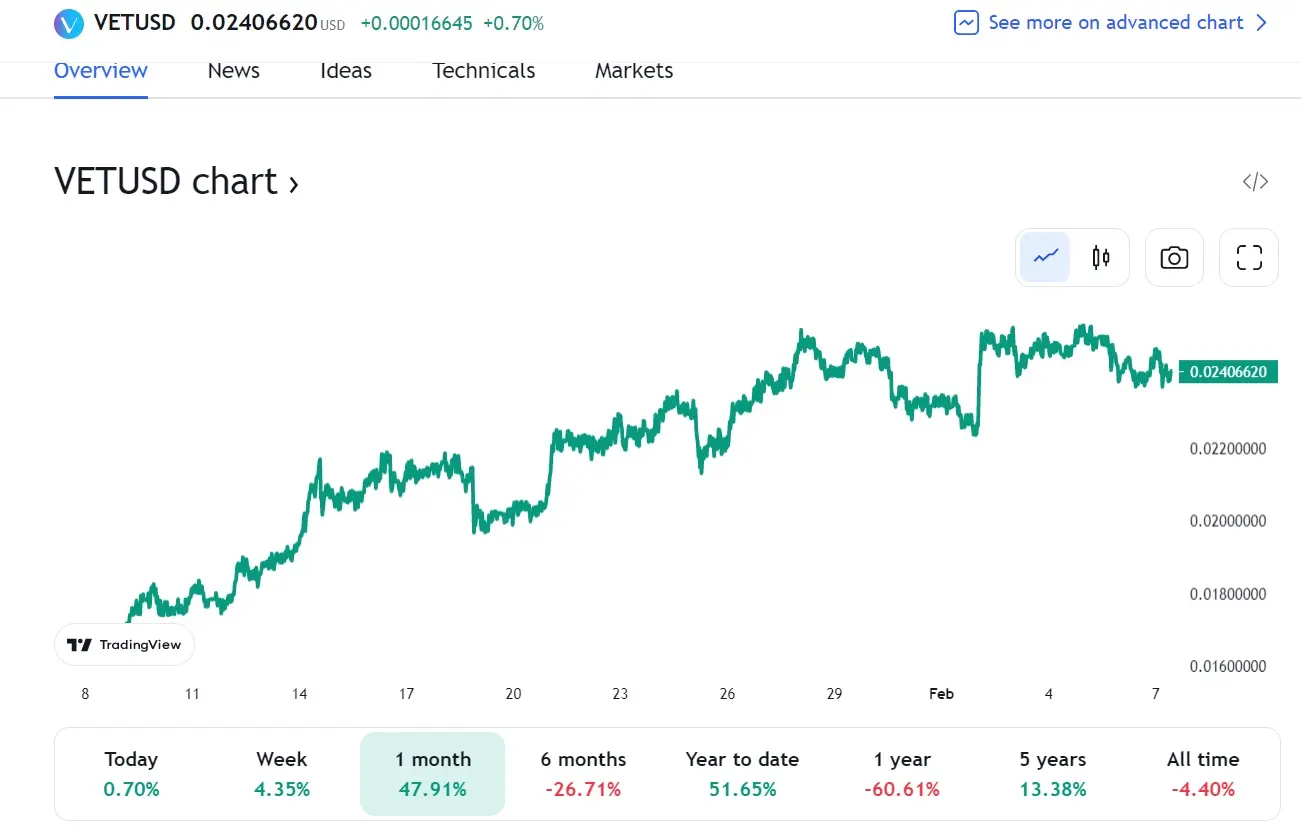 Price forecasting firm Changelly predicts that VeChain could touch a maximum high of $0.026 in February 2023. The estimation forecasts that VET could move around $0.023 to $0.026 for the rest of the month. That's an upside swing of around 10% in the next three weeks, predicts Changelly.
"Based on the price fluctuations of VeChain at the beginning of 2023, crypto experts expect the average VET rate of $0.0259974 in February 2023. Its minimum and maximum prices can be expected at $0.0239976 and at $0.0269973, respectively," the prediction read.
At press time, VeChain was trading at $0.024 and is down 0.1% in the 24-hour day trade. VET is down 91.5% from its all-time high of $0.28, which it reached in April 2021.