VeChain (VET) has seen substantial growth over the past month. The token is up by 8.8% over the last 30 days and by 11.9% in the 14-day chart. Moreover, the larger crypto market is also showing signs of recovery, with Bitcoin (BTC) crossing the $27,000 mark and holding steady.
Also Read: VeChain Social Dominance Surges After Coinbase Listing
VET faces immediate resistance at around $0.01871, with support at around $0.01470. The token had been registering lower highs and lower lows since February. However, it recently broke out of its descending channel.
VeChain's (VET) Fibonacci Retracement points to it rising to around $0.01870, or till its current resistance level. The area has substantial volume to support its price, as seen in its visible range volume profile. The growth represented a 7.22% rise from current price levels.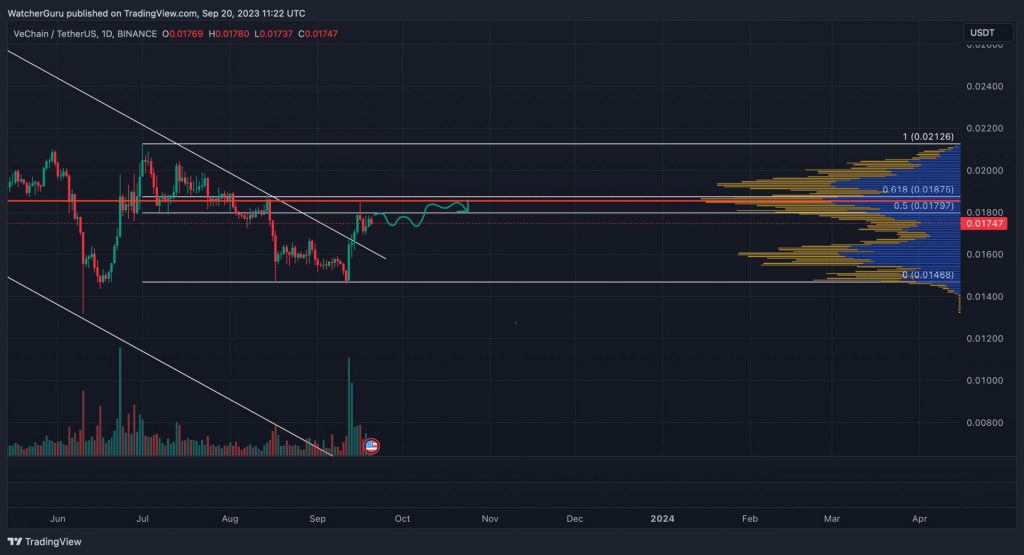 Another metric that supports a price rise is the token's MACD (Moving Average Convergence Divergence), which shows bulls being in control at the moment in the daily chart. The asset's RSI (Relative Strength Index), on the other hand, shows that the token is neither oversold nor overbought, currently sitting at around 51.

Will VeChain continue to rise?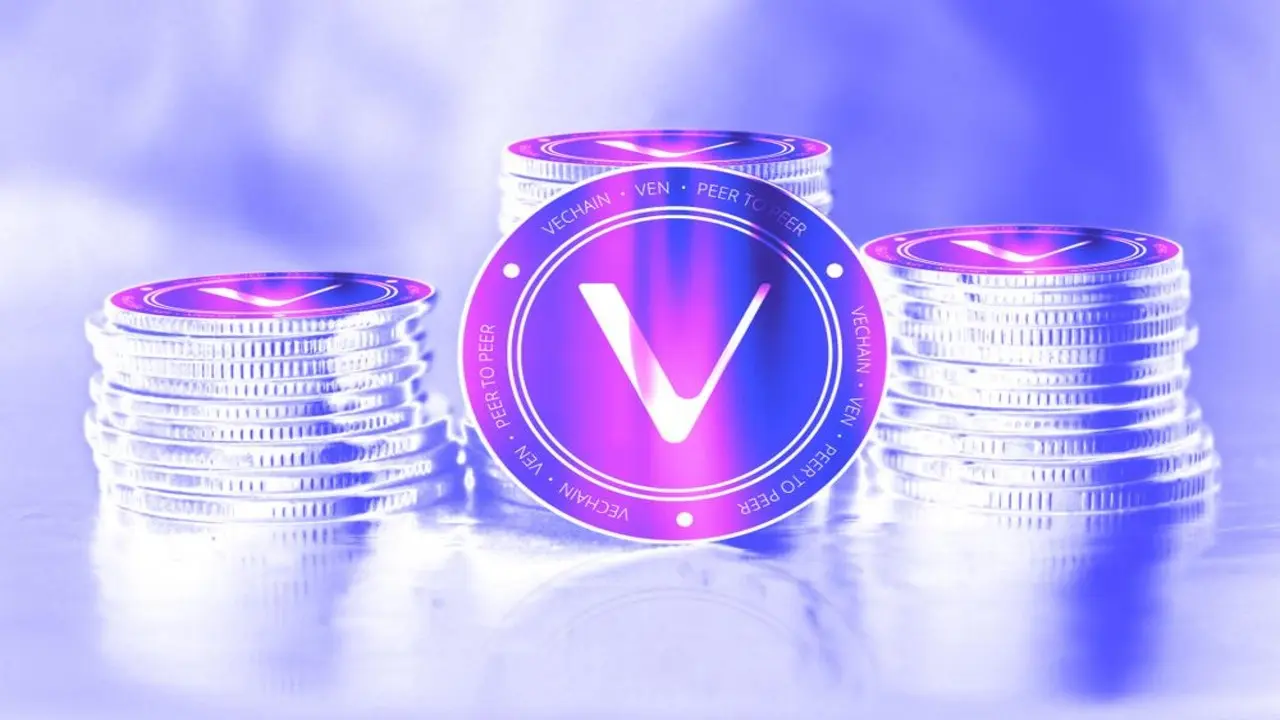 After a possible 7.22% rise, there is a chance that VET will consolidate as there is a lot of volume in and around that price point. Furthermore, the crypto markets and Bitcoin (BTC), in particular, are not moving much after the recent short rally. VET could see further rises in price if the larger market also supports such a movement.
Also Read: VeChain: VET Rises 7% After Being Listed on Coinbase
Additionally, the machine learning tool from PricePredictions says that VET will continue to rally upward until at least Oct. 21, 2023. Changelly also predicts that VET will continue to rise, reaching $0.019 in October 2023. At press time, VeChain (VET) was trading at $0.01744799, down by 1.5% in the last 24 hours.