The VeChain foundation announced a strategic partnership with Boston Consulting Group (BCG) during the HiVe summit on Sunday. The collaboration aims to tackle environmental, social, and governance (ESG) along with Sustainable Development Goals (SDGs). BCG provides consulting services to client companies, helping them to grow, compete, and attain profitability in their industries.
Now that The HiVe summit has come to an end with a collaboration, will the latest development put VeChain on track to reach $0.1? Let's find out!
Also Read: Can These Bullish Factors Take VeChain to $1?
Will VeChain Reach $0.1 After Partnership With Boston Consulting Group?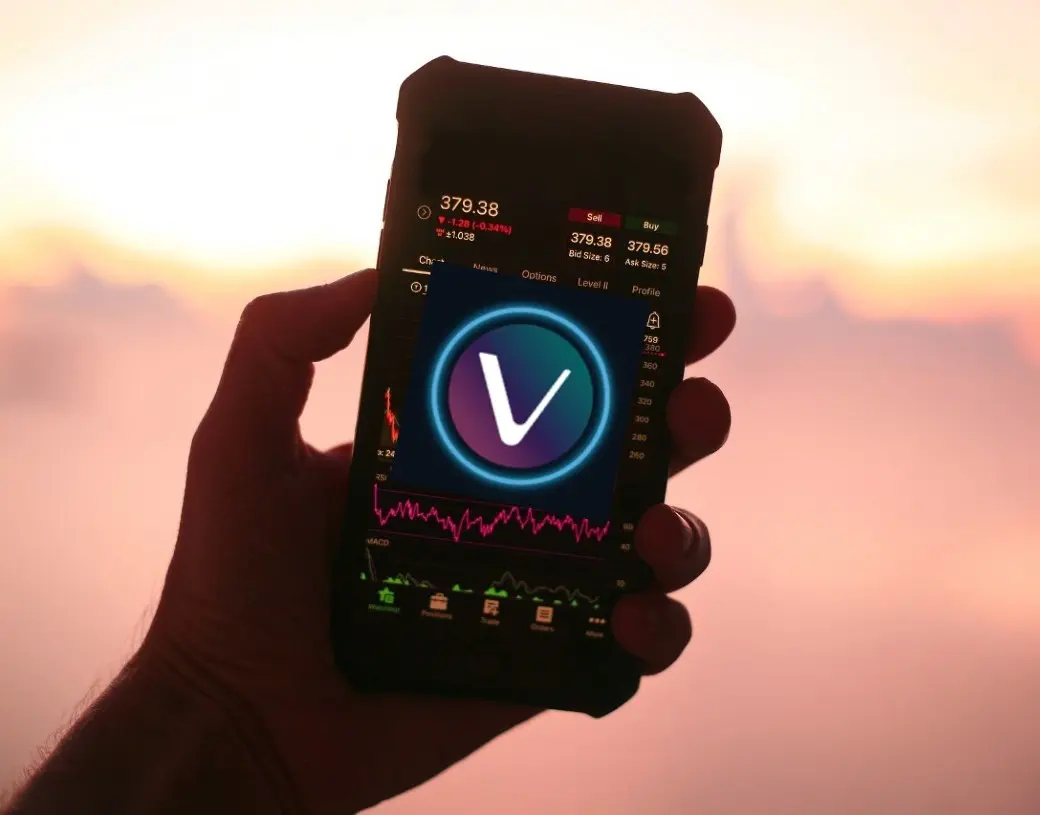 VeChain's price experienced a dip in March as Silvergate reconsidered its cryptocurrency services. Bitcoin slumped below $22,500 and the overall cryptocurrency markets tanked after the update, making altcoins fall double digits. VET slipped in price in the days leading up to the much-awaited The HiVe summit, falling nearly 9% in the day's trade.
However, despite the dip, VET is up 55% since the start of January 2023, after it slipped in price from its yearly high of $0.032. Will the collaboration with the BCG make VET sustainably scale up in the indices and open the path to reach $0.1? The answer is most likely no.
Also Read: VET To Reach $0.03 In The Next Leg?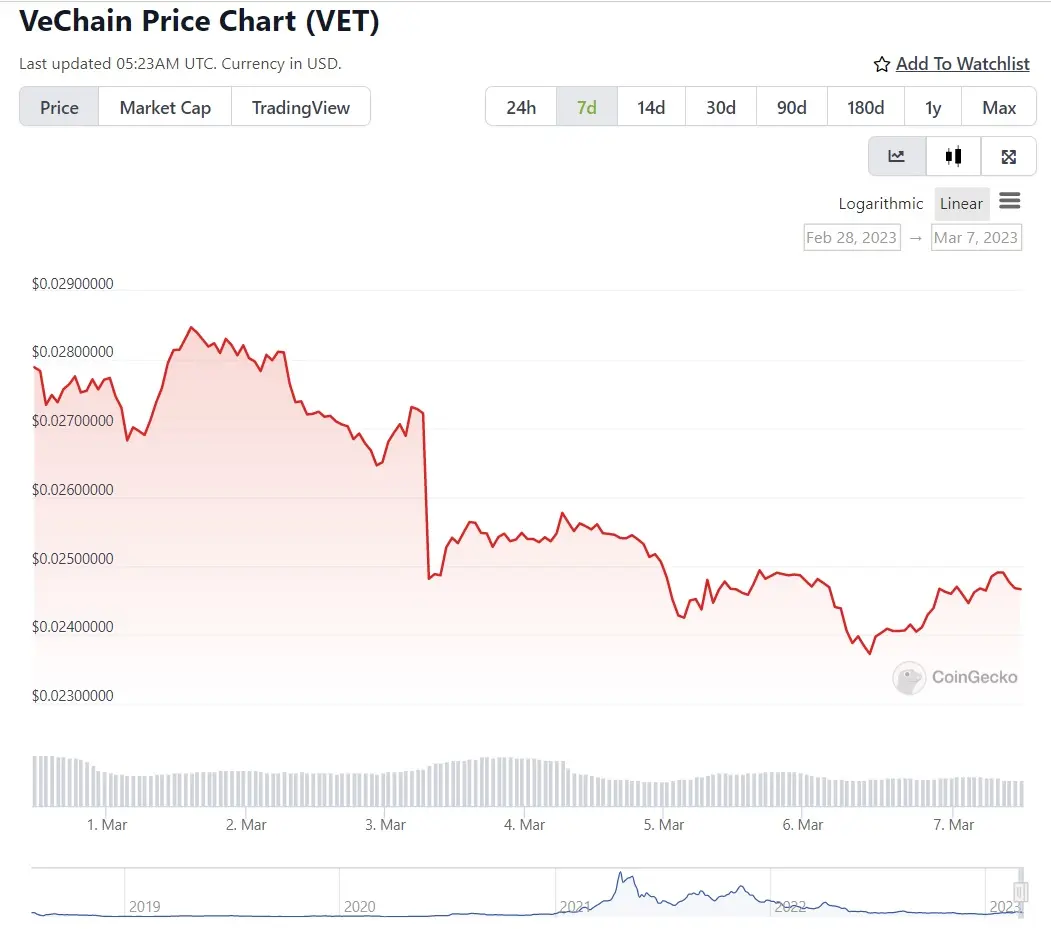 The buzz around The Hive summit failed to take VET's price up in the indices as it coincided with the Silvergate-induced crash. Therefore, VET now remains at the mercy of the overall markets to dictate its price movements in the indices.
Also Read: VeChain Price Prediction For March 2023
The cryptocurrency markets remain on a slippery slope as Bitcoin and Ethereum are losing strength after rallying for two months. If the markets fail to recover the momentum, BTC could slip below the $21,000 mark next making altcoins tremble.
VeChain has more chances of heading south than north as the hype of The HiVe summit is now behind it. VET has slim chances of breaking out in price with these market conditions, making $0.1 remain at a distance. Currently, it is advised to wait and watch before taking an entry-level position in VET currently.
Also Read: VeChain vs. Shiba Inu: Which Crypto Has Fetched Greater Returns in 2023?
At press time, VeChain was trading at $0.024 and was up 4% in the 24-hour day trade. VET is down 91.21% from its all-time high of $0.28, which it reached in April 2021.