Bitcoin surged to reach a peak value of $27,998 earlier today. This price surge was linked to Grayscale's legal victory over the Securities and Exchange Commission [SEC]. Nonetheless, there were also various speculations circulating about the potential manipulation of Bitcoin's price.
It came to our attention that specific large investors acquired a substantial quantity of BTC before the current price spike. Santiment noted that these Bitcoin addresses jointly gathered $388.3 million. These whale accounts supposedly obtained a total of 14,596 BTC shortly before the announcement of Grayscale's successful outcome against the SEC.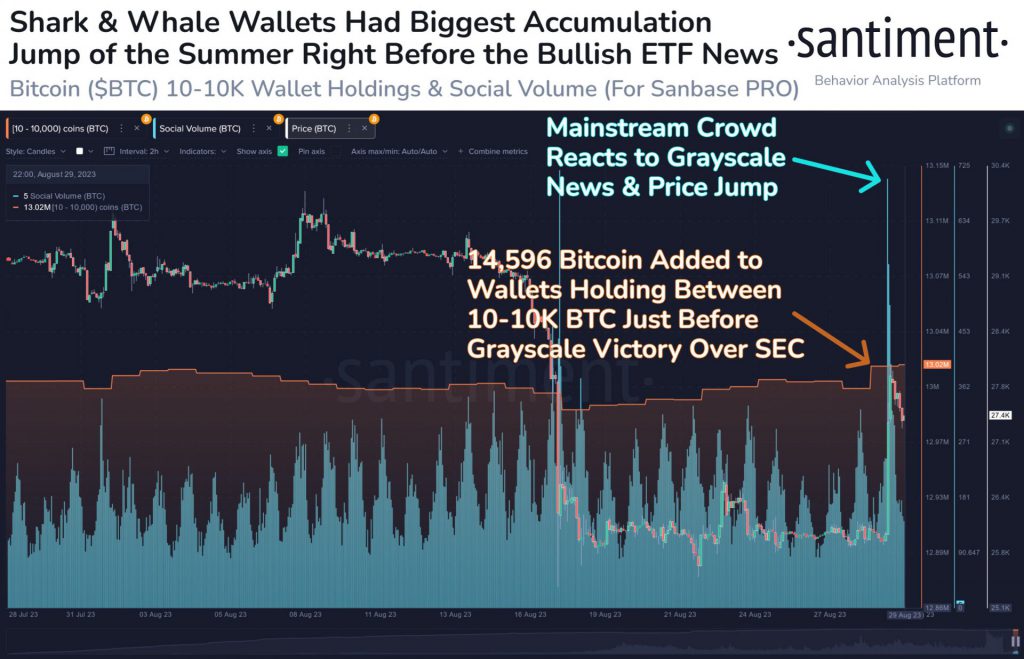 This action resulted in the community engaging in conjecture that there might be indications of manipulation regarding the price of Bitcoin. A number of individuals proposed that they weren't caught off guard. This is because such an action is anticipated before a piece of significant news.
Did retail investors have a role to play in Bitcoin's rise?
As Bitcoin's large transactions gained attention, small-scale investors also entered the scene. Even though the market was experiencing a decline, a number of retail investors or accounts with about 0.1 coins or more were increasing their commitment to BTC. According to Glassnode, the number of BTC holders who held 0.1 coins or more reached a record peak of 12,286,836.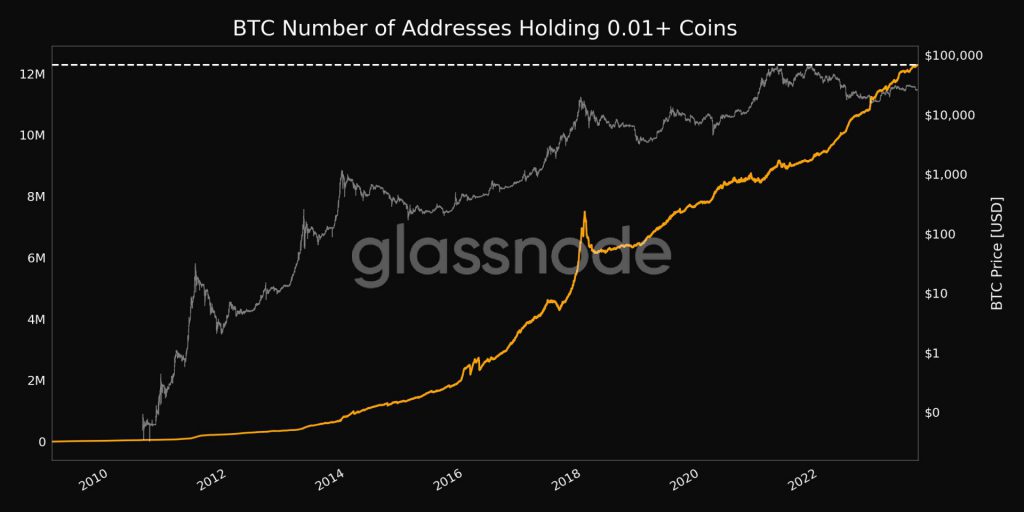 As evident from the chart, the number of individual investors has been steadily on the rise over the past few years. The previous peak was achieved earlier this week, on Aug. 28, well before Grayscale's triumph. Moreover, retail investors have been playing a part in the ascent of BTC, even if it doesn't lead to a notable change in the asset's value. Hence, it's reasonable to propose that the aforementioned whales were not solely accountable for the surge in the asset's value.
Also Read: US Court Clears Path for First Spot Bitcoin ETF in Grayscale Ruling
Where is BTC headed?
At press time, Bitcoin was trading at a price of $27,428, showing a rise of 5.55% throughout the day. The current sentiment among BTC market traders seemed optimistic towards the crypto. Coinglass's 24-hour Long/Short Ratio revealed a greater number of long positions compared to short positions.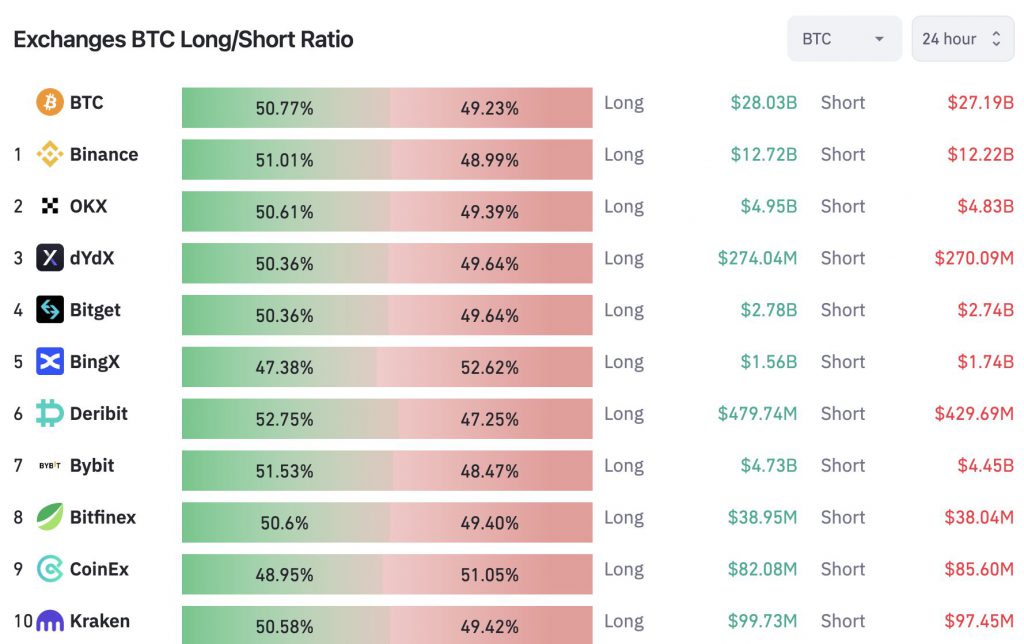 Also Read: Bitcoin Derivatives Volume Rises to $1.4 Million