Shiba Inu jumped 46% yesterday, briefly deleted a 'zero' in the indices, and traded with just four 'zeroes.' However, the dog-themed token cooled off today but is still up double digits while major coins are beginning to dip.
SHIB is trading with five 'zeroes' again but is now on the path to deleting the 'zero.' The token has remained steady in double digits for the last 24 hours. The jump in price has given the community a breath of fresh air, and the crypto is trending on Twitter.
Read More: Will Shiba Inu Reach '1 Cent' in 10 Years From Now?
The top Ethereum whales now own more Shiba Inu tokens than USDC and USDT, according to the whale tracking website WhaleStats.
The ETH rich list owns around 20% of SHIB tokens, while USDC came second at 16.78% and USDT at 13.56%. The other tokens come at a distant fourth, with Bitpanda Ecosystem (BEST) taking the spot at 6.37%.
The development suggests that interest in Shiba Inu has not dipped among the ETH whales despite the recent market crash. The token is brimming with interest from whales and ordinary folks alike and accumulates it at every dip.
Read More: Shiba Inu Could Reach $5 By 2050, Predicts Analytics Firm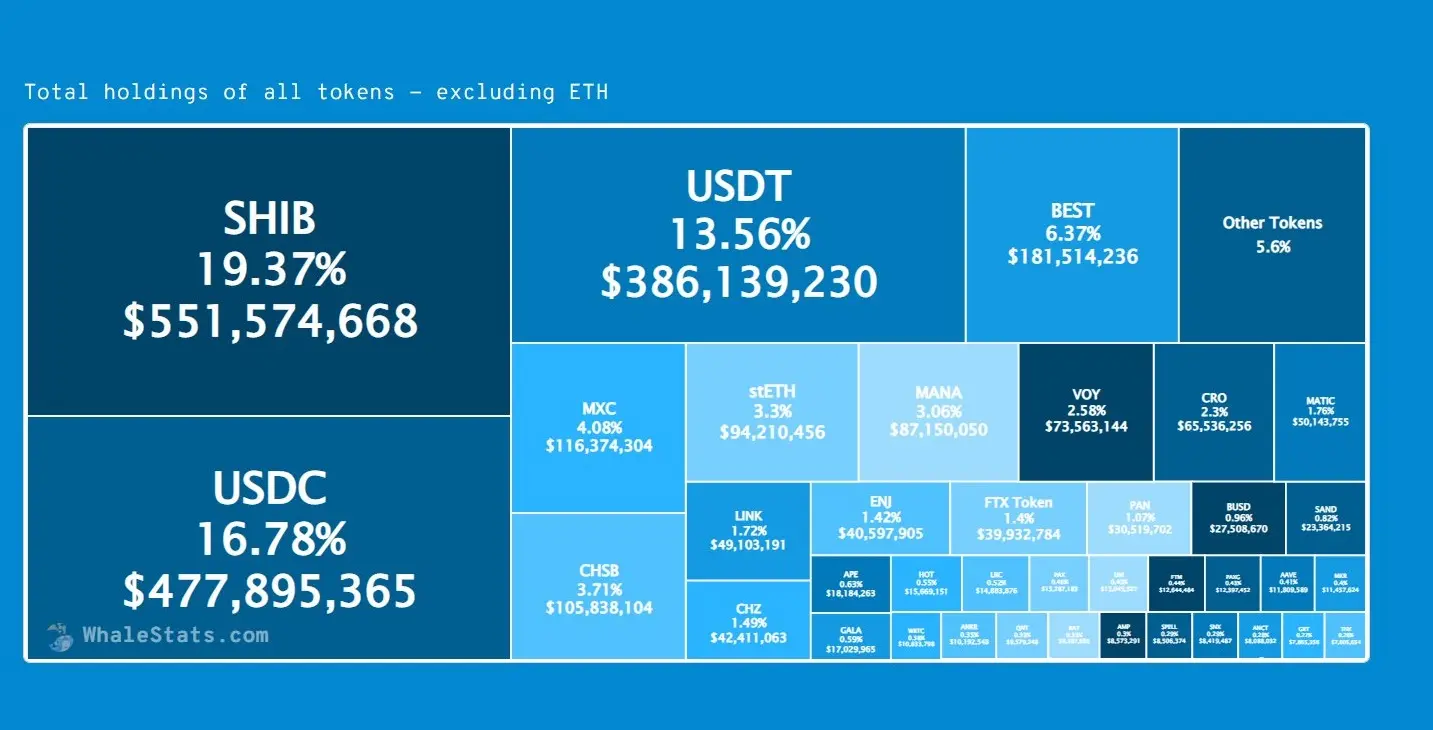 Demand For Shiba Inu Remains Intact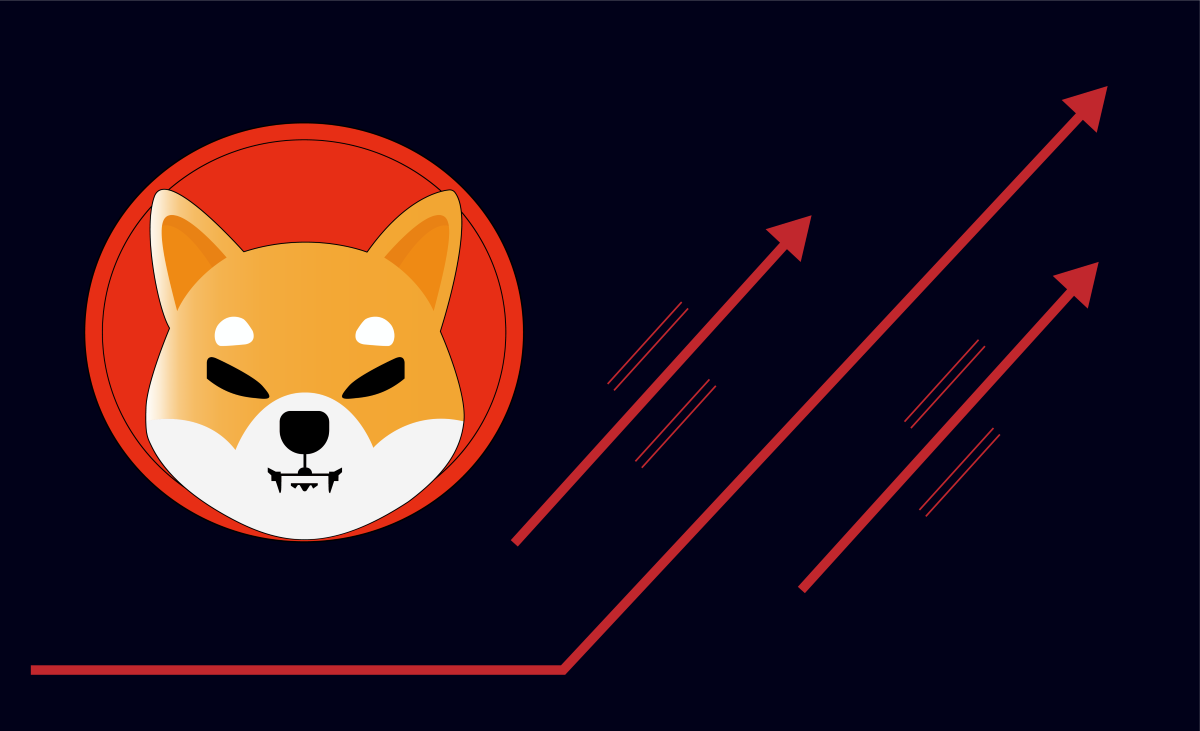 Shiba Inu is attracting buying pressure despite the token trading on the backfoot this year. There's news about whales buying SHIB tokens almost weekly, making it seem like an excellent investment.
Investors still consider SHIB a low-hanging fruit that's up for grabs in the market. They believe that SHIB could someday mirror Dogecoin's performance and eventually breach the 1 Cent mark.
Also Read: Shiba Inu' Burn Rate' Intensifies, Surges 350% in 24-Hours
Moreover, around 26% of investors hold SHIB for more than a year, while 51% hold it from 6 to 12 months, revealed Certik. The average 'holding time' for SHIB on Coinbase also stands at around 4.5 months.
SHIB is also gaining 3,000 to 8,000 new investors into its fold each day in 2022. The numbers could shoot up when its layer-2 solution Shibarium is released. Read here for details on when Shibarium could release and how it would help SHIB scale up in price sustainably.