The Fed's hawkish stance of rising interest rates this year is paying dividends as inflation has cooled down to 3.2%. The Bureau of Labor Statistics (BLS) released the data on Wednesday showing the Consumer Price Index (CPI) falling to 3.2%. Inflation in the US was at 3.7% in September and is now down by 0.5% in October this year. The development indicates that the U.S. and the global markets are on the path of recovery but still have a long way to reclaim normalcy.
Also Read: Gold Prices Forecasted To Rise 50% In 2024, Reach $3,000
Here's What Changed In the U.S. and Global Markets After the CPI Data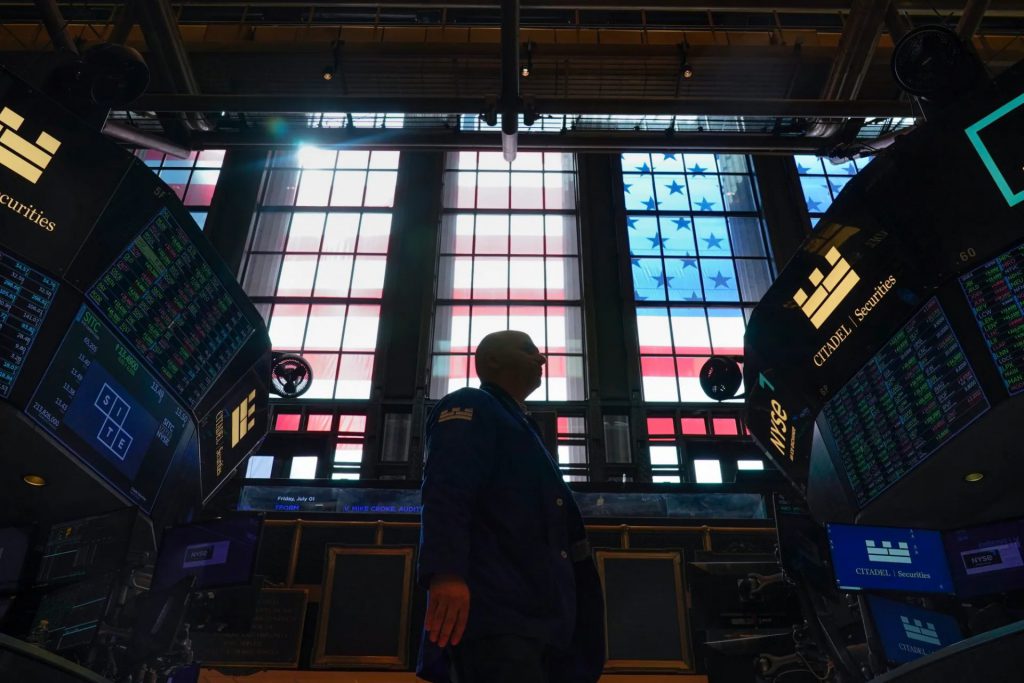 As soon as the BLS released the positive CPI data showing that inflation was cooling down, both the U.S. and the global markets reacted positively. Here's the sequence of events on how the U.S. and the global markets performed after the CPI data.
Nasdaq shot up +2.37%
Dow Jones Industrial Average spiked 1.43%
Russell 2000 was up +5.4%
SPX went up +1.91%
Sensex opened positively climbing up +580 points
Gold prices saw a +3.27% rise
The asset classes and other commodities saw big moves
Also Read: BRICS Currency To Be Attractive Than US Dollar, Pound & Euro: Minister
While these were the positive sides, the U.S. and the global markets also experienced negatives after the CPI report. From the U.S. treasury yields to the dollar's performance in the currency markets, the charts remained briefly in the red. Here's what turned red in the U.S. and global markets after inflation dropped to 3.2%.
U.S. core CPI at 0.23% was a huge miss
UST 10-year yield dips -19 bps to 4.45%
The U.S. Dollar Index -1.5% to 104
Also Read: BRICS: India Asks Ethiopia to Ditch US Dollar, Trade In Local Currency
If inflation comes under control below 2%, the U.S. and the global markets could recover quickly. The price of gold is also forecasted to rise and reach $3,000 next year in 2024, according to a Bloomberg commodity strategist.