According to a research paper by Nansen, a blockchain analysis firm, market participants spent Ethereum worth $2.7 billion in NFT (non-fungible token) mints in the first half of 2022. The analytics platform dived where the generated ETH has flowed.
Nansen studied the flow of Ethereum through the primary sale of NFTs from the 1st of January to the 30th of June 2022. According to the analysis firm, contributors spent 963,227 ETH on minting NFTs. The firm also noted that 1,088,888 wallets were involved in the mints. However, with free mints included, the number of wallets increased to 1.5 million.
Where is the Ethereum from NFT sales?
According to the findings, nearly half of the Ethereum generated (50.7%) stayed with the NFT project. On the other hand, 45.7% of the ETH flowed to non-entity wallets. Moreover, 0.2% of the ETH was sent to centralized or decentralized exchanges.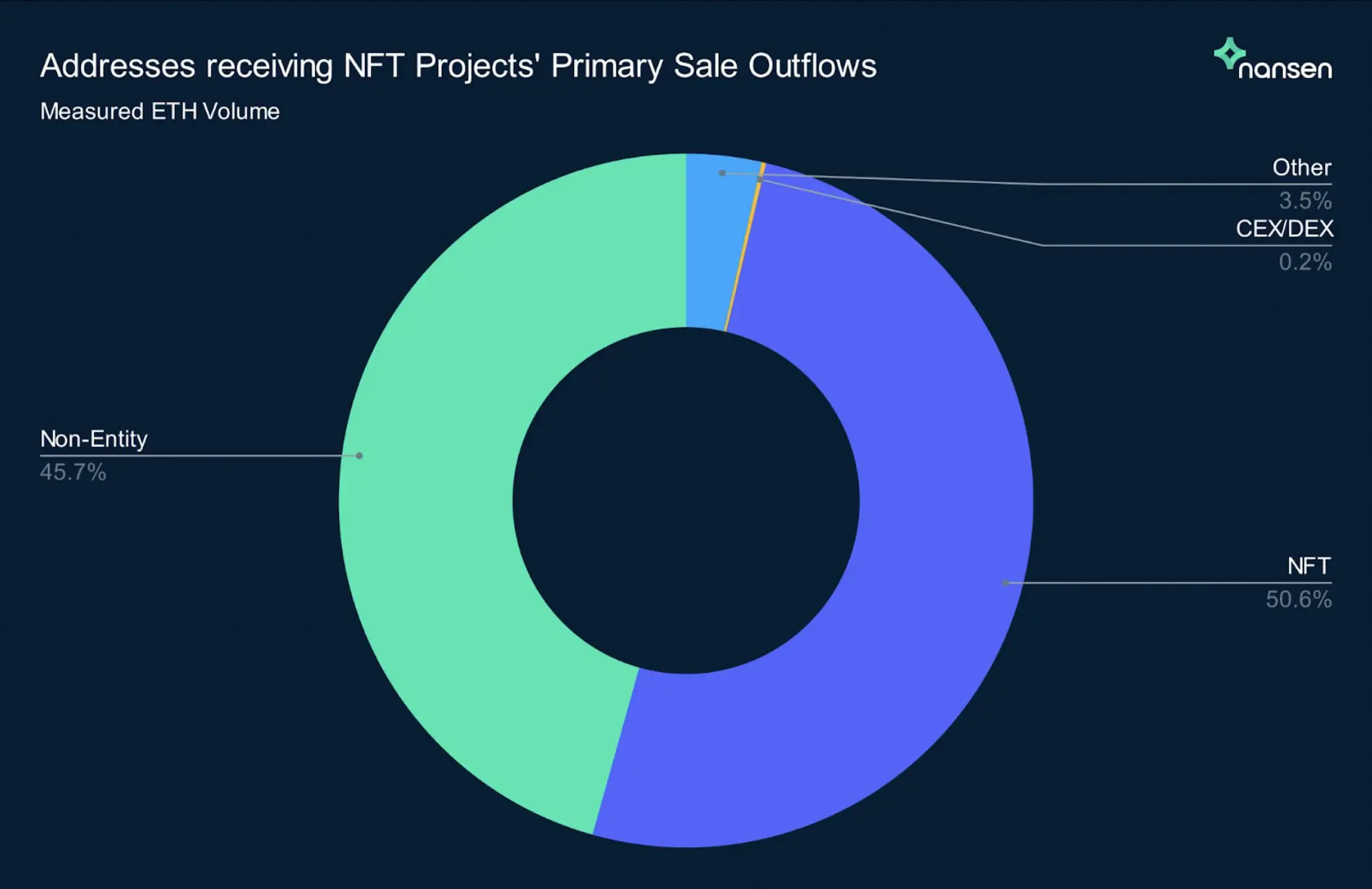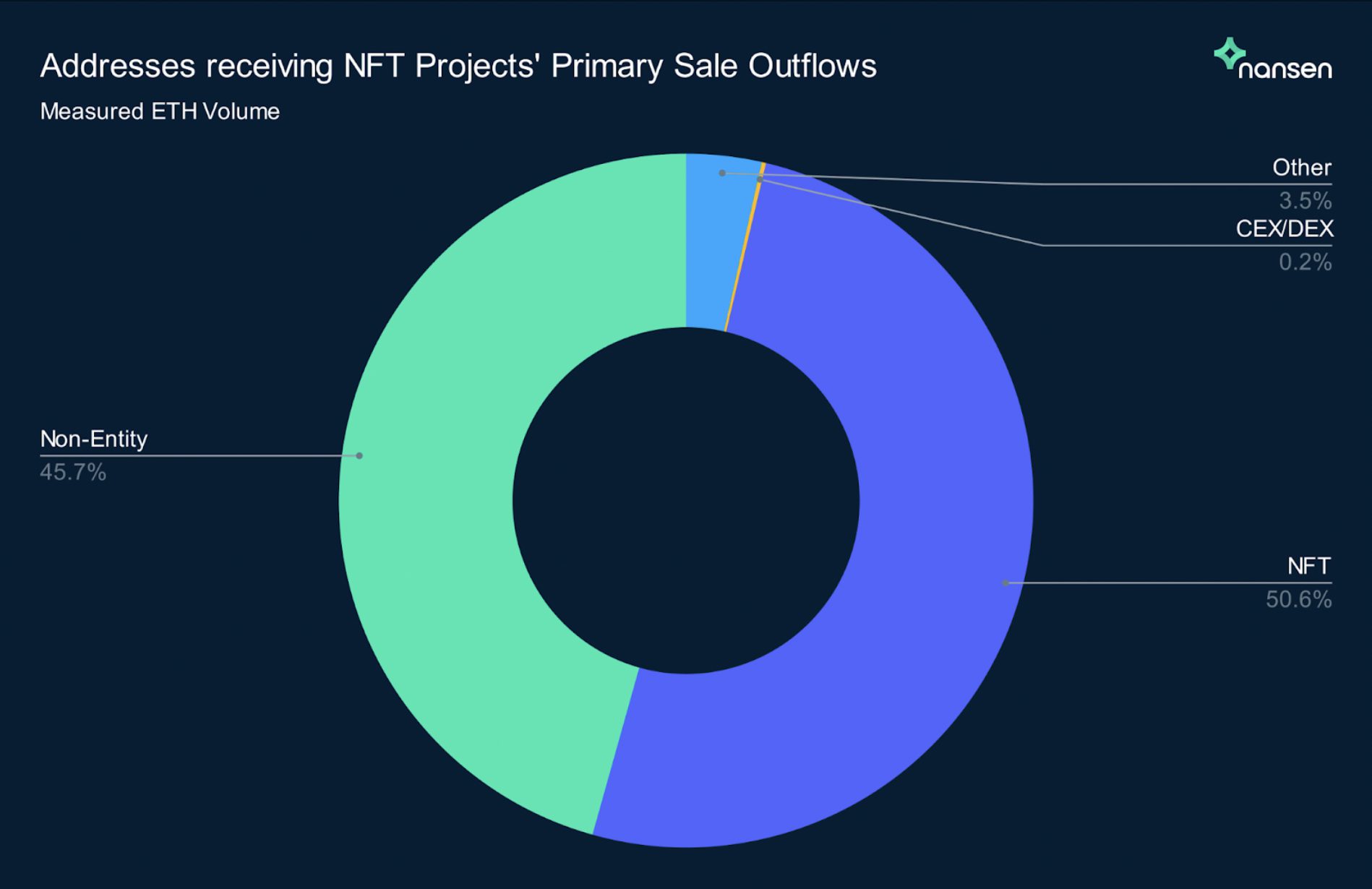 Nansen had undertaken a similar study in August 2021. In 2021, 52.3% of the ETH flowed to non-entity wallets, and at while same time, 17.7% of the Ethereum was poured back into NFT projects. Additionally, in 2021, 0.2% of the ETH generated was sent to decentralized and 3.6% to centralized exchanges.
By comparing the two studies, it is visibly apparent that this time around, a majority of the Ethereum has stayed with the NFT platform.
Why the difference?
The 2022 crash caused mass panic among investors. Moreover, Ethereum has lost a significant amount of its value compared to the 2021 bull run. It is possible that the platforms do not see much profit under the current circumstances. There is a possibility that when ETH prices rebound, there will be an increase in the flow of ETH from NFT platforms to non-entity wallets and exchanges. Furthermore, public interest in NFTs has dropped significantly compared to 2021. NFTs were major hype in 2021, but the same sentiment has not crossed over this year.
At press time, Ethereum (ETH) was trading at $1,637.23, up by 13.8% in the last seven days.