The cryptocurrency markets are full of uncertainties as many tokens have disappeared in the blink of an eye. While some leading cryptos were rug-pulled, the others went off the charts and died a natural death. Read here to know a full of list of cryptocurrencies that died in 2022.
Amidst the unpredictability of the markets, Watcher Guru asked ChatGPT 'Which 5 cryptos will survive in the next 10 years?' The AI bot responded with a list of five cryptocurrencies that could endure the market's whiplash and most likely sustain 10 years from today.
Also Read: Crypto Trading Should Be Regulated Like Gambling: UK Lawmakers
These 5 Cryptos Could Survive the Next 10 Years, According to ChatGPT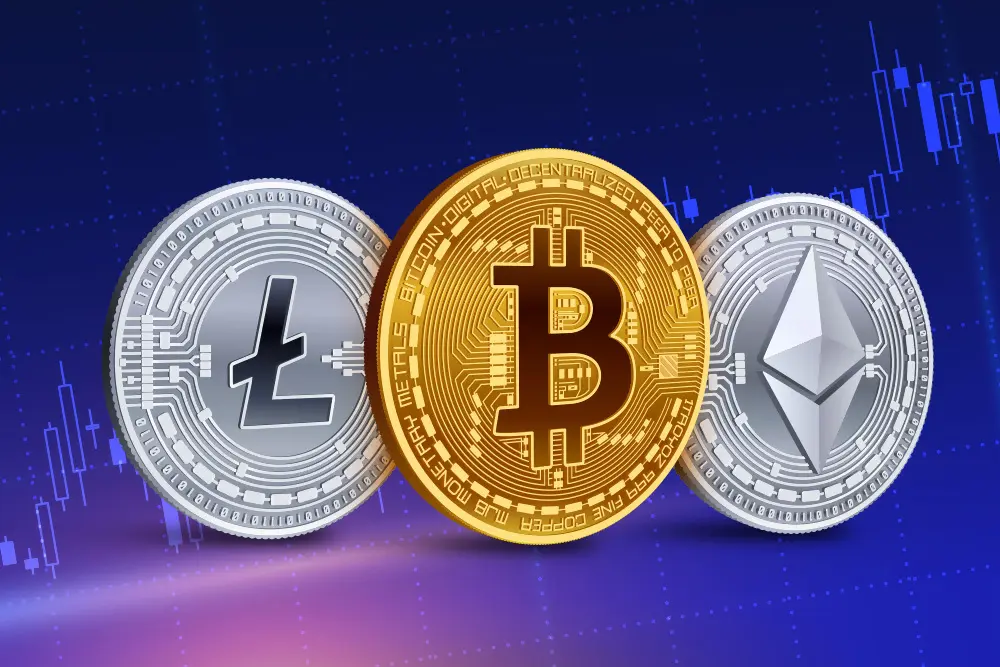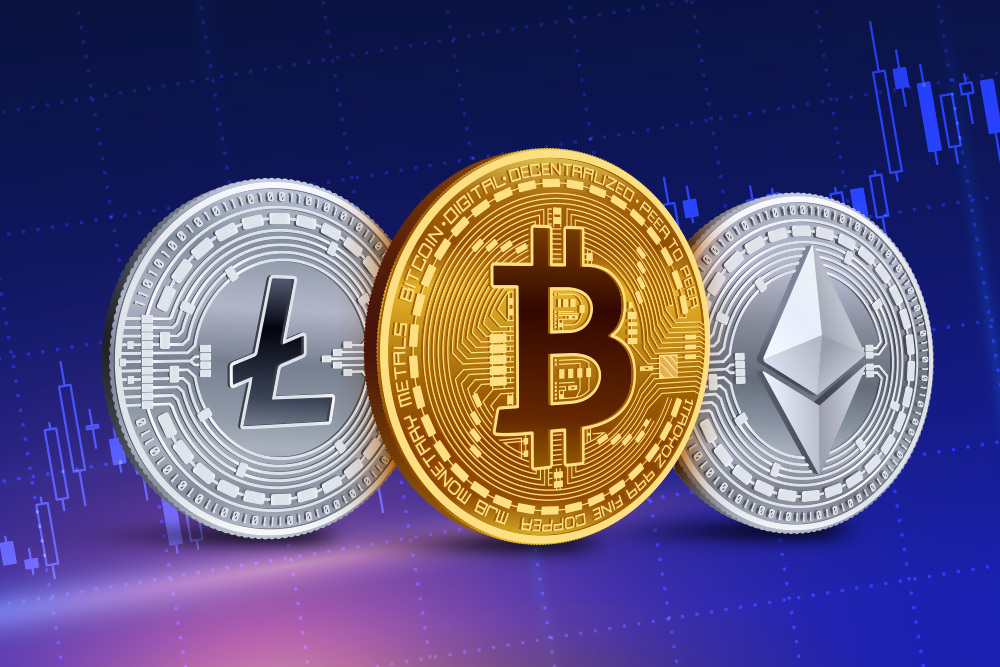 The crypto markets survived for more than a decade and the next 10 years could be a completely different picture. As leading tokens gain more use cases, mass adoption could kick in a few decades down the line. This could attract more new and first-time investors into the fold and bolster the markets' prospects in the coming years. According to ChatGPT AI, the five cryptocurrencies that could survive in the next 10 years are Bitcoin, Ethereum, Binance Coin, Cardano, and Solana.
"Bitcoin (BTC) and Ethereum (ETH) have established themselves as the leading cryptocurrencies and have a higher likelihood of enduring. Other potential contenders include established projects with significant adoption and use cases, such as Binance Coin (BNB), Cardano (ADA), and Solana (SOL)," the AI bot responded.
Also Read: When Will Pepe Coin Breach Its All-Time High of $0.00000431 Again?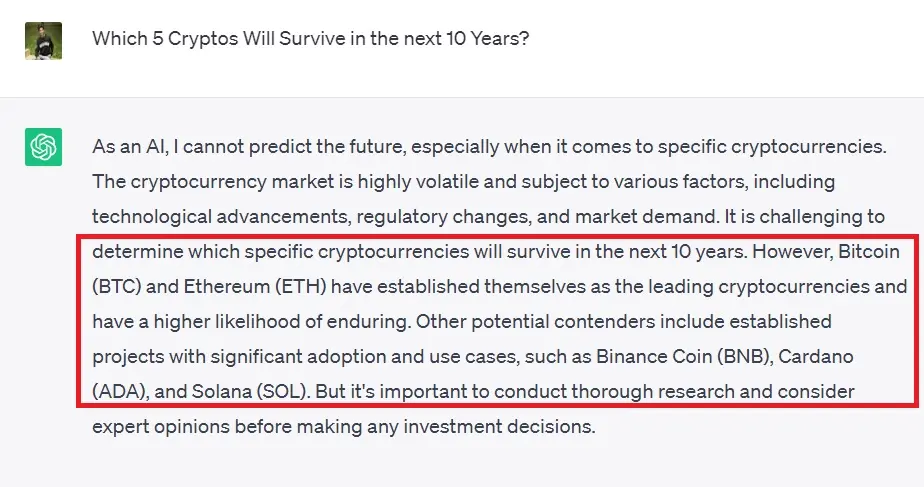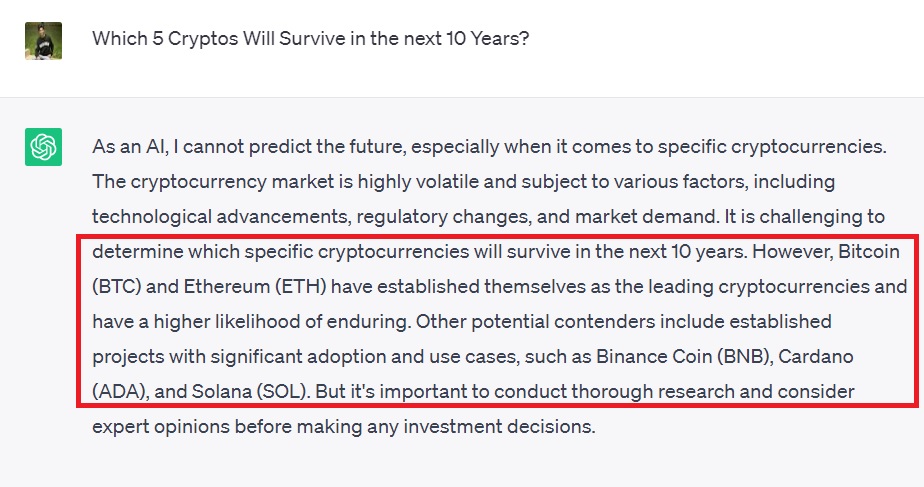 However, there is no guarantee that these five cryptos could indeed survive for the next 10 years. The markets are highly volatile and have the power to knock out leading tokens due to various factors. The factors include technological advancements, regulatory changes, and market demand, among various other reasons. 10 years is a long time and anything could happen if the bear markets prolong for an extended period.