Pepe Coin was all the rage in April and early May where it printed new all-time highs every day in the indices. The frog-themed token was the talk of the town and investors jumped in on the bandwagon. Another bunch of investors took an entry position in fear of missing out (FOMO) from larger-than-life gains. Pepe Coin looked to take on leading meme currencies such as Dogecoin, Shiba Inu, Floki Inu, and BabyDoge Coin, among others.
Also Read: Pepe Coin: 'I Want To Be a Millionaire' Frenzy Comes to an End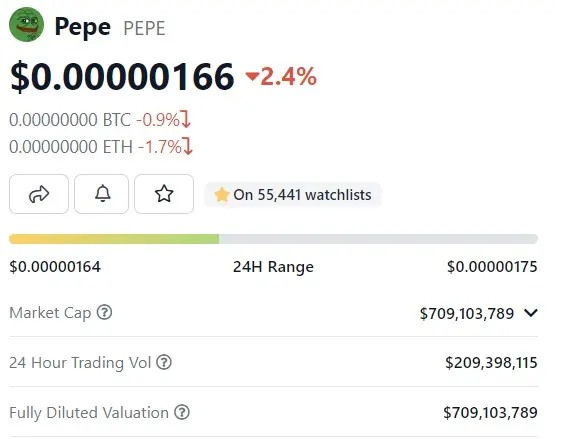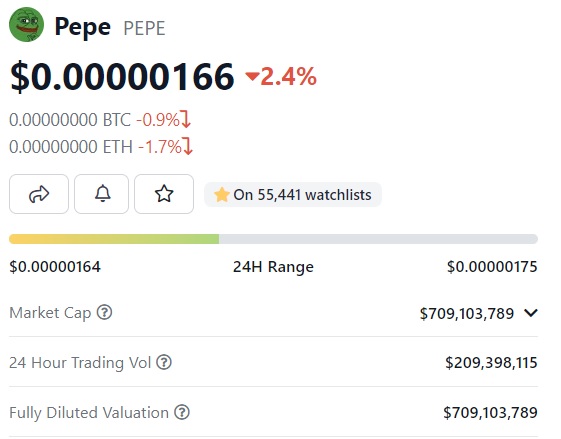 Nonetheless, things went downhill in May as Pepe Coin stopped printing new all-time highs. The meme currency is now down nearly 60% from its ATH and is struggling to scale up in the indices. Investors who purchased the tokens when Binance and other leading exchanges listed them for trading are all mostly under loss. The question now arises 'When could Pepe Coin climb above its all-time high' of $0.00000431 and forge ahead in the charts? Investors are fearful and remain skeptical that it could rise again in a similar fashion as it did in April.
Also Read: Shiba Inu: You Can Now Become a SHIB Billionaire With Only $10,000
When Could Pepe Coin Climb Above Its All-Time High?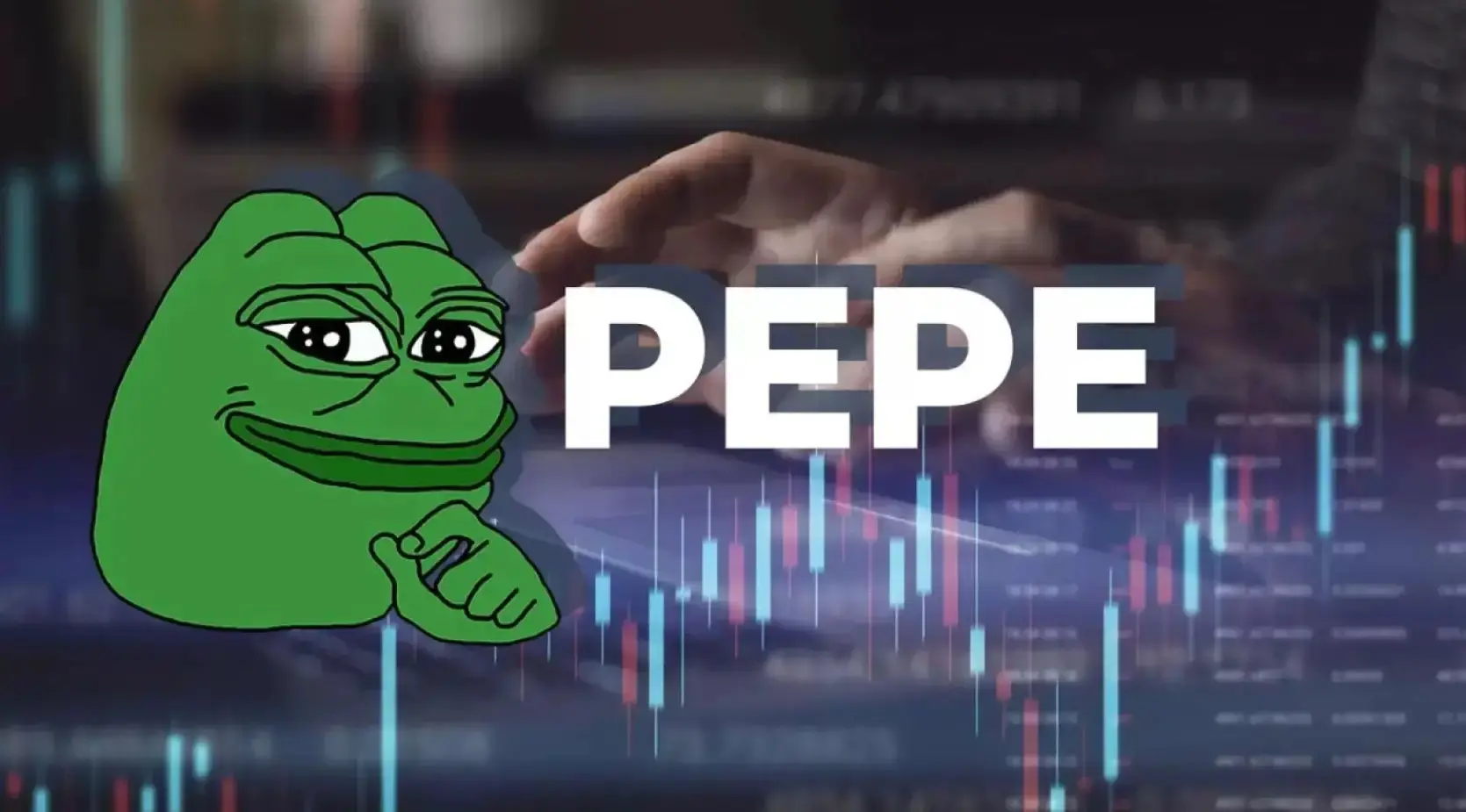 Pepe Coin is currently trading at $0.00000168 and is down 60% from its all-time high of $0.00000431. Pseudonymous cryptocurrency analyst Altcoin Sherpa tweeted to his 195,000 followers that he believed Pepe could eventually climb above its ATH.
The analyst used the Fibonacci retracement levels, a technical analysis that determines key levels for lower price targets. Looking at his chart, he indicates that Pepe could decline to $0.00000136 in the coming weeks.
Also Read: Shiba Inu Could Reach $10 by 2024? Here's a Reality & Fantasy Check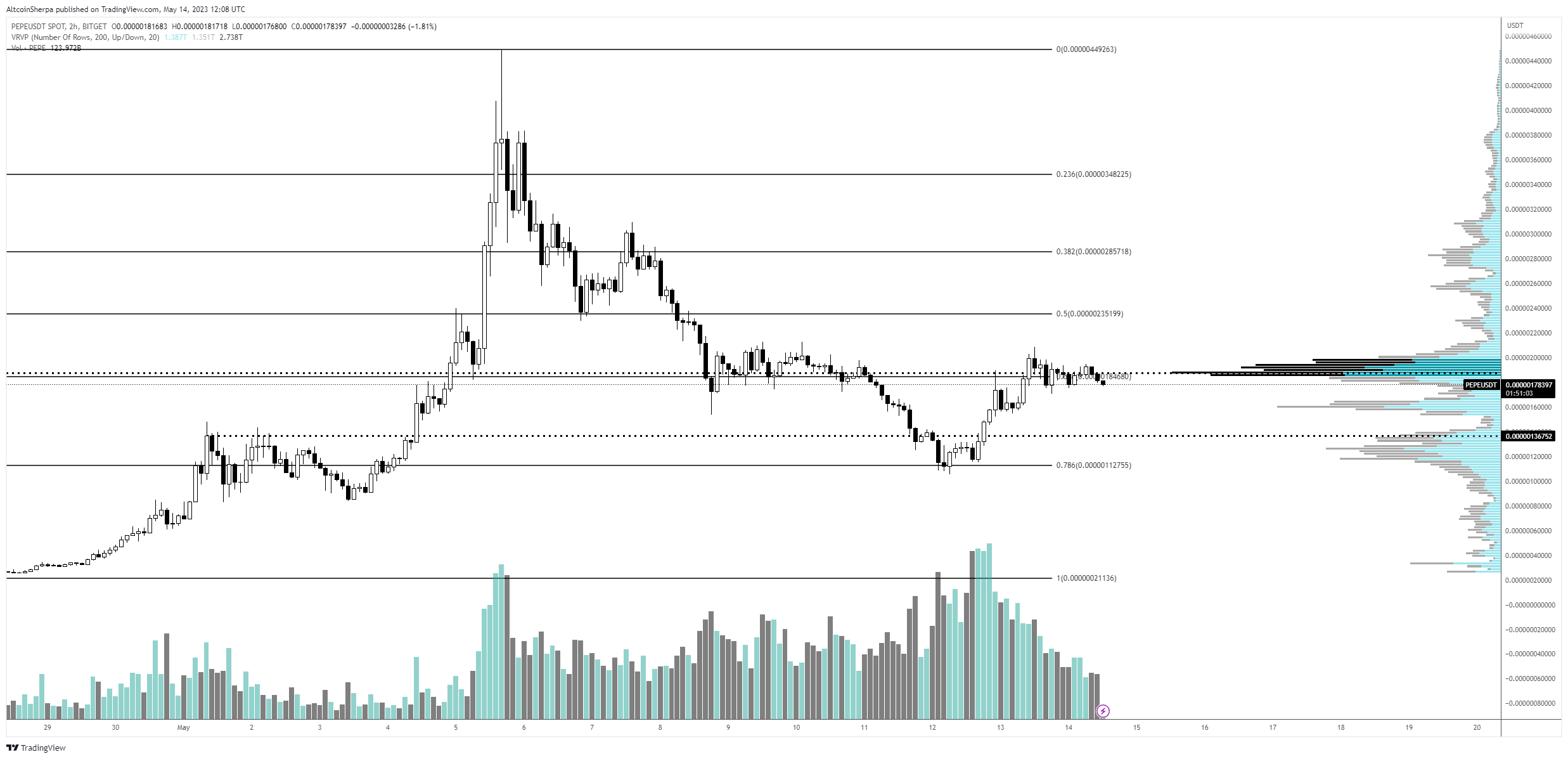 "PEPE: Very good place to take profits around here if you're in from lower. Could it go higher? Of course, I actually think it eventually will. But in the short term, it looks a bit sketchy. (I'm still in this one myself from much lower)," he tweeted.
Also Read: Shiba Inu: Man Misses Making $1 Billion With $2,000 Investment in SHIB
Pepe Coin could breach its ATH after it does away with weak hands and rewards diamond hands, claims the analyst. According to Altcoin Sherpa, Pepe Coin could print new ATH in the long run and might not rally in the short run anymore.