Job opportunities in the cryptocurrency and blockchain technology sectors are aplenty in the markets in 2022. Nearly 13,000 job listings on LinkedIn have been posted this year alone with an uptick of 400% from last year. The traditional Information Technology and IT industry saw a job posting surge of only 98% this year. Crypto job listings are now four times more available than IT jobs in the U.S market.
Also Read: The Simpsons Predict Ripple XRP Will Reach $589
Which City In The U.S Has High-Paying Crypto Jobs?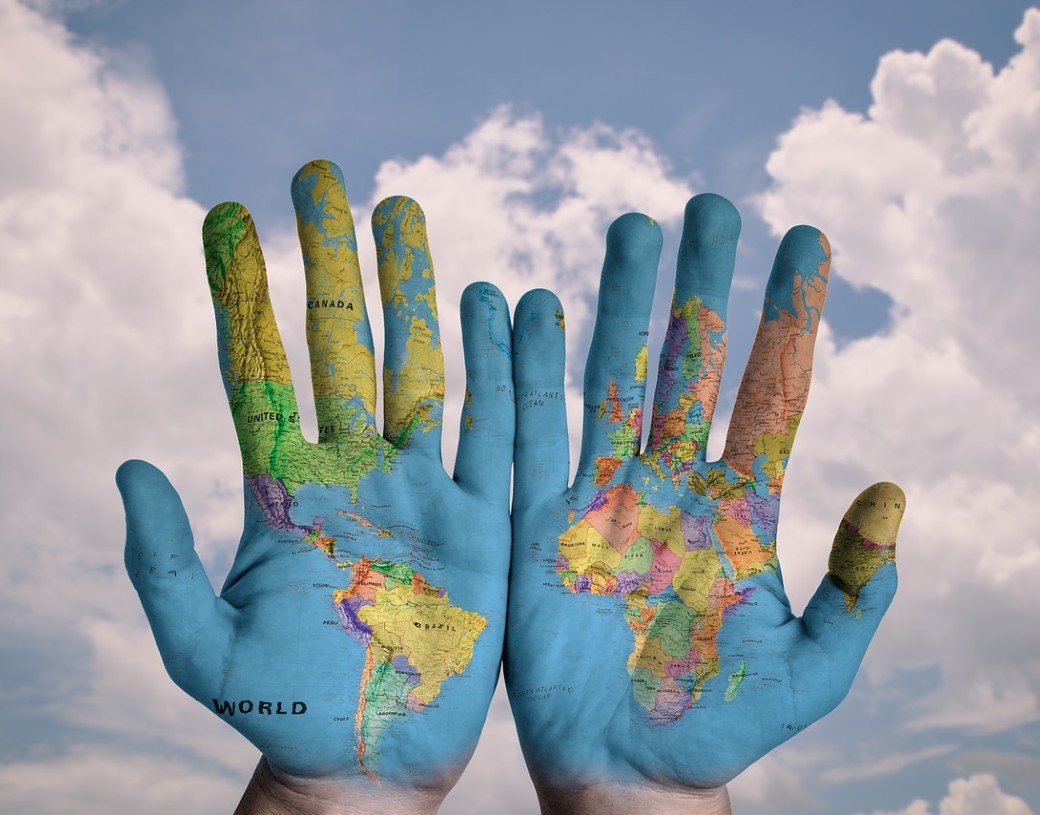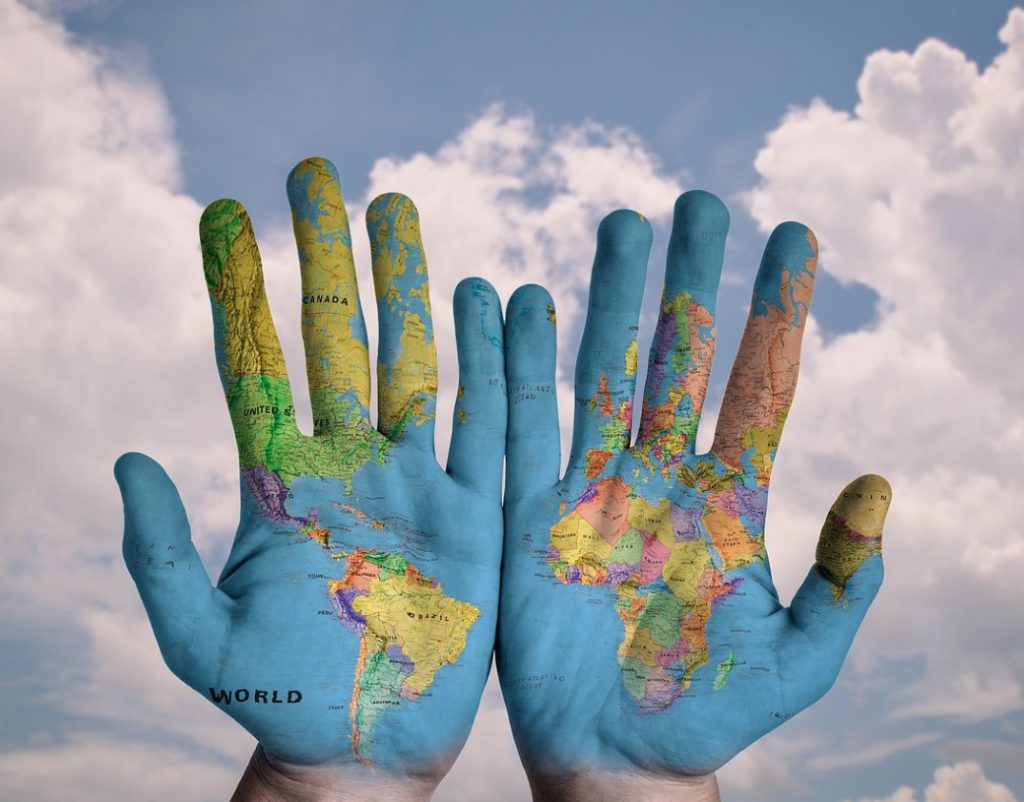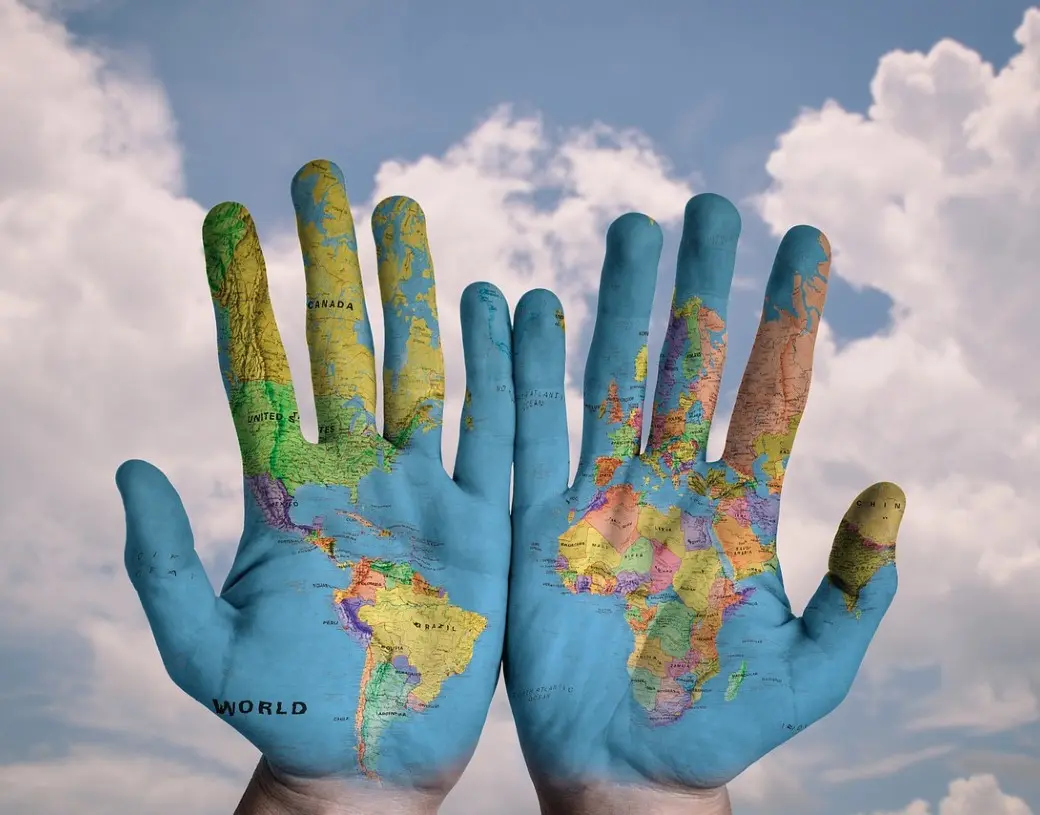 Traffic analysis firm Mr. Q published data highlighting crypto job offers from New York, Los Angeles, and Boston, among others. The data shows that New York City has the highest number of crypto jobs in the world with 4,729 listings. The average salary for a crypto job listing in New York is $125,115 annually.
However, Los Angeles beats New York to be the city with the highest-paying crypto jobs in the world. A typical blockchain job opening in Los Angeles pays a yearly salary of $129,338. LA pays $4,800 more to employees annually than NYC for crypto jobs. Moreover, blockchain-related jobs in LA are lesser compared to NYC at the moment.
Also Read: Here's How Many Times Bitcoin was Declared 'Dead' Since its Inception
LA has over 3,073 blockchain jobs and New York has 4,729 jobs. In terms of job availability, New York City stands to gain the top spot across the United States.
Also, Boston is keeping up with NYC and LA, as it boasts lucrative jobs too. Boston has 2,476 blockchain job listings with an average annual salary starting from $127,742.
Below is the data for the top 10 cities with high-paying crypto-related jobs around the world.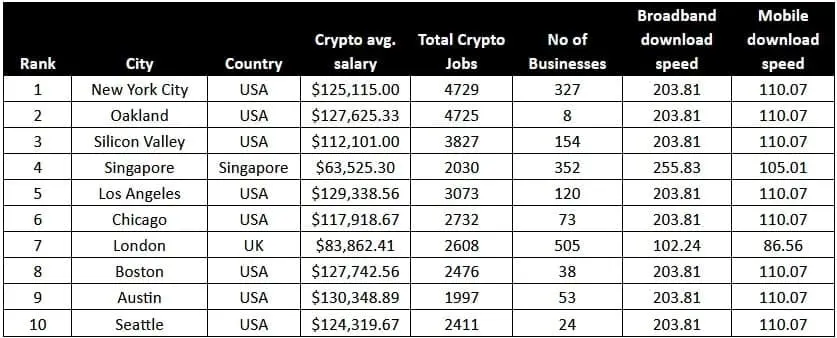 Apart from the United States, Singapore and London (UK) have big opportunities in the crypto field. Singapore has a total of 2,030 jobs with an annual salary range starting from $63,925. On the other hand, London has 505 blockchain-related businesses with 2,608 job openings. The average salary range in London starts from $83,862 annually.