Since dropping to yearly lows on 12 May, Cardano's price has recouped by 24% thanks to Bitcoin's weekend recovery. However, the 4-hour chart flashes imminent dangers after spotting a bearish technical pattern. With sell volumes also rising on exchanges, ADA's price could tank by 31% this week if the broader market continues to be dictated by bears.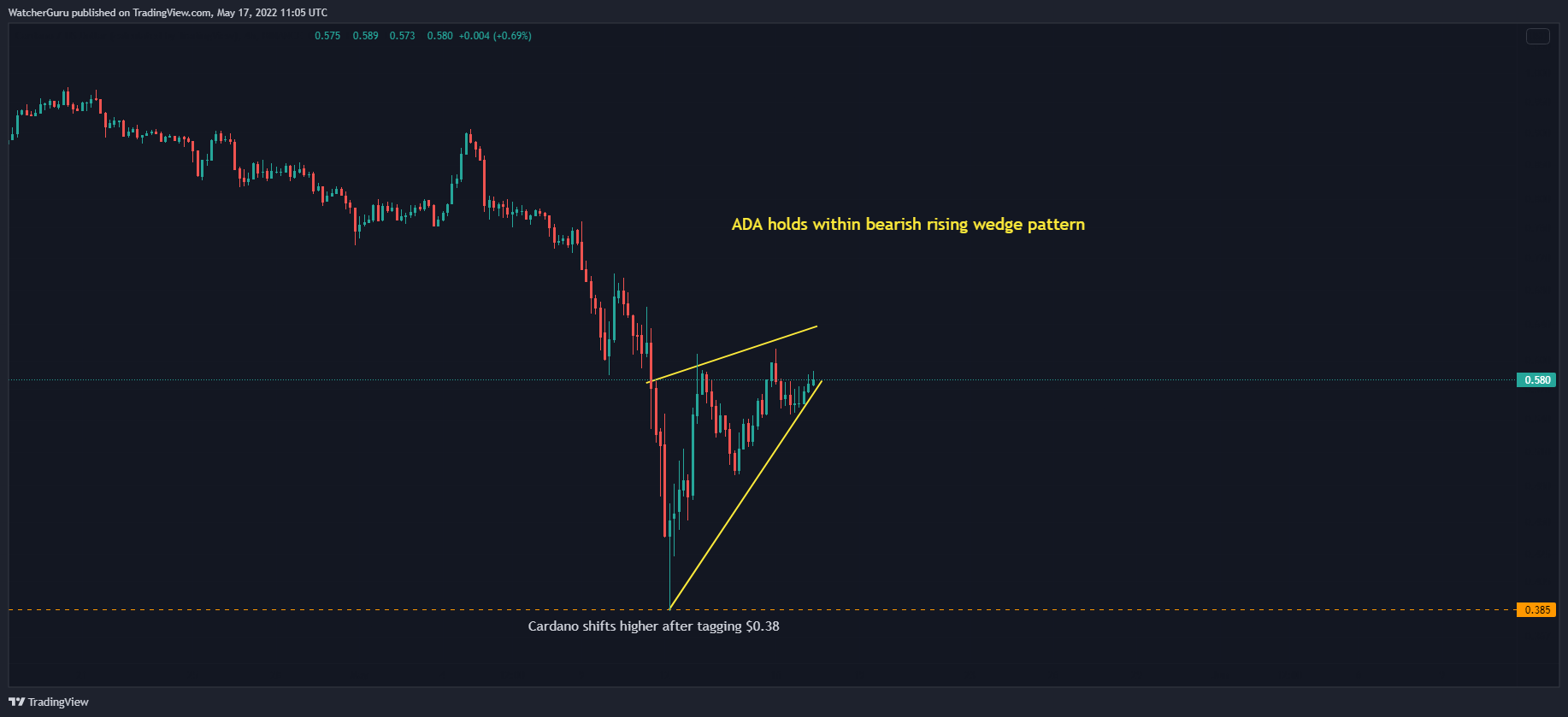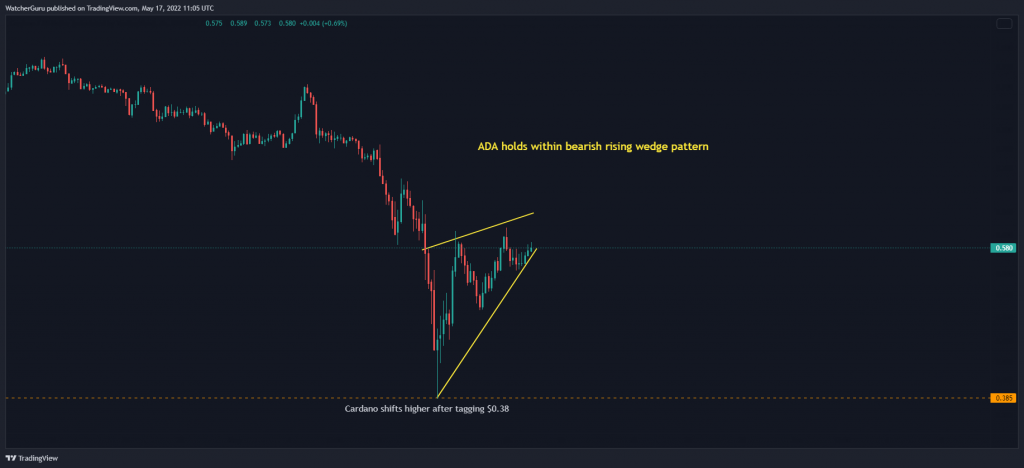 Cardano did well to establish a support floor at $0.38 last week following its worst correction so far this year. Since then, ADA's price has risen by 51% to its press-time value of $0.58 as trading inflows continued to drive gains on Tuesday morning.
However, there were a few technical barriers to its progress. Although Cardano did print new highs, its price remained tangled within a rising wedge setup – a pattern that is extremely susceptible to breakdowns.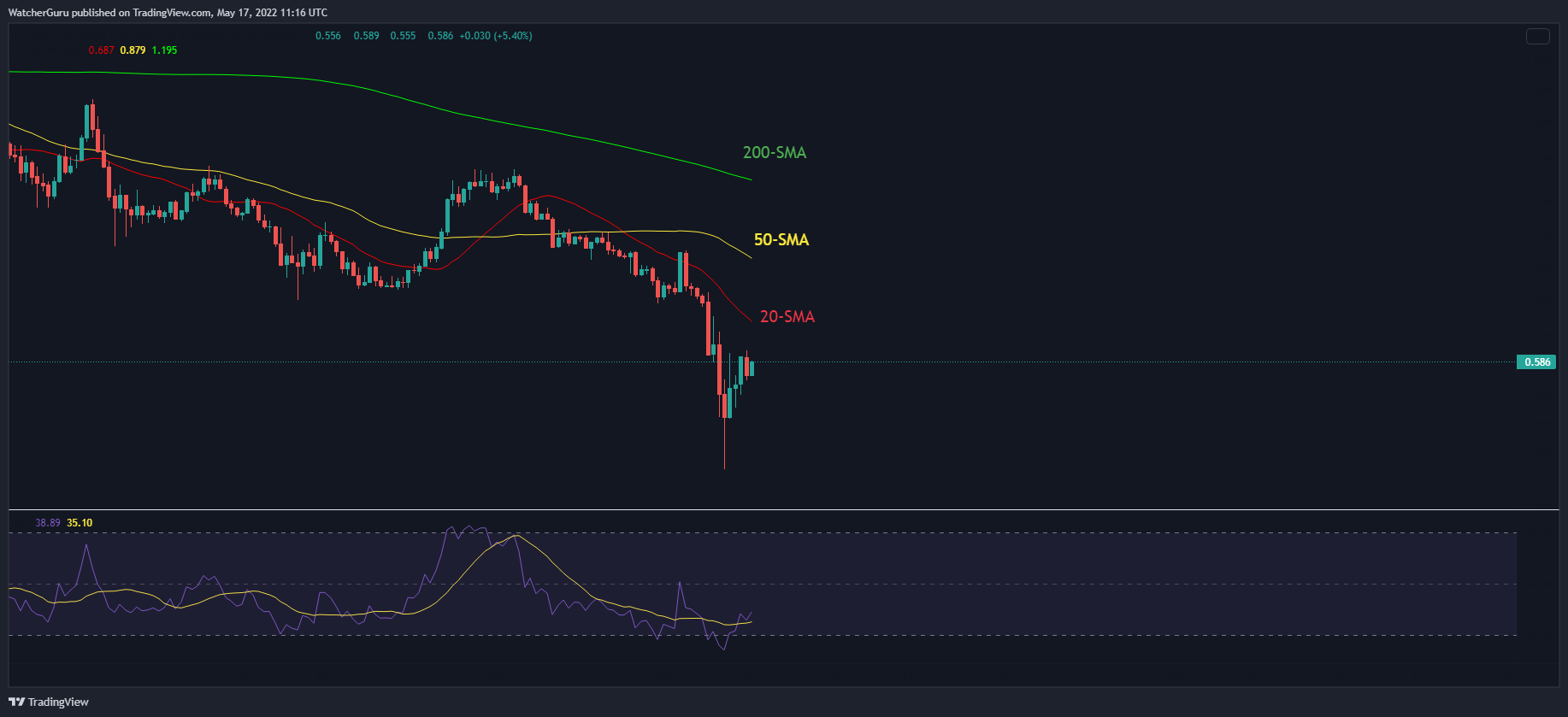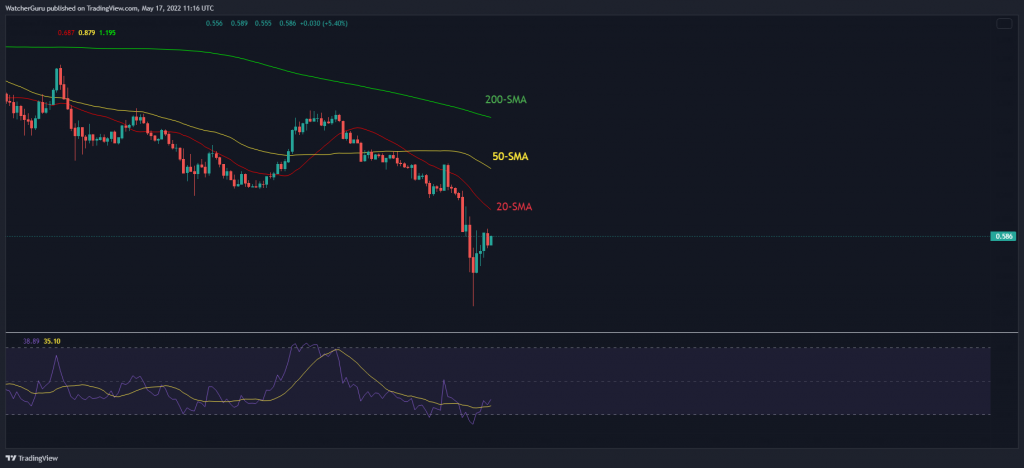 Furthermore, the daily chart indicated that Cardano has a long way to progress before flipping its bearish bias. The candles still traded below all major moving averages (20, 50, and 200-SMAs) and the most widely used indicator, the Relative Strength Index, was yet to rise in a comfortable zone to attract more bullish traders to the market.
Sellers becoming dominant on exchanges


Elsewhere on exchanges, data suggested that ADA's price growth was about to slow down. Exchange volumes have been declining since 12 May, suggesting that traders were gradually pulling away from the ADA market.


Furthermore, the remaining trade orders gave a heavy preference to sellers. The order book, which accounted for trades made in the past 12 hours, indicated that sell orders easily outmatched buy orders on exchanges.
Cardano 4-hour Chart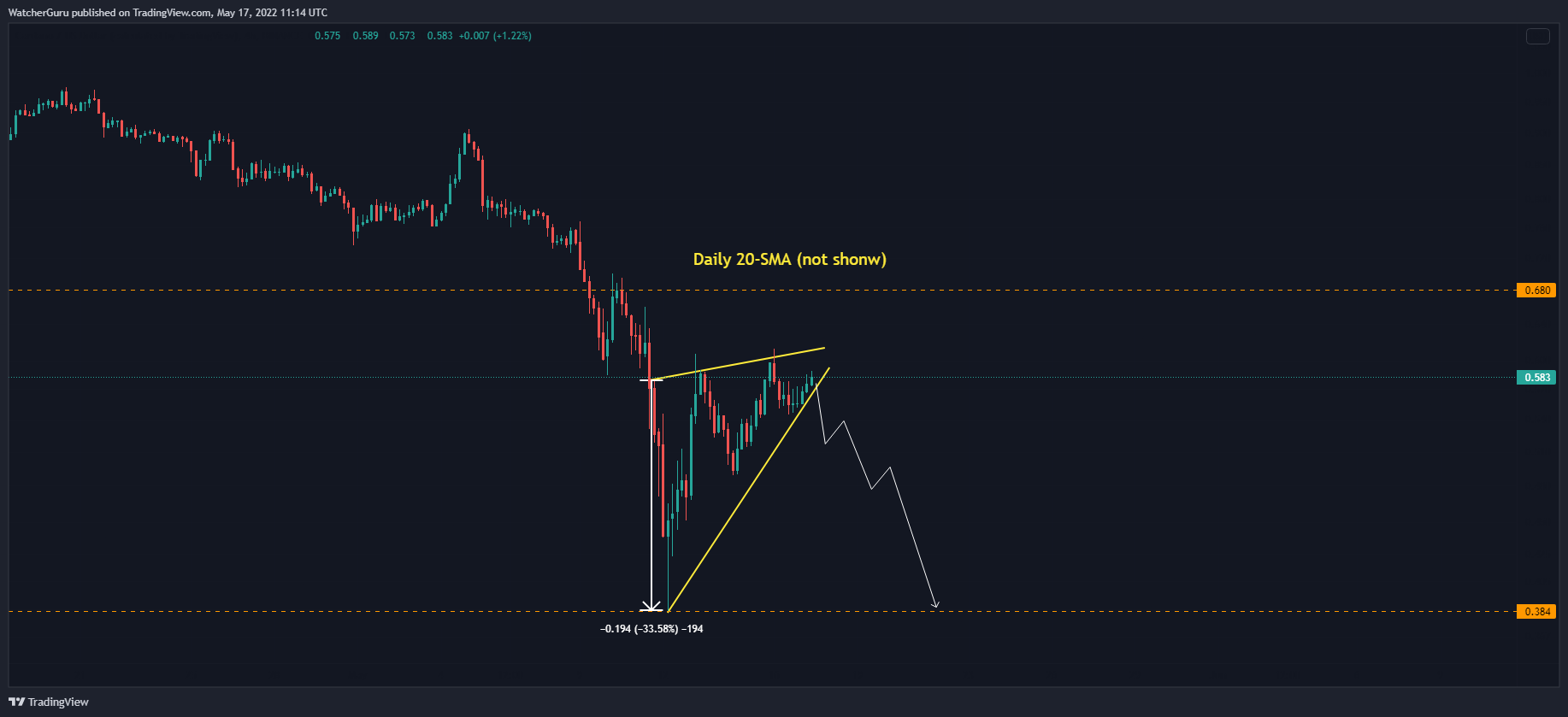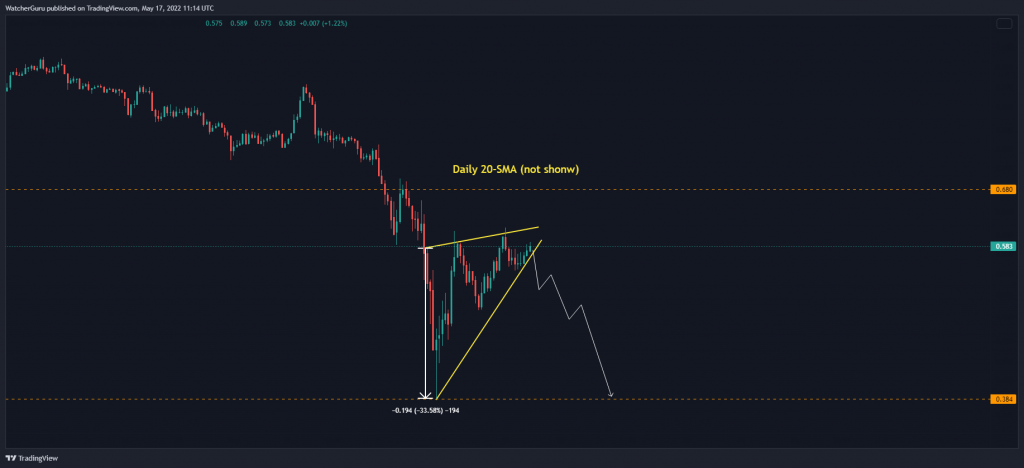 Given that Cardano was trading within a bearish technical pattern and buy pressure was easing, the market was vulnerable to a breakdown. Based on the height of the pattern, ADA was susceptible to a 33% decline below $054. The said correction would drag its price back to $0.38 support and prompt another recovery by bulls.
In the off-chance that Bitcoin breaks above $30K and triggers an altcoin rally, Cardano might be able to flip its weak outlook. However, any gains above the daily 20-SMA around $0.68 (not shown) would be hard to achieve should exchange volumes continue to dwindle.