While Bitcoin [BTC] has been busy eyeing $24K, lesser-known coins were rising up in the charts. Now, the MINA token, a crypto asset has been making the rounds for bagging double digital gains today.
At press time, MINA was trading for $0.84 with a 24.62% surge over the last 24 hours. It should be noted that MINA is currently the best-performing asset in the cryptocurrency market. The altcoin rally from a low of $0.6539 all the way to a high of $0.9176 got the community speculating if its next stop was at $1.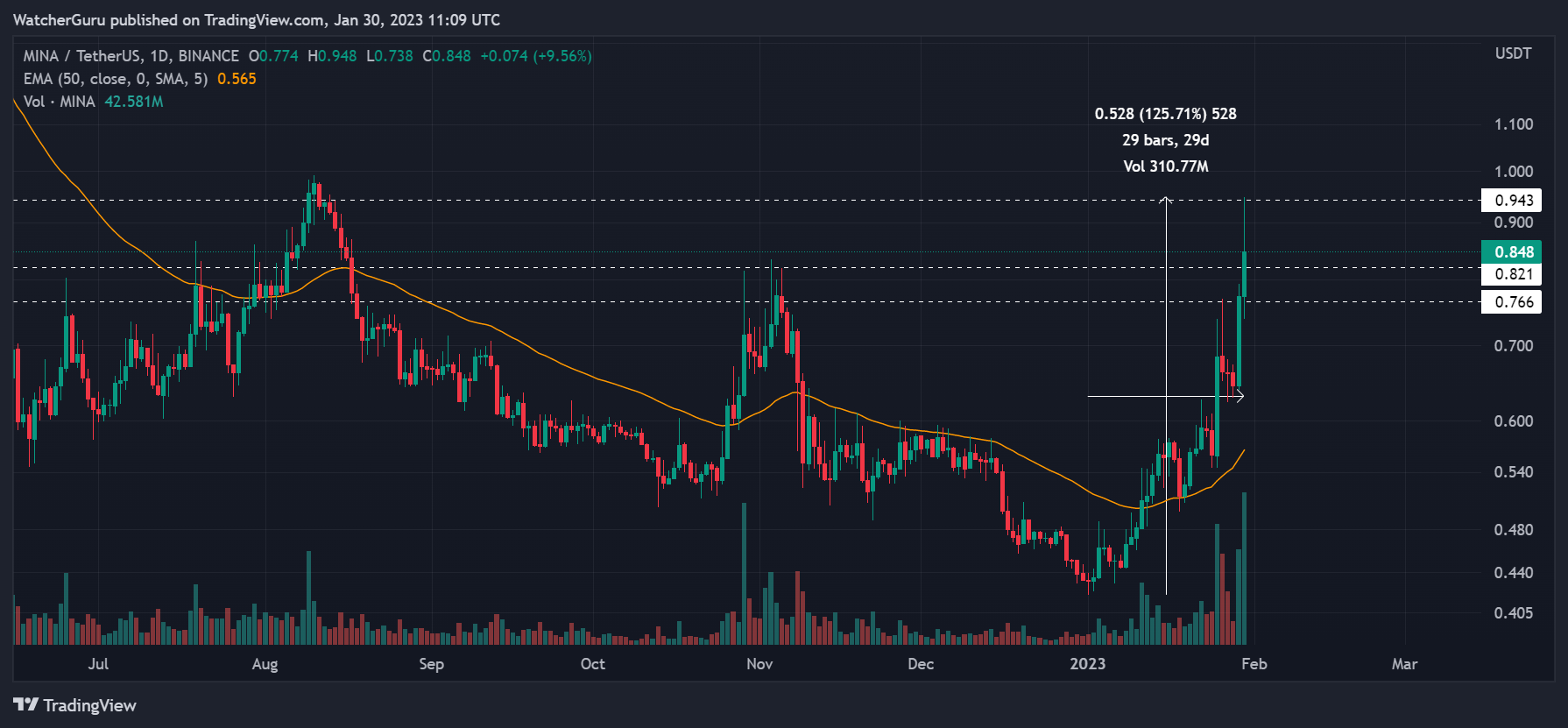 As seen in the above chart, MINA moved past significant resistance levels of $0.766 and $0.821. However, the asset witnessed a slight setback. If this trend persists, MINA could plummet to its immediate support levels of either $0.627 or $0.518. It is important to note that that asset rallied close to 125% since Jan. 1, 2023, and reached a value last observed on August 2022.
The community was optimistic about cryptocurrency and its journey to $1. However, several pointed out that the latest surge was likely limited to the short term.
Similar to the above tweet, several believe that zk tokens have been creating quite a buzz. Deemed to be the future of blockchain scalability and privacy, these tokens were slowly gaining momentum.
MINA Crypto rises in social volume
Word spreads quickly in the cryptocurrency industry. Following its latest rise, MINA soon became the talk of the crypto town. So much so that its social volumes witnessed a massive spike.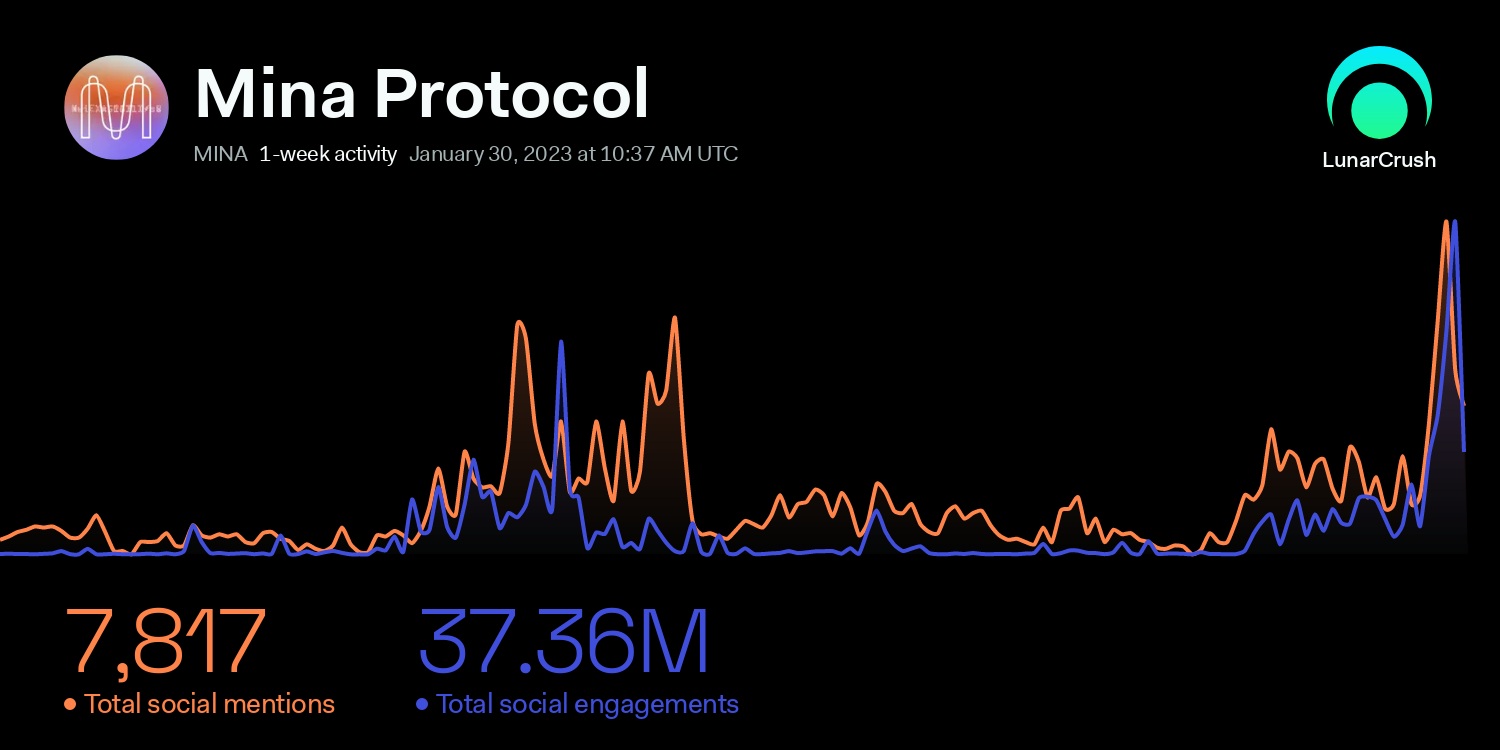 According to LunarCrush, the price of MINA moved at par with the asset's social dominance.