Towards the end of last week, only 9 out of the top 100 cryptos were trading in green. On Monday, however, the tale was completely different. At press time, data from CoinMarketCap revealed that 96 out of the top 100 assets registered gains in the 24-hour timeframe.
The only exceptions were stablecoins, including GUSD, TUSD, DAI, and USDC, which noted negligible drops.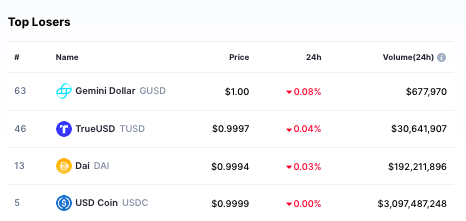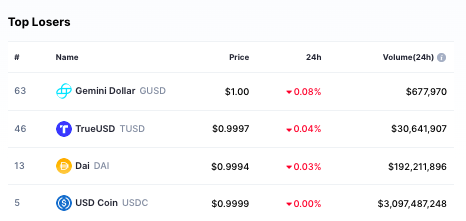 However, the top gainers including Zilliqa, Cardano, and Solana fetched investors double-digit gains capped at around 50%. In fact, Bitcoin and Ethereum also broke their monotonous trend and surged past their hurdles at $17.2k and $1.3k respectively.
Owing to rallies initiated by most top coins, the aggregate value of all cryptos in the market reclaimed the $850 billion threshold. Post noting a 4% rise over the past day, the reading of the same flashed a value of $852.16 billion at press time.
Why Are The Prices Rallying?
Most Altcoins managed to climb above their short, medium, and long-term SMAs and establish new supports on Monday. As shown below, 70% of crypto assets are currently trading above their 20 SMA.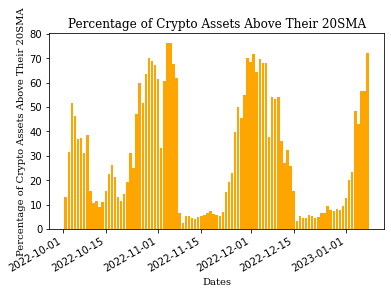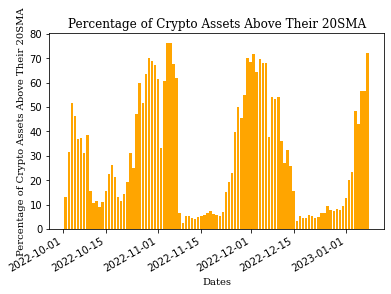 Similarly, close to 30% of them are above their 50 SMA. Such a high proportion of assets trading above the said number was last seen in mid-November 2022. Furthermore, even the number of cryptos priced above their 200 SMA noted a sharp spike to 7% on Monday.
To further add to the cherry on top, the positive sentiment ratio of top Crypto Twitter accounts is also growing. As shown below, most curves have started pointing up north, justifying the same.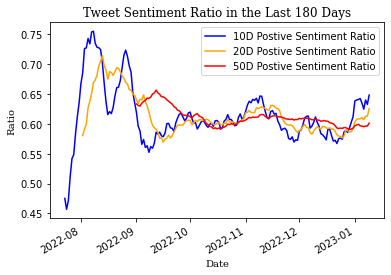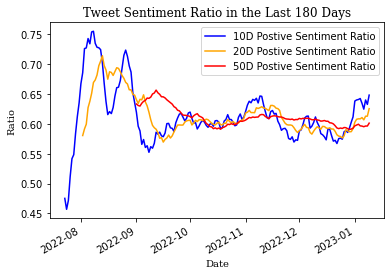 Barring a retracement, analysts like Michaël van de Poppe expect the rally to "continue" throughout this week. In fact, Crypto Tony is also eying the $17.3-$17.5k range as his next target for Bitcoin.
Despite the uptick noted by most coins over the past day, market participants need to exercise caution. On most occasions in the past, trends have reversed whenever euphoria has risen. Additionally, with macro events like Powell's speech and the CPI data release lined up for this week, it'd be advisable to first see how the market reacts before stepping in.
Also Read: Bitcoin: 'Tension' To Likely Build Up By End Of January, Why?