Bitcoin climbed above the $21,000 mark on Monday reaching a YTD high of $21,446 before retracing in price. BTC remained above $20,000 for three consecutive days and could catapult further in the indices. The crypto markets are displaying strength this week as Ethereum and other leading altcoins reached their monthly highs. Another leg up this week could make a handful of tokens break their resistance levels and generate better profits for investors.
Also Read: When is the Best Time to Buy Bitcoin? Wall Street Analysts Explain
Why Are Bitcoin & The Crypto Markets Up Today?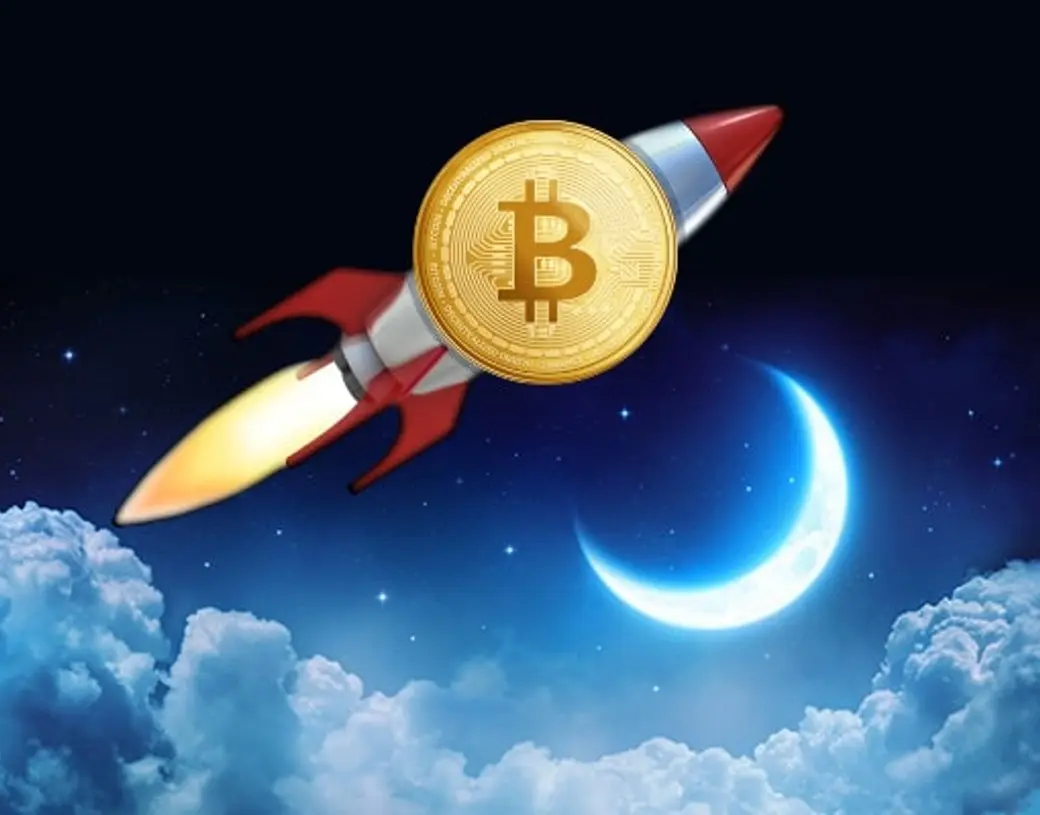 Inflation seems to be cooling down as the latest CPI figures show a fall from 7.1% to 6.5% last month. The development suggests that the Feds could suggest smaller hikes spread over subsequent months. The hawkish and aggressive interest rate hikes of 2022 might come to an end making the Feds remain dovish.
FedWatch Tool has predicted that the Feds could raise 25 BPS instead of 50 BPS during the next meeting in February. The dovish stance made the markets rally and it could shoot up if inflation further dips next month.
The CPI report was accepted by the crypto community and Bitcoin saw an inflow of more than $70 billion last week. The inflows took BTC above the $20,000 mark making the entire crypto markets turn green and attract bullish sentiments. You can read more details about the Bitcoin inflows here.
Also Read: Bitcoin: What to Expect From the Markets In January 2023?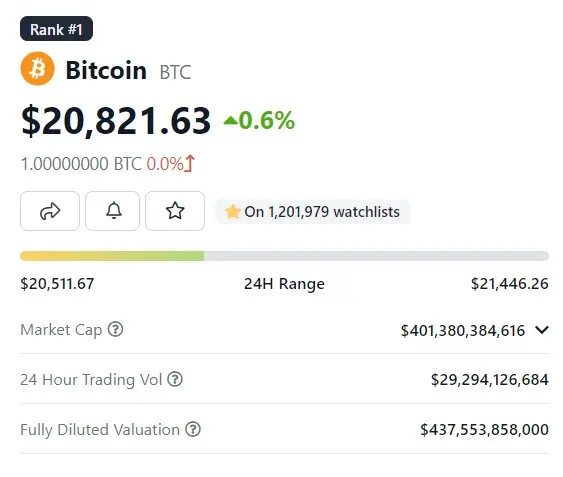 If things go right: Dip in inflation, smaller rate hikes, and a robust job market, Bitcoin and the crypto markets could flourish in Q1 of 2023.
However, Federal Reserve Chief Jerome Powell confirmed the rate hikes would continue until inflation reaches the desired target of 2%. "Despite some promising developments, we have a long way to go in restoring price stability," he said at a press conference.
Also Read: Bitcoin at $20,000 is Full of Roses: Where are the Thorns?
At press time, Bitcoin was trading at $21,068 and is up 0.6% in the 24 hours day trade. BTC is down 69.5% from its all-time high of $69,044, which it reached in November 2021.