With uncertainty looming in the Bitcoin mining industry, Hashrate Index, a prominent mining data firm has highlighted a possible outlook for the ecosystem in 2023. As per the report, the bear market is expected to end soon. However, the start of a "full-scale bull market" could take time. It should be noted that the current bear market has existed for 376 days now. While the market is expected to take some time to recover, the Bitcoin mining industry could further crumble.
Bitcoin's hash rate to take a back seat in 2023
Despite the bearish regime of 2022, the hash rate of Bitcoin managed to thrive. However, 2022 ended on a rather bitter note following subzero temperatures in Texas. Since the region struggled to remain stable amid a power shortage, the mining sector was heavily impacted.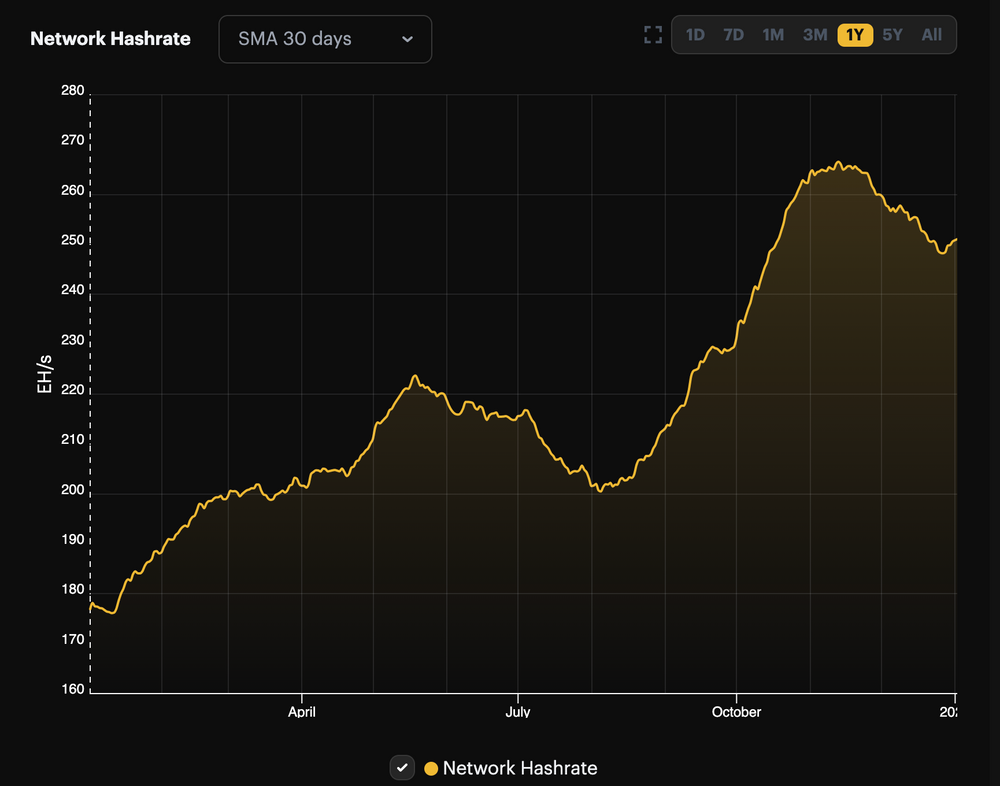 Elaborating on BTC's hash rate over the next couple of months, the report said,
"We will most likely see the hashrate growth slow down in 2023, as the poor mining economics of 2022 didn't incentivize capacity expansion. The hashrate coming online in 2023 will mostly be delayed capacity expansion miners initially planned to add in 2022. This delayed capacity will come online during the first half of 2023. After that, the hashrate will stop growing and perhaps even contract, depending on the bitcoin price."
Similar to the Texas incident, the soaring electricity prices are expected to impact the hash rate in 2023. Due to the low break-even electricity price, even in places where electricity is typically inexpensive, spot prices sometimes vary over the mining break-even value, requiring miners to switch off equipment.
Furthermore, miners are highly motivated to cut expenses since the profit margin for bitcoin mining has shrunk to an extremely low level. Miners will try to keep operating costs as low as possible in 2023. These BTC miners will possibly roll out more "sophisticated" ways of consuming electricity.
This would include switching to newer and more efficient models. In addition to this, mining platforms are likely to lower administrative costs. Additionally, the report noted how "miners will become more sophisticated with risk management in 2023." This means that pertinent strategies which include hedging everything that can be hedged will likely take place.
ASIC mining equipment to get cheaper
Back in December, Bitmain sold out its Antminer HS3 in 27 seconds. This was the result of a 90.5 percent drop in its price over the last year. The price of ASIC in general could plummet even more in 2023.
The report read,
"ASIC prices are low compared to where they were at the peak of 2021 or even at the beginning of 2022. But they're not low enough, and in 2023, they're going to go lower (unless, of course, Bitcoin's price goes on a run to the upside)."
Will Public Bitcoin Miners survive in 2023?
As mentioned earlier, several firms would slash their administrative costs. Public miners will do so by going private or merging with other firms to distribute "administrative costs and leverage economies of scale."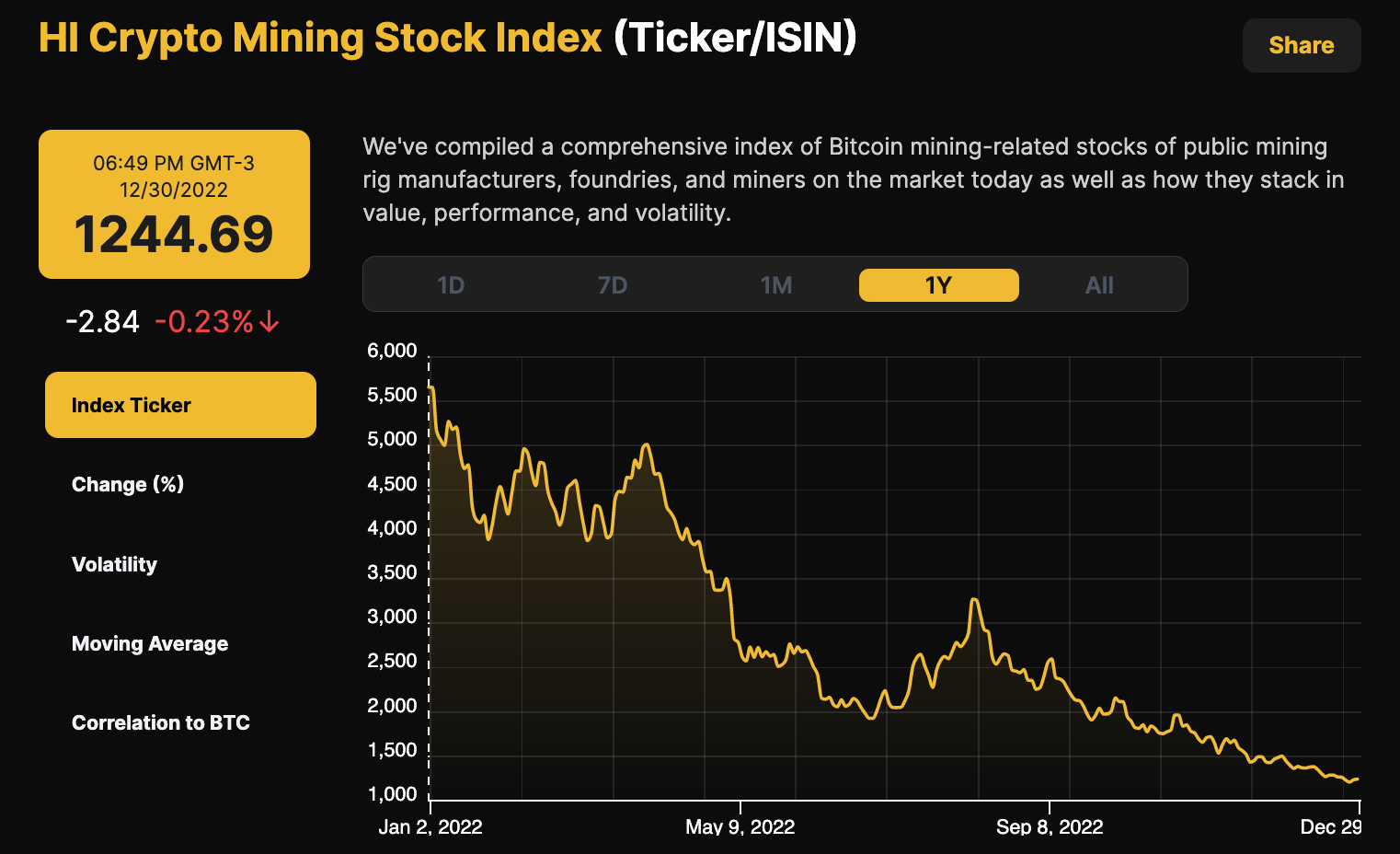 Following the chaotic fall of Core Scientific and others, miners are expected to work on bolstering their balance sheets in 2023. Several firms would reportedly engage in debt restructuring.
Additionally, regulatory pressure on the BTC mining industry could surge. As seen throughout 2022, New York as well as the Canadian provinces imposed moratoriums on BTC mining. Hashrate Index believes that this notion would persist through 2023. The report read,
"On the US federal level, we saw some politicians engaging in saber-rattling against bitcoin miners, but most regulatory attacks happened on the state level. We will likely continue seeing certain US states and Canadian provinces imposing new mining bans. It's unlikely we will see any new regulation on the federal level in the US and Canada in 2023."
While the bear market is certainly a difficult realm to be in, it is expected to bring out "strong Bitcoin miners."