In 2022, the world witnessed the launch of OpenAI's ChatGPT. This artificial intelligence tool became a household with its capabilities. While there are multiple concerns being raised over the past few weeks, it may begin posing trouble to the crypto industry as well.
AI tools like ChatGPT have been experiencing fast-paced advancements. The crypto industry has been expanding at a steady rate over the past decade. In comparison, AI's popularity, especially ChatGPT, has been astronomical since its launch. For context, the application registered 100 million users within just two months of its existence. Additionally, several believe that even after existing for so long, many fail to explain the true value of crypto.
As mentioned earlier, the crypto industry witnessed massive price hikes over the last few years. Almost every firm across the globe wanted to either explore the market or include crypto into their system. But now, the focus is shifting towards AI projects as venture capitalists were clearly more inclined to them.
Hype alone isn't driving the attention to AI, the large-scale use cases that cater to a wider range audience is what gives the tech an upper hand. Mysten Labs co-founder and CEO, Evan Cheng elaborated on the same and said,
"Multidisciplinary venture capitalists are increasingly turning their attention to artificial intelligence investments, driven by the technology's proven value to consumers. In crypto, the industry has been building products for crypto people."
AI doesn't need crypto to thrive?
Furthermore, crypto's journey from the sidelines to the front stage prompted several to roll out their very own digital asset. As of March 2023, there are a total of 22,904 different kinds of cryptocurrencies.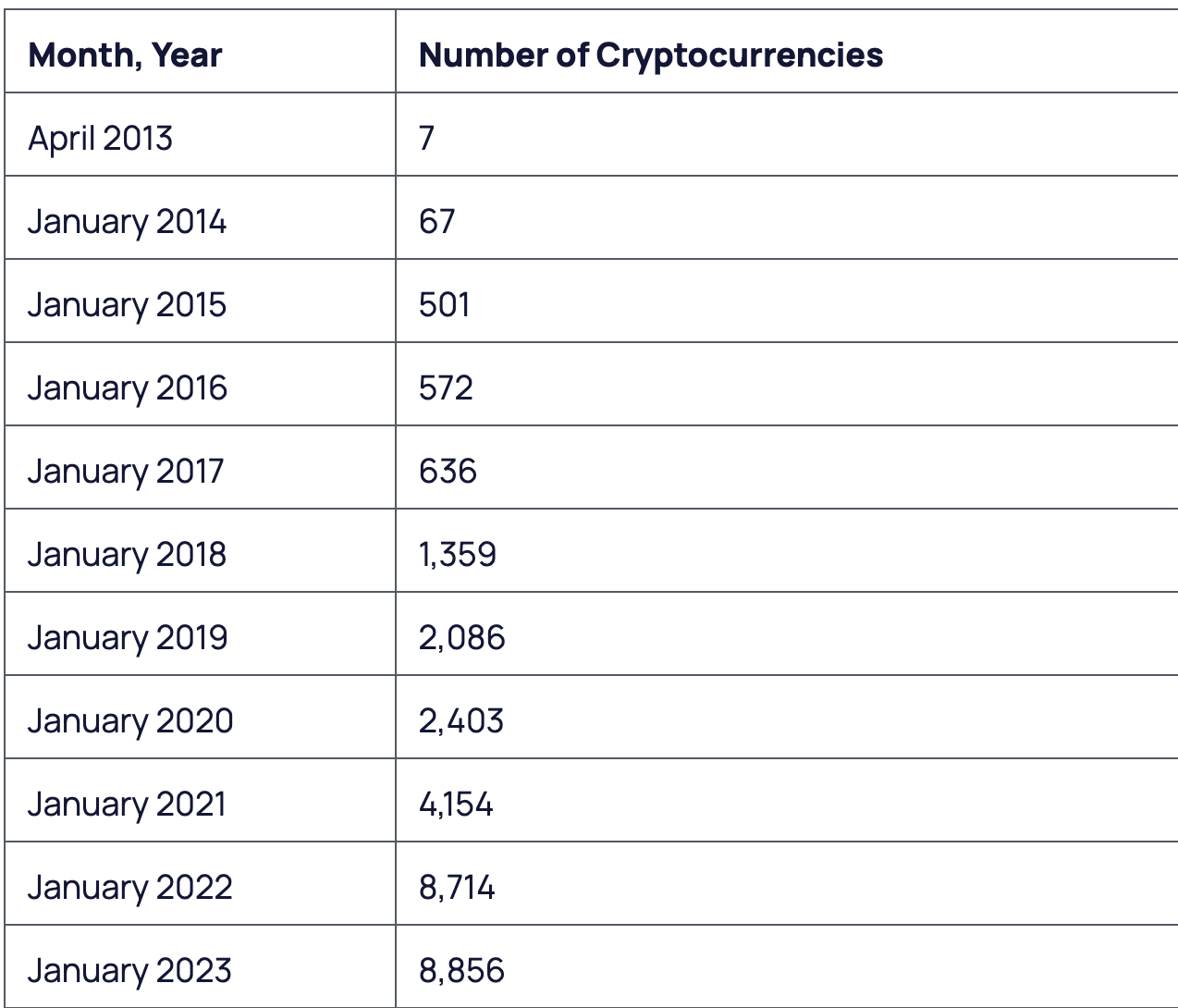 The above chart pictures the total number of assets listed on CoinMarketCap over the years. As seen, digital assets have only seen an increase since inception. It looks like the need to roll out an asset in order to become more popular or make profits is no longer in trend. The community pointed out how AI doesn't need crypto to thrive.
What gives crypto the upper hand?
The crypto industry has been under the regulatory purview of governments across the globe. However, now the limelight is on AI. For instance, ChatGPT has been banned in Italy. The development of the tool even pushed tech experts to sign a six-month moratorium on the same. Stringent regulatory oversight can by all means hinder the growth of the tech.
Lastly, crypto is certainly a more seasoned industry than AI. Therefore, it could take some time for the stockholders of AI projects to reap profits. While both of these industries are relatively new, AI is still in its nascency compared to crypto. AI, however, could witness more hurdles than crypto as it is said to threaten humankind.