Burns have become a significant element within the Shiba Inu [SHIB] ecosystem. Many individuals have placed their hopes on token burns as a means to propel SHIB to greater heights, yet increasing the number of tokens that are burned can indeed be a challenging endeavor. A 50% reduction in Shiba Inu's token supply would have a significant influence on its price. Following the principles of supply and demand, a decrease in supply while demand remains constant or increases generally leads to a higher price.
In the scenario of Shiba Inu, a 50% supply burn would slash the total circulating supply from 589 trillion tokens to 294.5 trillion tokens. Assuming that demand for SHIB remains steady, this implies that the value of each SHIB token would need to double in order to sustain the same market capitalization.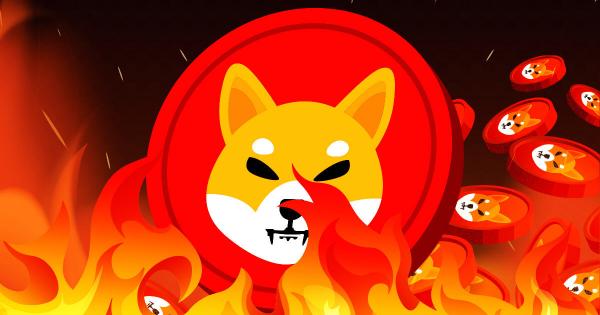 It's important to recognize, though, that the constancy of demand for SHIB is not guaranteed. If the supply burn is effective and the price of SHIB starts to climb, this might generate heightened interest among investors. This would potentially push the price of SHIB even higher.
Conversely, the opposite is also plausible. If the supply burn doesn't produce the desired outcome and the price of SHIB remains stagnant or declines. This could lead to reduced interest in the token as investors lose confidence in the project. Such a situation may result in a further drop in the price of SHIB.
In summary, the precise impact of a 50% supply burn on the price of Shiba Inu is hard to predict with certainty. However, it is clear that this move has the potential to reshape the token's value. This is contingent on various factors such as market demand, investor sentiment, and project performance.
Also Read: Shiba Inu Price Prediction (SHIB): Mid-October 2023
Shiba Inu's current burn status
So far, a cumulative sum of 410,661,075,248,480 SHIB tokens has been subjected to burning. Over the past 24 hours, approximately 4,661,062 SHIB tokens have been transferred to inactive wallets. The ongoing burn rate is currently at -92%. It was anticipated that SHIB's burn rate would increase after the introduction of Shibarium. However, despite the implementation of this layer-2 protocol, SHIB's burn rate appears to be encountering difficulties.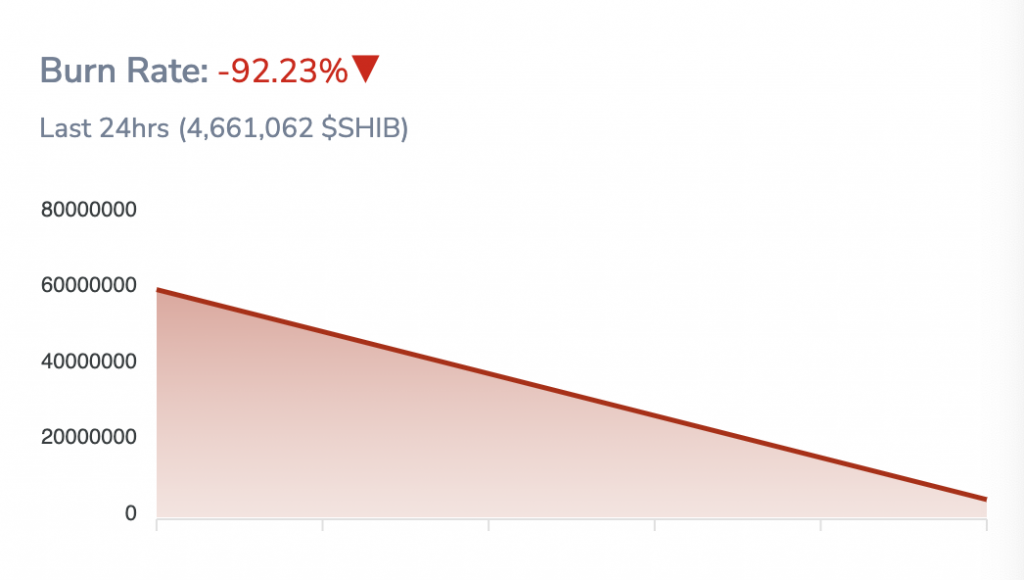 Also Read: Shiba Inu's Dining Experience Supported by Shibarium: Mark Your Calendar
At press time, SHIB was trading at $0.000007018 with a 1.36% daily drop. To reach $0.01 from its current price of $0.000007018, Shiba Inu would require an approximate surge of 1,421,460.18%.