The downfall of algorithmic stablecoin TerraClassicUSD or USTC disrupted the entire crypto ecosystem. The dramatic failure of the Do Kwon-led network brought about immense loss to many investors. While Kwon was busy building a whole new network, regulators from across the globe decided to take a deeper look into stablecoins. Singapore has been one of the countries taking a keen interest in evaluating these assets.
The topic of stablecoin has been widely discussed at government meetings. Now, a member of Singapore's parliament asked questions to the region's financial watchdog Monetary Authority of Singapore [MAS] pertaining to stablecoin regulation. Noting, how the existing laws govern Know Your Customer [KYC] and Anti-Money Laundering [AML], the regulator hoped to roll out stablecoin-centric regulations.
Tharman Shanmugaratnam, the Senior Minister and Minister in charge of MAS said,
"MAS is assessing the merits of a regulatory regime tailored to the specific characteristics and risks of stablecoins, such as regulating the reserve requirements and the stability of the peg, and will consult the public in the coming months."
Furthermore, an array of governments like Japan, the UK, the US, and several others have been looking into stablecoin regulations. However, Singapore seemed to be involving the public before formulating guidelines governing stablecoins.
This undoubtedly is great for the ecosystem. With the public giving its take on stablecoins, regulations could be eased out. However, there might be one problem.
Over 44K unique USTC addresses continue to exist
Right after Kwon, abandoned the project, a multitude of individuals veered into the Terra Classic network. While some loaded up on Luna Classic [LUNC] a few others pocketed USTC. At press time, the holder count of USTC had surged to a high of 44,252.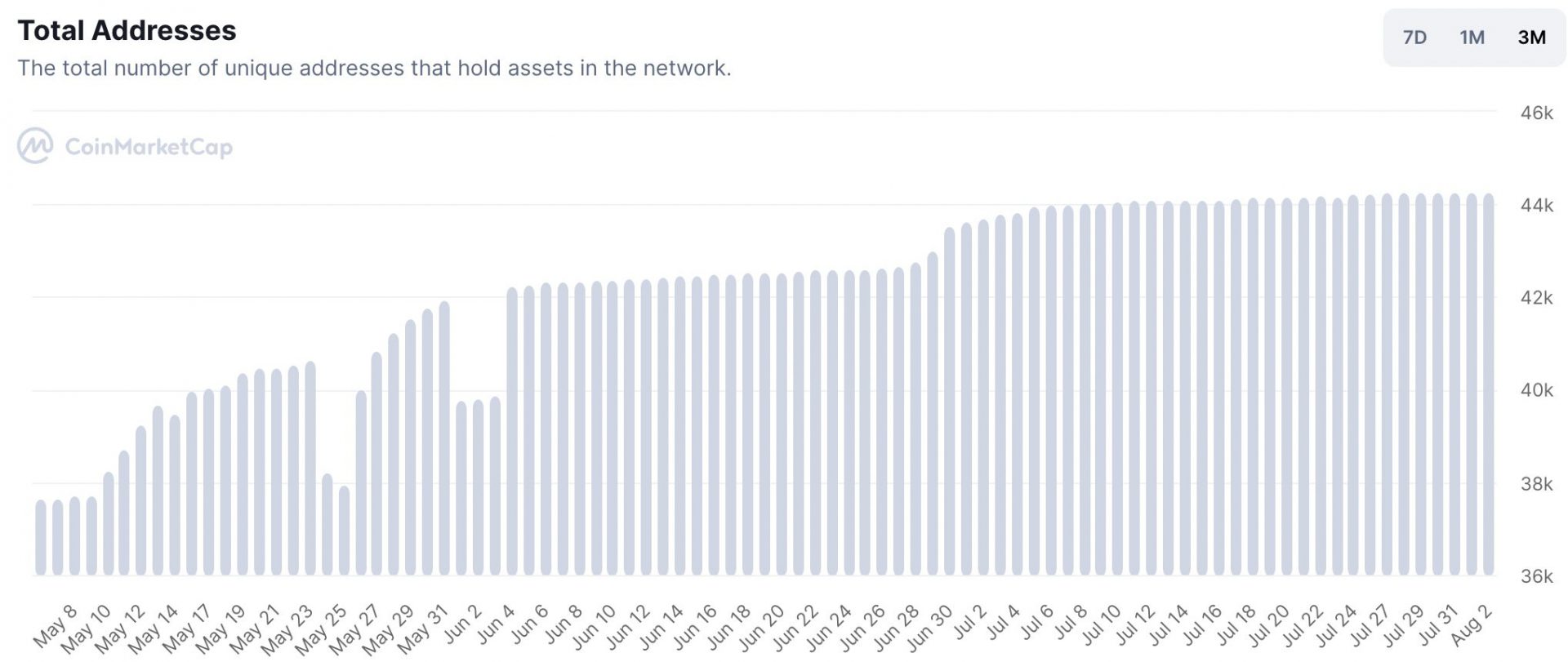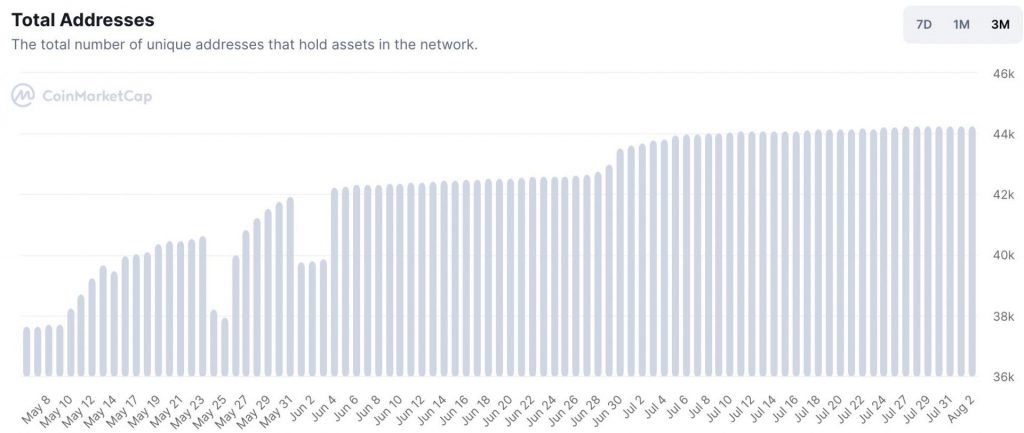 Despite this increased holder count, the stablecoin remains far from its $1 peg. At press time, the asset was trading for $0.0337 with a 7 percent daily drop.
Nevertheless, stablecoin has risen 444.56 percent from its all-time low of $0.0062. Now the common anticipation is that USTC might increase further in the charts when the market undergoes a reversal. Hence, it can be speculated that public opinion on stablecoin regulations for the likes of USTC could be biased.
The rise in active addresses indicates that profitability is still on the back of the mind of these holders. It is fair to assume that all these holders might not be a part of Singapore but considering losses in the Asian markets were highest during the Terra-fiasco, a majority of them might be involved.
The voice of retail investors for crypto and stablecoin regulation is a positive development. However, decisions should not be made solely on their opinion as they might lack the understanding of long-term development and functionality. A panel of experts with involve engineers, investors, economists, etc, could be one way forward as the foundational base remains to have a wide view of the industry.