Bitcoin's price has been consolidating around the $20k benchmark of late. However, like most other cryptos, it has been down by 14% over the past month. The forked version—Bitcoin Cash—has been treading on a similar path; however, its fluctuations have been even more profound. In the same monthly window, BCH is down by 18%.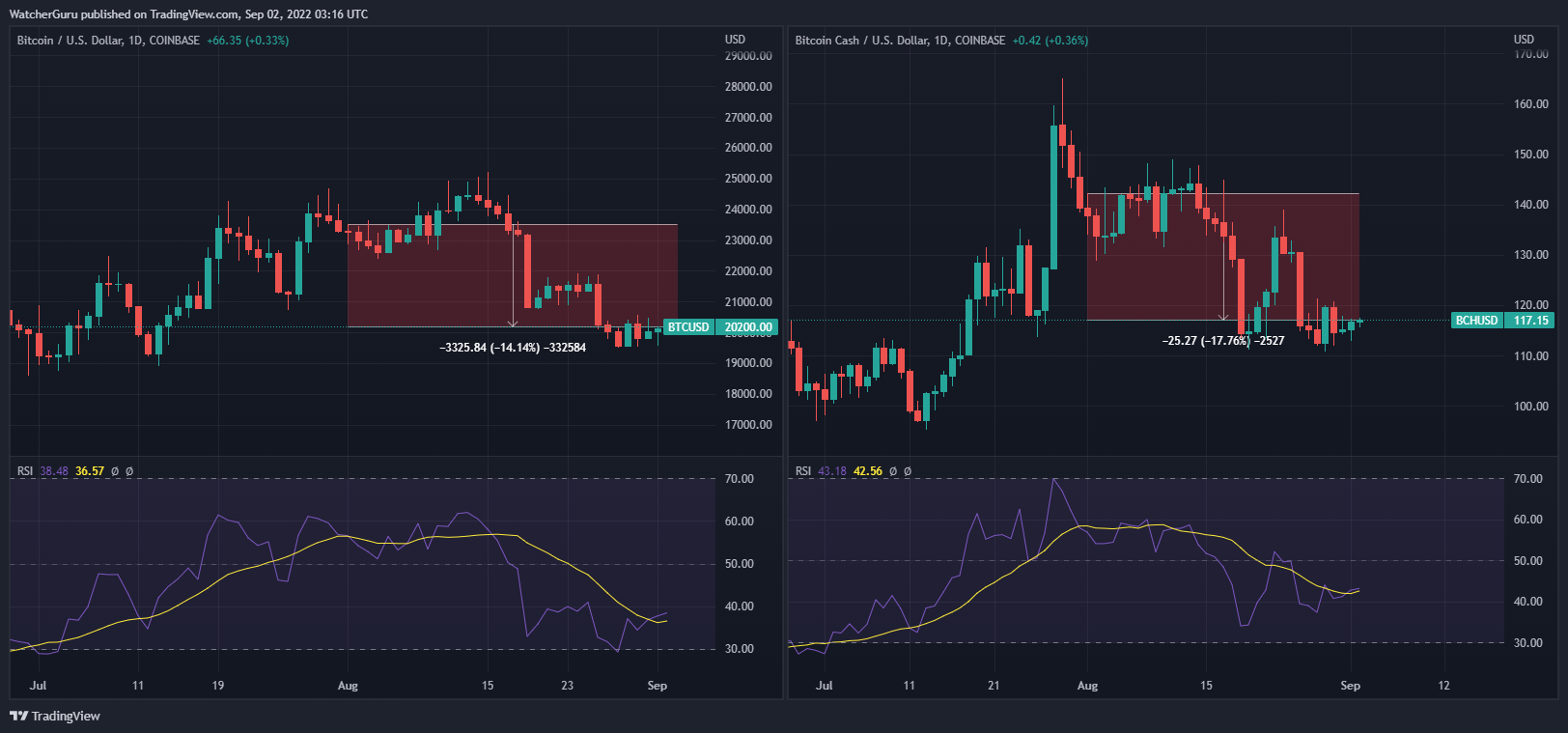 Alongside the price drop, it should be noted that the network activity of Bitcoin Cash has taken a hit of late. The total amount collected in fees by the protocol has shrunk. Last week, the number hovered around 91.8 million BCH, but now, it is down to 41.41 million BCH, bringing to light the decrease in user participation.

Change in Bitcoin Cash's ownership dynamics
Like Bitcoin, even Bitcoin Cash has been amassing whale traction of late. Per WhaleStats, the said coin has been on the radar of the top 100 BSC whales. Whales usually accumulate tokens en-masse during dips and relish gains when the prices rise.
So, at this stage, it can be speculated that prominent players anticipate BCH's price to rise in the coming days. The same seems likely because around the time of Ethereum's Merge [mid-September], the entire market is expected to rally, at least briefly.
Alongside concerning ownership, an interesting trend has emerged. The number of HODLers and cruisers has risen over the past month [4% and 1%, respectively], while the number of traders has dropped [15.3%]. So, with the rise in the mid and long-term participants, BCH's price can be expected to stabilize briefly.
It should be noted that the coin's correlation with Bitcoin has further inclined of late, suggesting that the prices of the said assets would be even more close-knit going forward. So, as long as the number revolves around highs, Bitcoin will get to call the shots, even for Bitcoin Cash.