The Writers Guild of America [WGA] has been embroiled in a significant disagreement with Hollywood studios, resulting in a strike by numerous writers over the past five months. Nevertheless, this conflict is expected to end today. The writers have confirmed their intention to return to work in line with the newly agreed-upon contract terms. Notably, artificial intelligence [AI] has been a focal point of contention throughout the duration of the strike.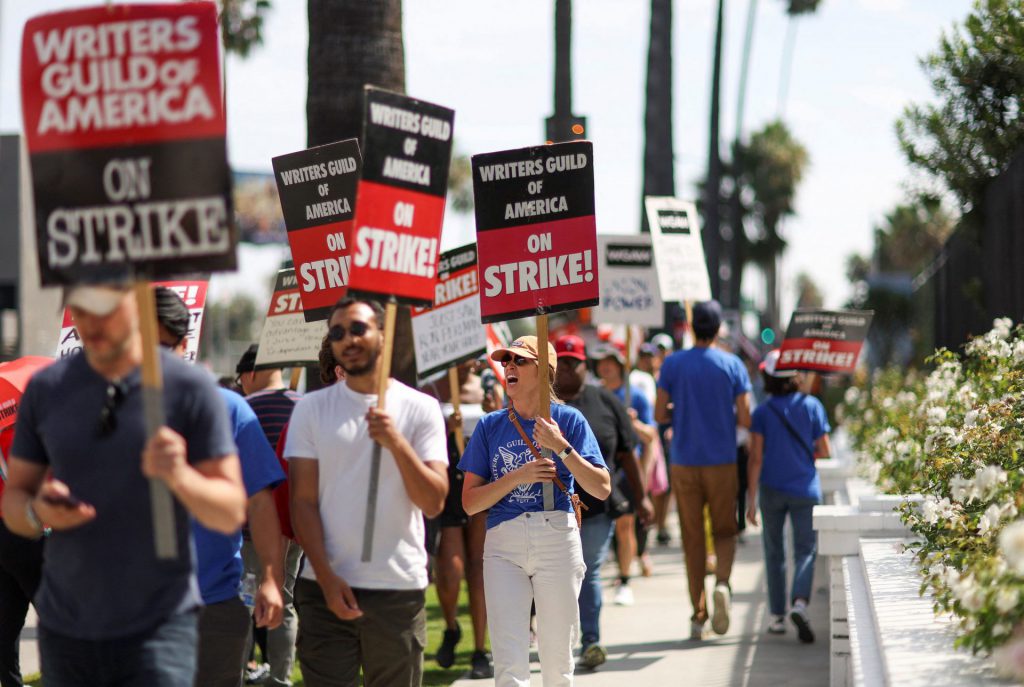 The recently proposed three-year agreement concludes one of the longest strikes in the guild's history. This was right after the extended negotiation sessions held over the weekend between the WGA and the Alliance of Motion Picture and Television Producers [AMPTP]. It's important to note that the WGA's 11,500 members must still officially approve and ratify this agreement.
The negotiations revolved around the control of AI in the field of film and TV writing. The WGA aimed to establish stringent restrictions on scripts generated by AI. However, the studios were inclined toward having greater flexibility to explore the potential of this emerging technology. Although text-based generative AI tools, like ChatGPT, presently have creative limitations, writers voiced apprehension that studios might try to utilize these rapidly growing tools as a means to bypass compensating union members. Comedy writer Adam Conover previously said,
"I'm not worried about the technology. I'm worried about the companies using technology, that is not in fact very good, to undermine our working conditions."
Also Read: OpenAI Nearing $1 Billion in Revenue Following ChatGPT Success
So how can writers use AI?
According to the agreement, AI is prohibited from being employed to either compose or revise scripts, and any content developed by AI is not to be considered source material. This acts as an aid and ensures that writers do not lose writing credits to AI-generated content. However, at the individual level, writers have the option to use AI tools if they wish to do so.
But this is not the case for companies. They are not allowed to impose the use of specific AI tools on writers during their work on a production. Furthermore, studios are required to inform writers if they are provided with any AI-generated materials to incorporate into their work. The deal read,
"A writer can choose to use AI when performing writing services if the company consents and provided that the writer follows applicable company policies, but the company can't require the writer to use AI software (e.g. ChatGPT) when performing writing services."
In addition, improved residual payments, mandatory minimum staffing in writers' rooms, and other provisions aimed at supporting screenwriters' livelihoods are also part of the latest agreement.