XRP has been on a downward trajectory since July. The popular crypto saw a big spike after a U.S. court ruled that it was not a security in the SEC vs. Ripple lawsuit. However, the rally proved shortlived, as the asset has almost lost all the gains it made after the verdict. It has fallen by 17.7% over the previous week and by 30.2% in the monthly charts.
XRP continues on its descending channel, briefly breaking below when the market went through a massive correction on Aug. 17. The token currently has support at around $0.42 and resistance at around $0.55. The Fibonacci Retracement points to XRP hitting somewhere around its resistance of $0.55 before making any positive or negative moves. A bullish recovery and candle close above 0.618 Fib might allow XRP to break above the descending channel pattern. A confirmed bullish sign will likely be followed by resistance at $0.66.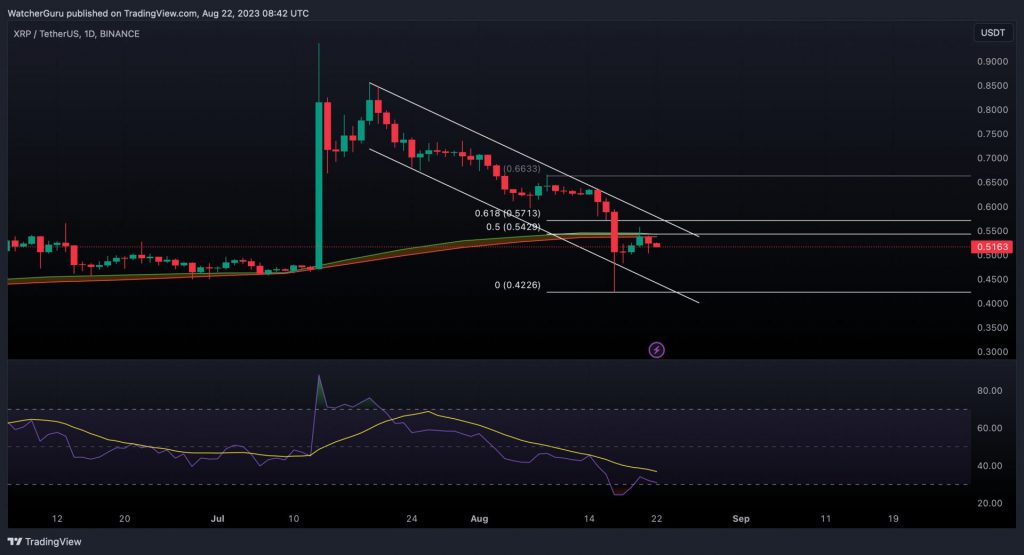 Also Read: SEC Moves To Appeal Ripple XRP Case Ruling
However, the RSI (Relative Strength Index) on the daily chart is currently at 36, heading towards "oversold" territory. Moreover, MACD (Moving Average Convergence Divergence) also points to bears being in control.

Will XRP turn bullish soon?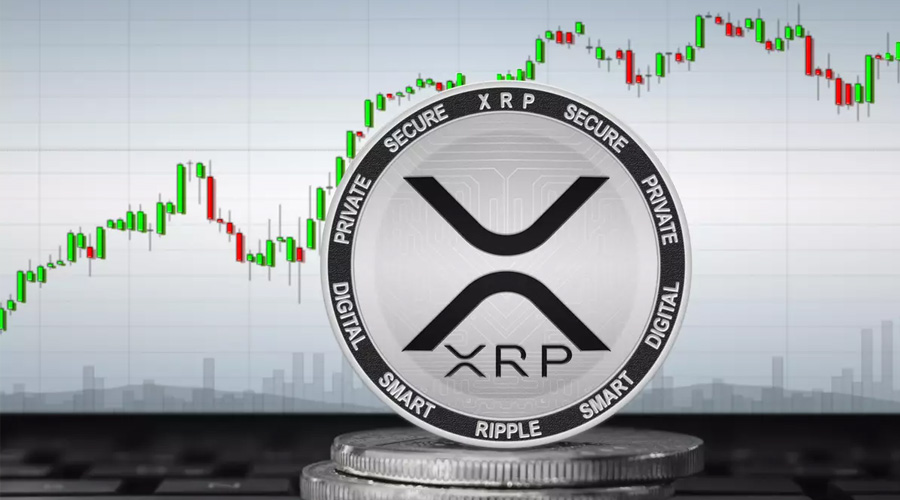 The larger crypto market is in a slump, with Bitcoin (BTC) falling 11.4% in the weekly charts. Since the beginning of the year, BTC has constantly registered higher highs and lower lows. However, if the original crypto falls below its previous low of $24k, things could get messier for the larger crypto market.
Also Read: XRP Struggles But Community Predicts '28,250% Pump'
Despite the recent correction, XRP is still up by 50% from the beginning of the year, close behind BTC's 57% growth in the same time frame. Moreover, the fifth-largest crypto is witnessing a bullish development in terms of its MACD in the 4-hour chart. However, the MACD is still in negative territory and hence does not have a lot of strength.

By the look of things, it is unlikely that XRP will turn bullish anytime soon unless BTC can turn things around for itself. The token would need to close above its resistance of $0.55 if it is to change its current narrative. However, there is a chance that the token may test this level before continuing to fall further down.