XRP was eyeing big redemption as the bulls were settling down in its market. The bullish sentiment spread across the crypto-verse not only pushed the price of the altcoin but also its market cap. With immense support from the bulls, will XRP finally make it past $1?
2021 was a rather difficult year for both XRP as well as Ripple. As the firm battled it out with the Securities and Exchange Commission [SEC] of the United States, the altcoin bled. Fearing repercussions, an array of crypto exchanges ousted the altcoin. This slightly impacted the price of the cryptocurrency and took a major hit on its market cap.
Just into the second month of 2022, XRP was seen getting its act together. After Shiba Inu [SHIB], XRP was the only top crypto that bagged significant gains. Over the last couple of days, the altcoin soared by over 36% creating maximum fervor. At press time, the coin was up 8% as its price stood at $0.836.
Furthermore, on-chain analytics platform, Santiment pointed out that the current XRP active addresses mirrored that of the levels witnessed about three months ago. Back in November, the altcoin manage to surge way over $1.
This further led to speculations of the asset navigating its way back to $1.
Additionally, XRP overtook its counterpart, Cardano [ADA] as its market cap rose to $40.2 billion. Currently, XRP sits as the sixth-largest cryptocurrency while ADA has taken over the seventh position with a market cap of $39 billion.
Liquidity of XRP/MXN corridor on Bitso inches closer to its ATH
Price and market cap weren't the only two fundamentals that witnessed a surge. The liquidity index of XRP/MXN on Bitso recorded a significant increase. Its all-time high was 5,248,190 while its current index was at 5,246,640.
Liquidity Index Bot took to Twitter and revealed this movement.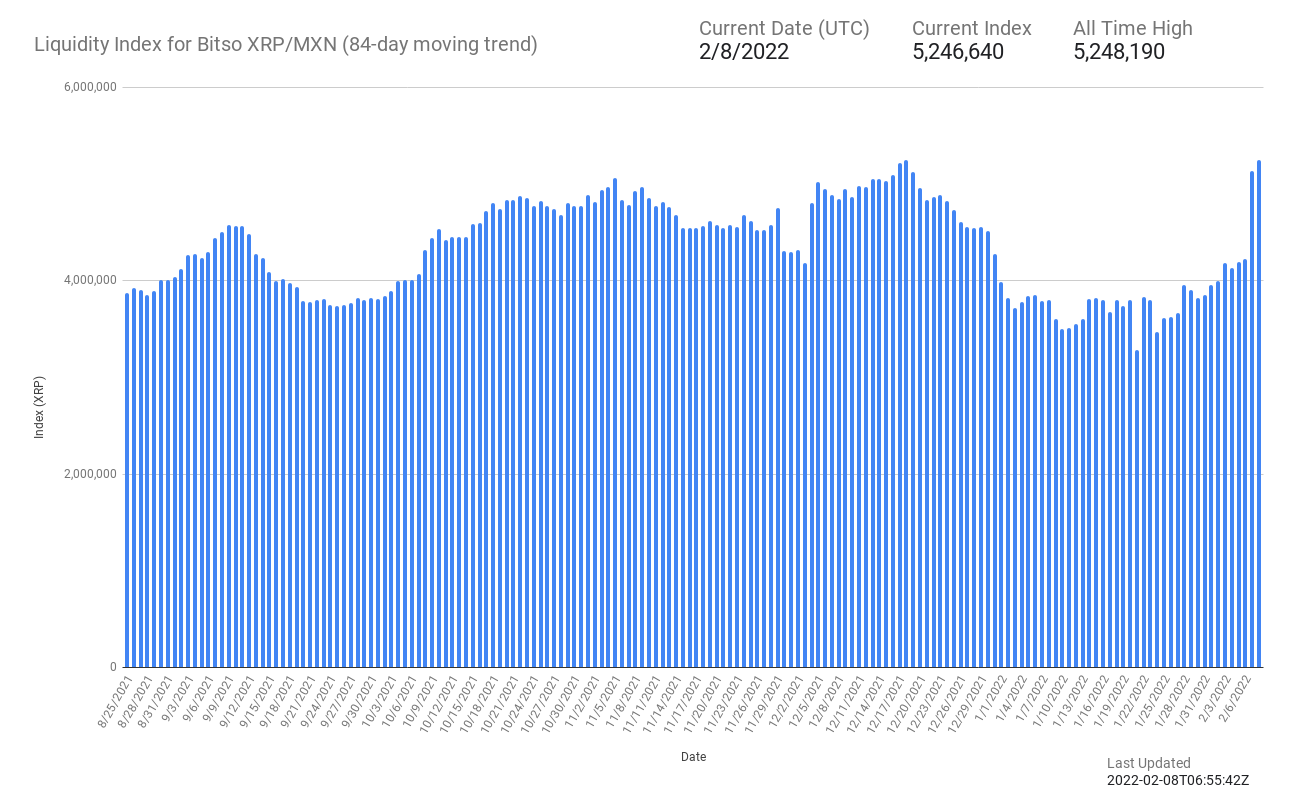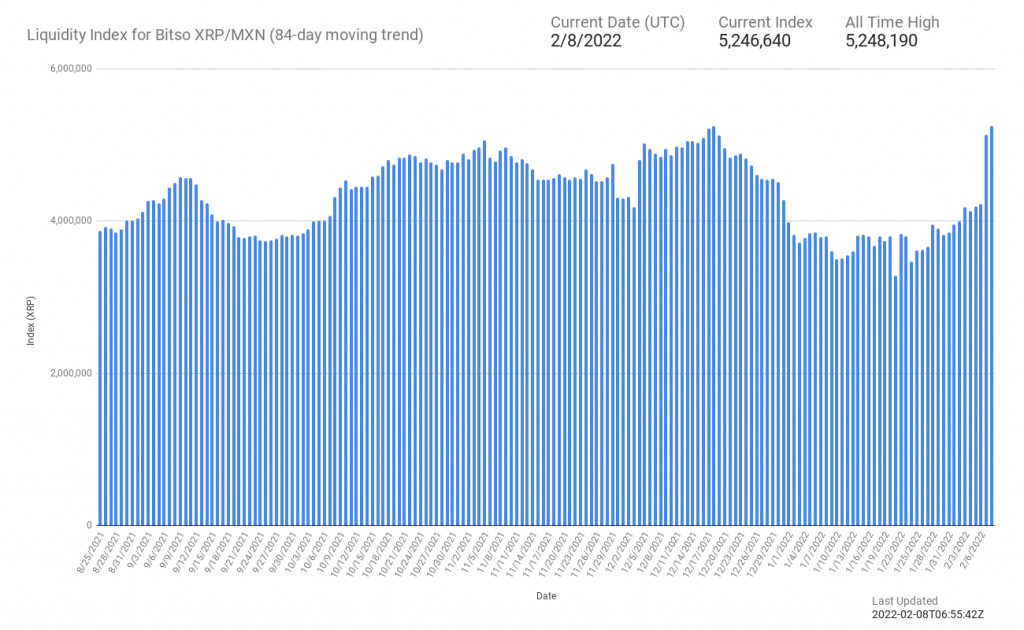 XRP was moving forward and the latest rise in an array of arenas was proof of the same.