Ripple's native token XRP is now the most traded altcoin of 2023 and its rally was fueled by the recent win against the SEC. In a historic ruling, Judge Analisa Torres said that XRP is not a security, and the move has been seen as a win for the overall cryptocurrency markets. The victory has rekindled interest in the markets ushering in a new era without the purview of the SEC. XRP skyrocketed nearly 75% after the judgment and is attracting bullish sentiments in the indices.
Also Read: Twitter's X To Become Half of the World's Financial System: Elon Musk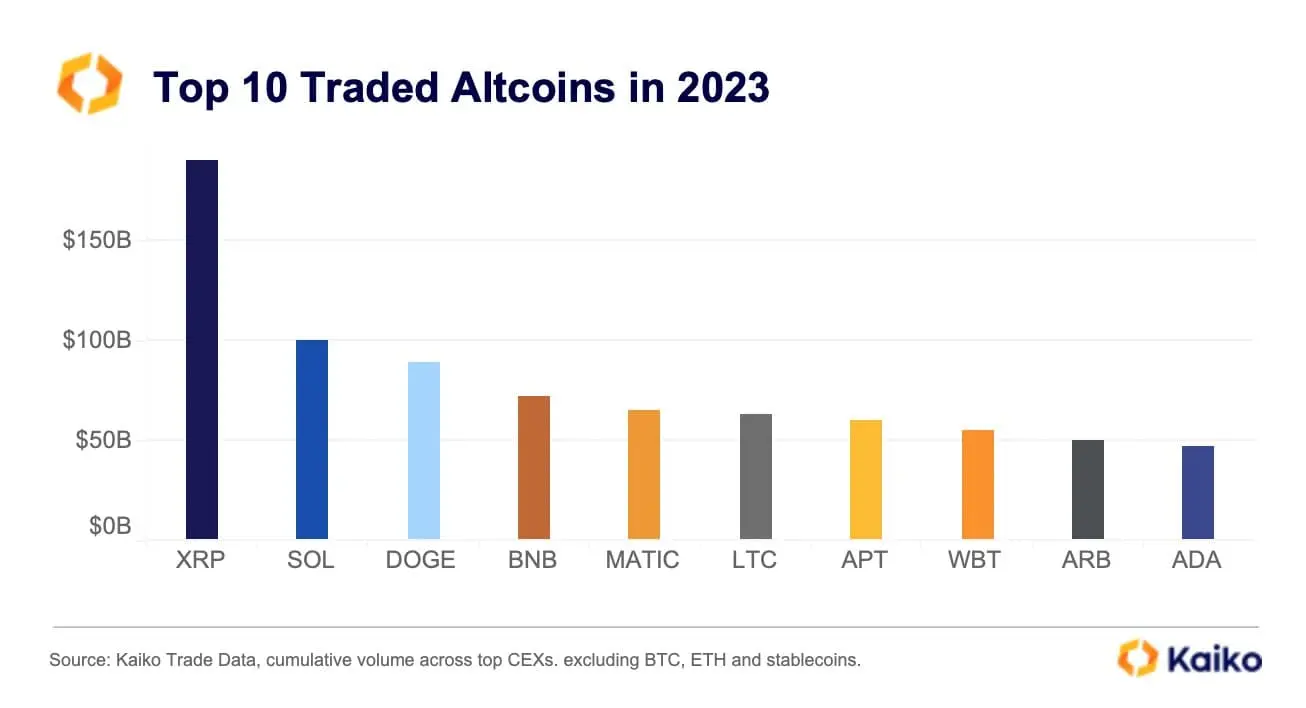 XRP is looking to climb above the $1 mark and investors believe its price could move further, as it's now free from all legal bindings. Several predictions estimate that its price could hit $5 in the coming months. However, cryptocurrency experts analyzed the prospects of XRP hitting $5 and weighed their opinions.
Ripple: Will XRP Hit $5 in 2023?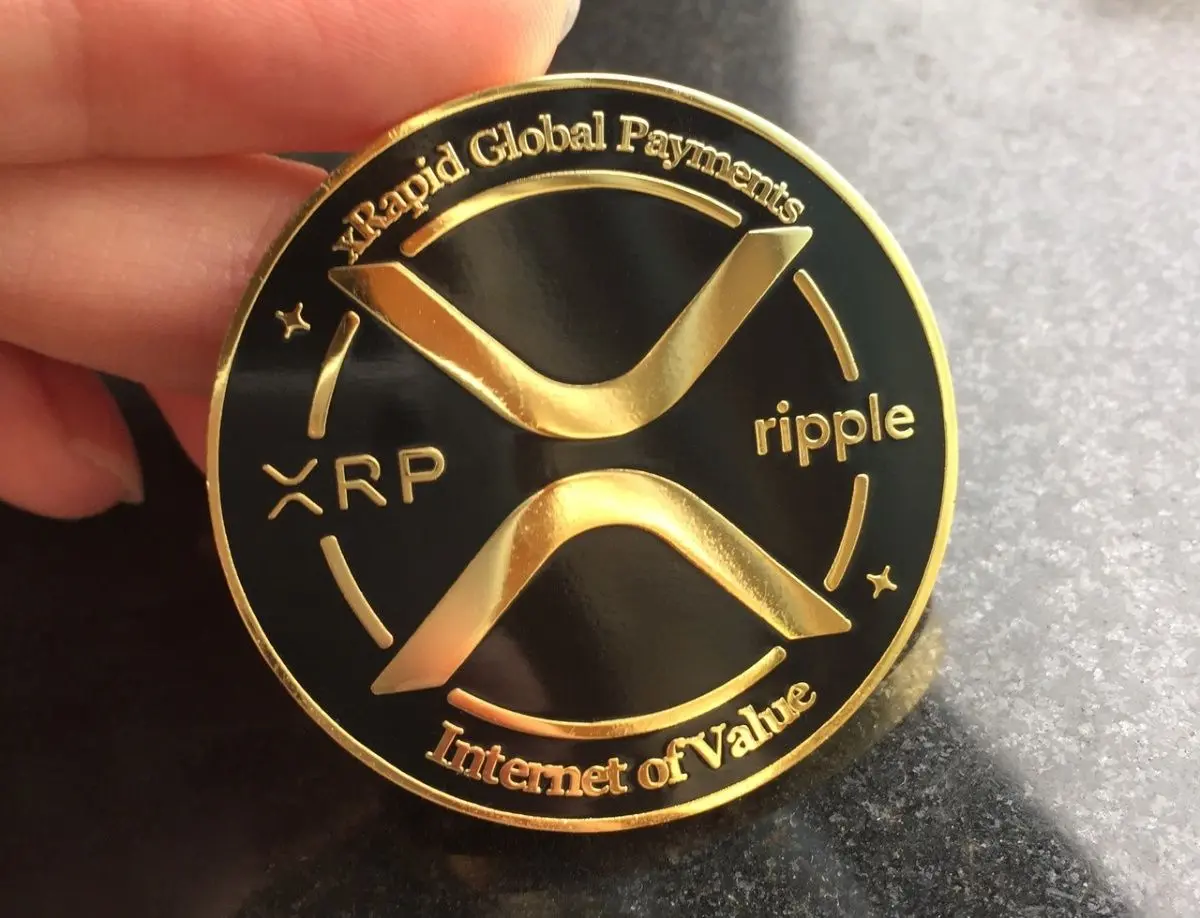 Jake Hill, CEO of loan consolidation firm Debt Hammer said that XRP touching $5 remains to be a long shot. Ripple's native token is currently hovering around the $0.70 mark and needs to spike 900% to reach the target. Hill predicted that XRP has a slim chance of hitting $5 as the markets are not in favor of a rally.
Also Read: Shiba Inu: When Will SHIB Climb Above Its All-Time High of $0.00008616?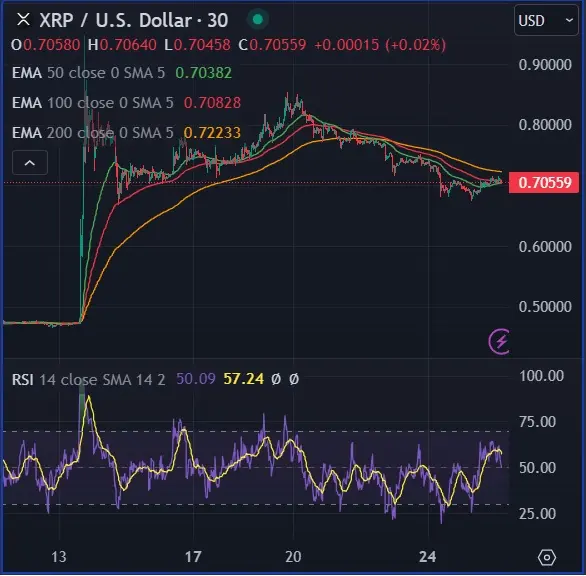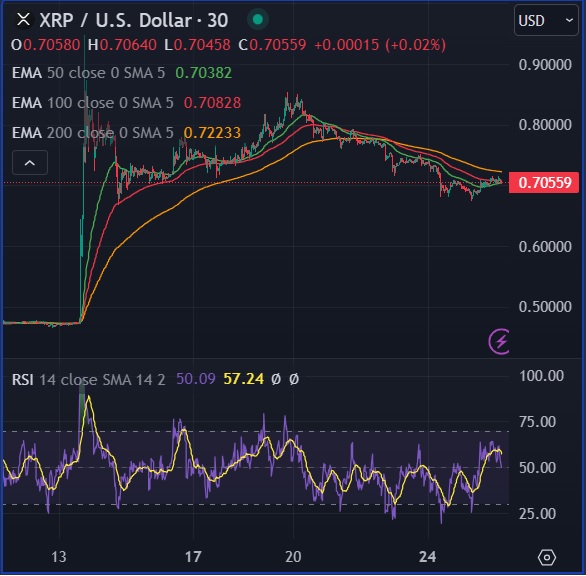 According to Hill, XRP could rally and climb above the $5 mark only if the circumstances are right. "This courtroom decision is a win for the cryptocurrency world. It's not an automatic ticket to $5 prices for XRP," he said.
The analyst added, "This would represent a roughly 900% surge, which is a tall order for any asset. However, XRP is the only cryptocurrency to surpass the market cap of Ethereum (ETH) and is known for periodic rallies. These factors could easily push XRP into the $5 and beyond range in the right circumstances."
Also Read: BRICS: Warren Buffet Predicts the Future of the U.S. Dollar
At press time, Ripple's native token was trading at $0.70 and is up 2.1% in the 24-hours day trade. It is down nearly 80% from its all-time high of $3.40, which it reached in January 2018.