Shiba Inu reached its all-time high of $0.00008616 on Oct. 28, 2021, after spiking 1,000% the same month. SHIB was the talk of the town back then with new and first-time investors pouring their money into the token. However, things didn't go as planned as Shiba Inu began trading backward than forward thereon. Its been nearly 21 months since SHIB is trying to reclaim its ATH but failed in all its attempts.
Also Read: With $1,000, How Much Money Can You Make If Shiba Inu Reclaims Its ATH?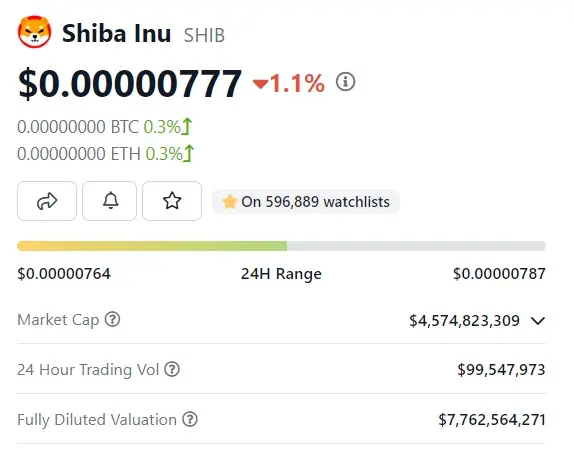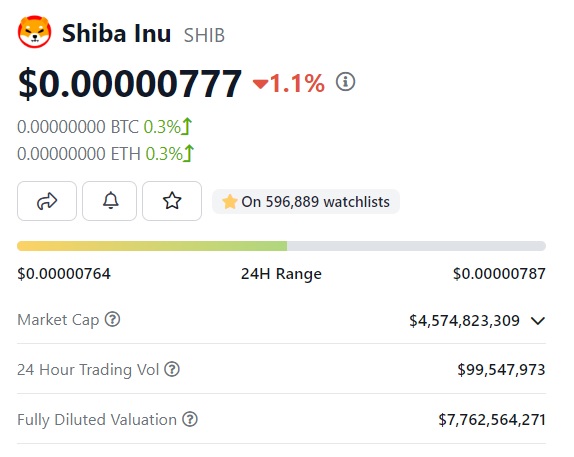 So when will SHIB climb above its ATH and trade with new highs in the charts? In this article, we will highlight when Shiba Inu could reclaim its all-time high in the coming years.
When Will Shiba Inu Reclaims Its All-Time High?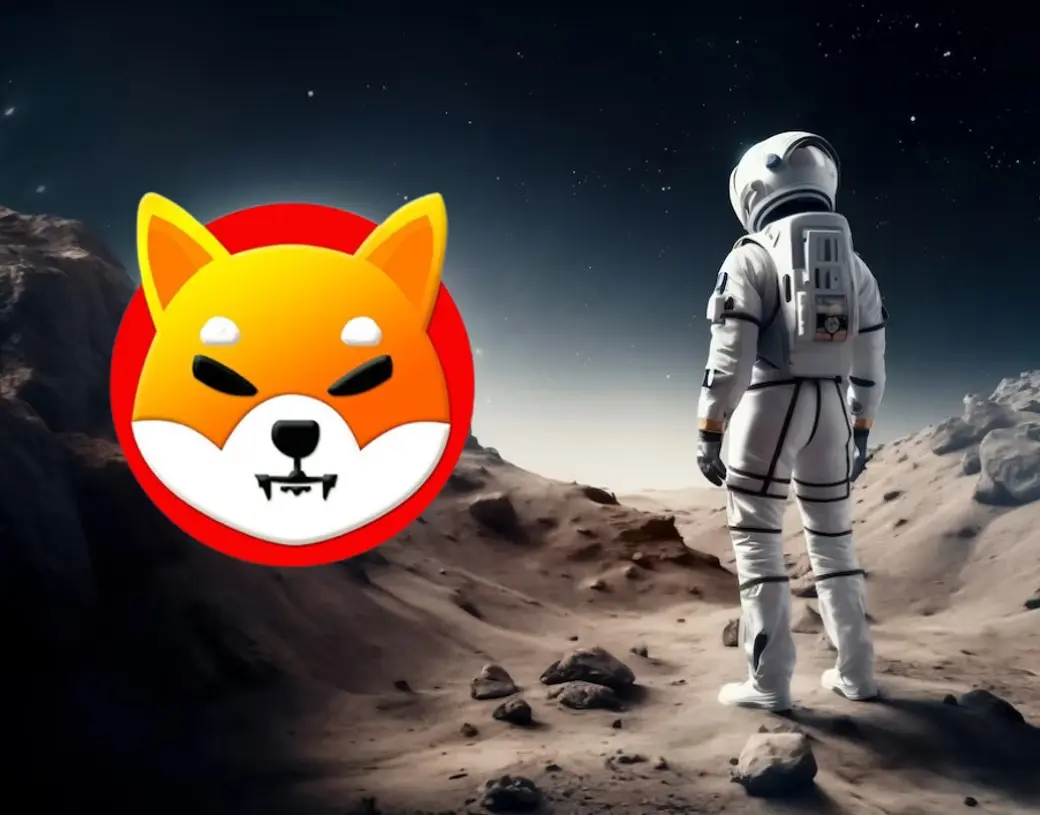 Leading on-chain metrics and price prediction firm Changelly predicted that Shiba Inu could reclaim its all-time high of $0.00008616 only in 2029. According to the forecast, SHIB could reach a maximum high of $0.000096 in 2019, that's nearly six years from today. The price estimate also forecasted that SHIB could trade with three zeroes in the charts beginning in 2030. The prediction claimed that Shiba Inu could reach a maximum high of $0.0001437 in 2030.
Also Read: Shiba Inu to 50 Cents? Here's What Must Happen For SHIB To Reach $0.50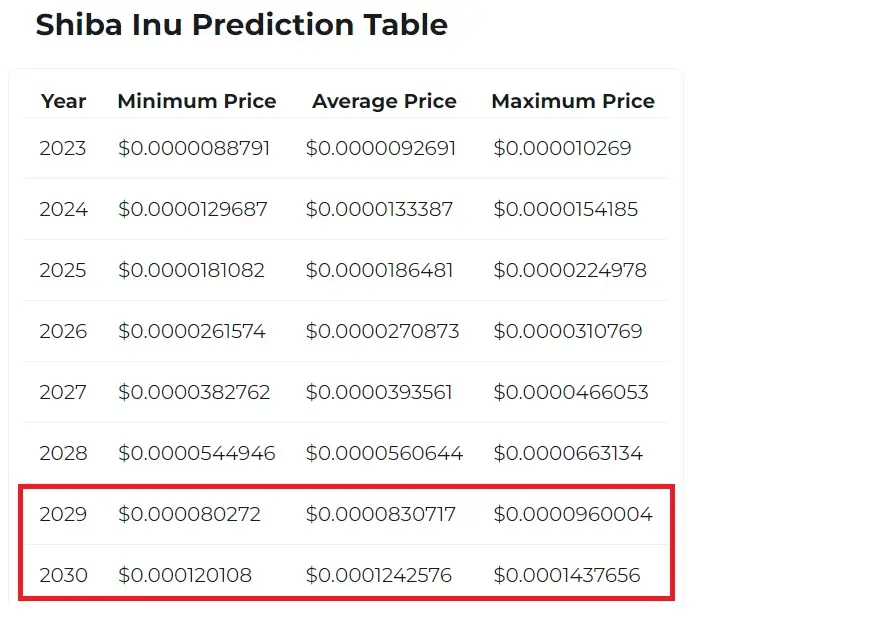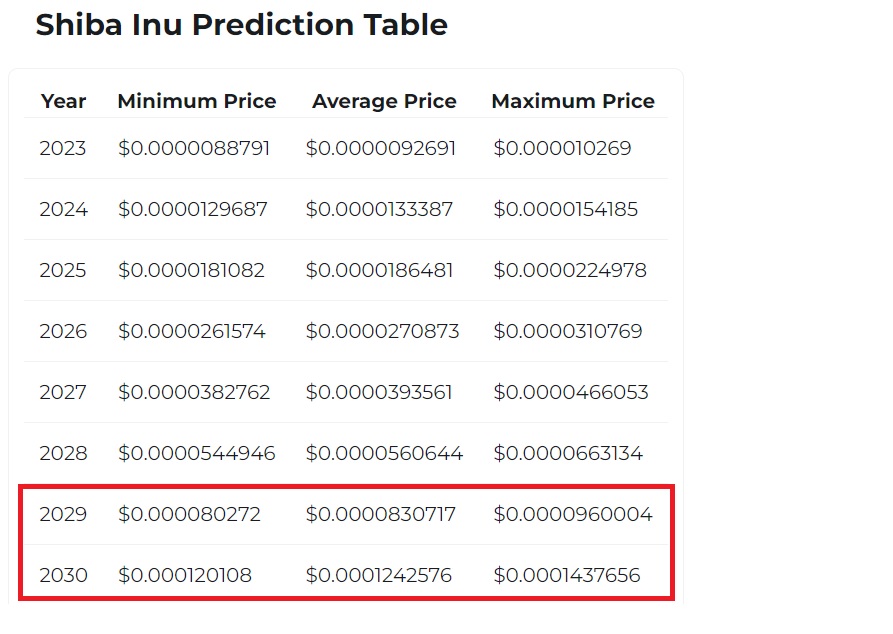 That's an uptick and returns on investment (ROI) of approximately 1,800%. Therefore, an investment of $1,000 today when SHIB is at $0.00000777 could turn to $19,000, if the prediction turns out to be true. No price prediction from leading firms claimed that SHIB could reach the $0.01 mark anytime in this decade.
Also Read: Can an Investment of $1,000 Turn to $1 Million After Shibarium Release?
Nonetheless. there is no guarantee that Shiba Inu will breach its ATH by the end of the decade. The cryptocurrency markets are highly volatile and could swing both ways making investors to suffer losses.
The Shibarium release might not spike SHIB's price if the markets remain in the bearish territory. Read here to know when the Shibarium layer-2 solution could release.