Shiba Inu reached an all-time high of $0.00008616 in October 2021 after spiking more than 1,000% in the same month. SHIB has been on a downward spiral since then after touching its ATH. It's been 21 months and Shiba Inu is unable to reclaim its previous glory in terms of ATH. However, a handful of investors believe that the dog-themed token could climb above its ATH after Shibarium is released.
Also Read: Shiba Inu to 50 Cents? Here's What Must Happen For SHIB To Reach $0.50
In this article, we will highlight how much money could you make with an investment of $1,000 today if Shiba Inu reclaims its ATH.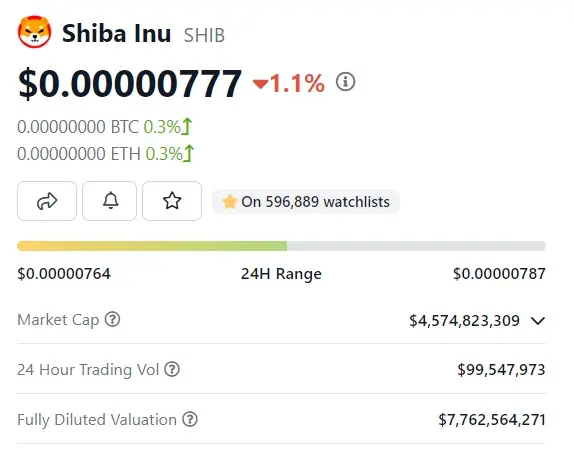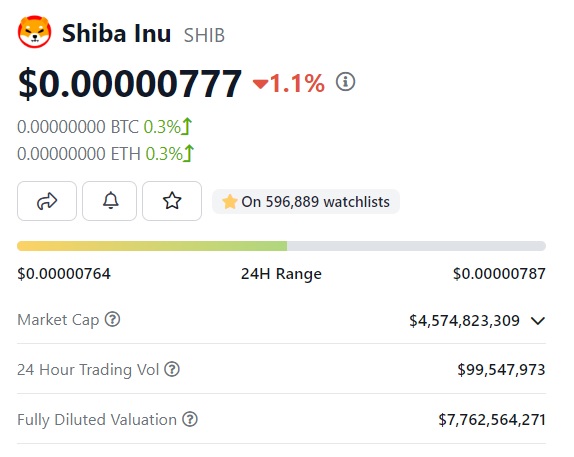 Shiba Inu: With $1,000 Investment, How Much Money Can You Make If SHIB Reclaims Its ATH?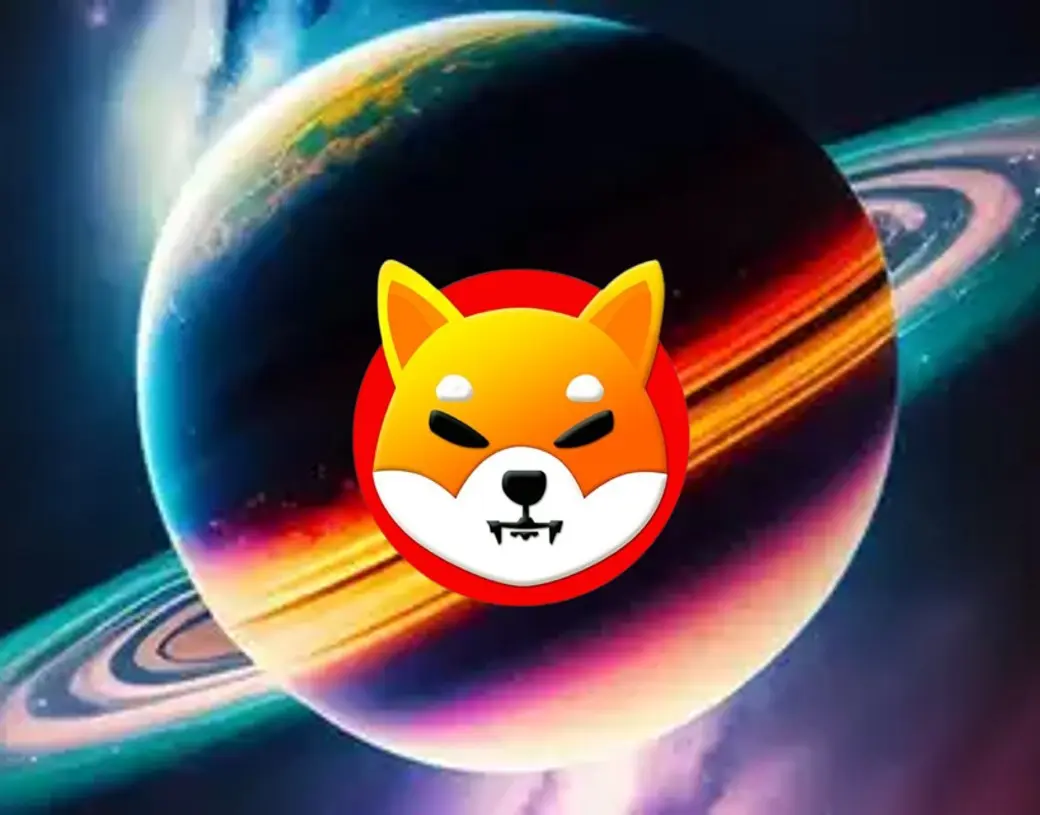 Shiba Inu is currently trading at $0.000007 levels and it is looking to delete its fifth 'zero' in the indices. Nonetheless, knocking out a 'zero' remains to be challenging as not much is happening in its ecosystem at the moment. Considering that Shibarium's release might make its price rally and reclaim its ATH, SHIB needs to spike 1,130% to get above the $0.00008616 mark.
Also Read: Can an Investment of $1,000 Turn to $1 Million After Shibarium Release?
An investment of $1,000 today when SHIB is at $0.000007 levels could make investors accumulate 125 million tokens. If Shiba Inu climbs above its ATH someday, the $1,000 invested today could balloon to $10,800.
That's an uptick and returns on investment (ROI) of approximately 1,130%. The returns could be decent enough but are not life-changing, as early SHIB investors enjoyed during its initial days.
Also Read: A $2,000 Investment in SHIB Could Have Fetched $1 Billion
Nonetheless. there is no guarantee that Shiba Inu will breach its ATH anytime soon. The cryptocurrency markets are highly volatile and could swing both ways making investors to suffer losses. The Shibarium release might not spike SHIB's price if the markets remain in the bearish territory. Read here to know when the Shibarium layer-2 solution could release.