The entire cryptocurrency market was in a slump. Bitcoin [BTC] was seen dipping by 3% and almost all the assets followed suit. Binance Coin [BNB] witnessed a 5.25% plummet. This was courtesy of the allegations around Binance by the U.S. Commodity Futures Trading Commission [CFTC]. One particular asset, XRP, was defying this notion.
At press time, XRP was trading for $0.4824 with a 3.24% daily surge. The asset has risen to a high of $0.4905 from a low of $0.4573 over the past week. It should be noted that the daily trading volume of the asset increased by 113%.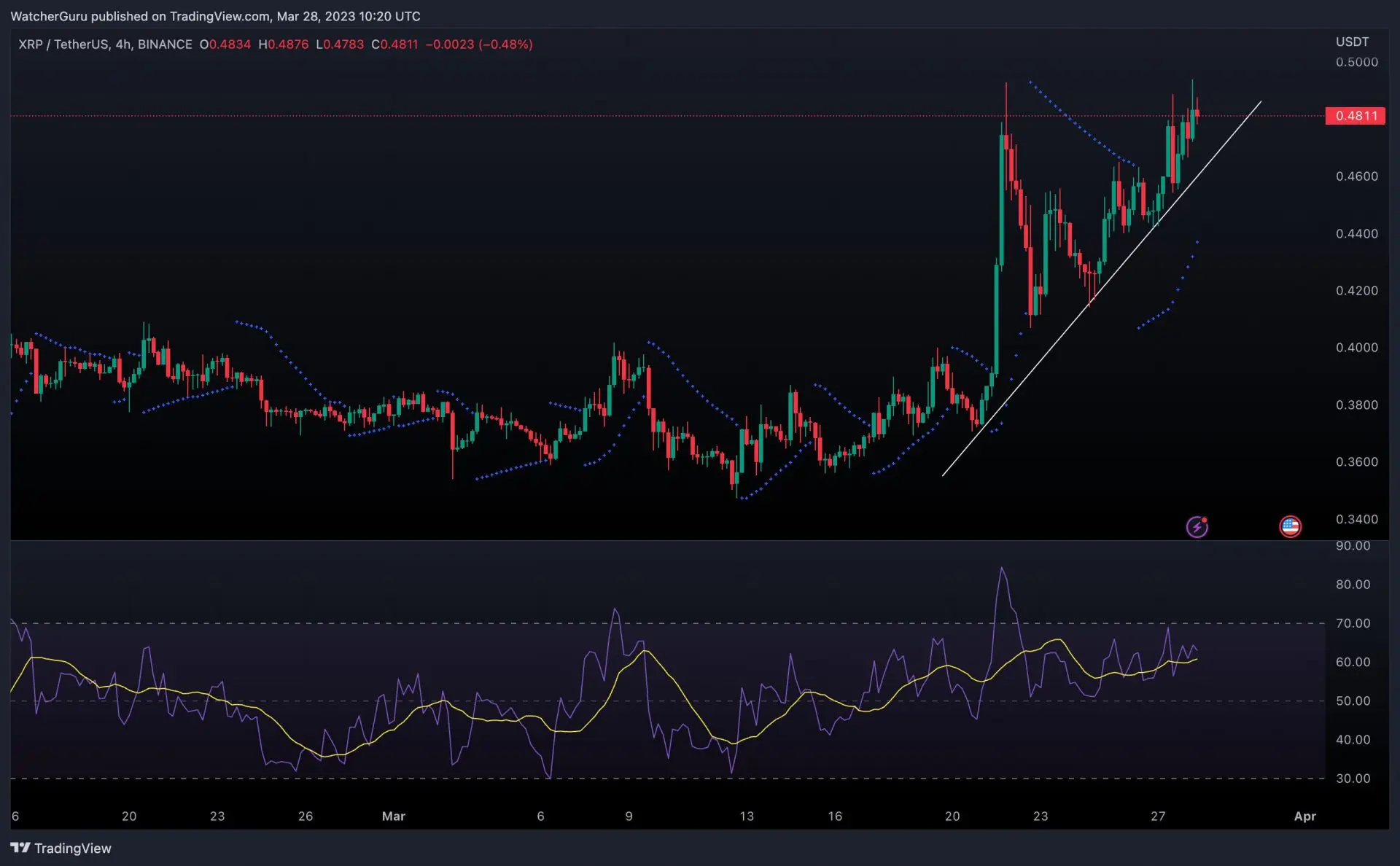 As seen in the above chart, XRP witnessed steady growth over the last couple of days. This comes after witnessing consolidation for quite some time. In addition to this, the Parabolic SAR indicator formed dotted lines below the candlesticks highlighting a sense of support. Therefore, any possible downtrend is expected to be avoided. Furthermore, the XRP market entailed immense buying activity. The Relative Strength Index [RSI] noted that buyers were taking the asset to the overbought zone.
However, a part of the community expressed that the classification of major tokens as a commodity in the CFTC filing against Binance could mean that XRP tokens were also commodities rather than securities, as the U.S. Securities and Exchange Commission [SEC] had claimed in the ongoing Ripple v. SEC case. This came as a bullish notion for the altcoin.
XRP social volume records a boost
Alongside its price, the asset's social volume witnessed a rise. Over the last month, the number of social mentions was at 491.67K following a 32.1% increase.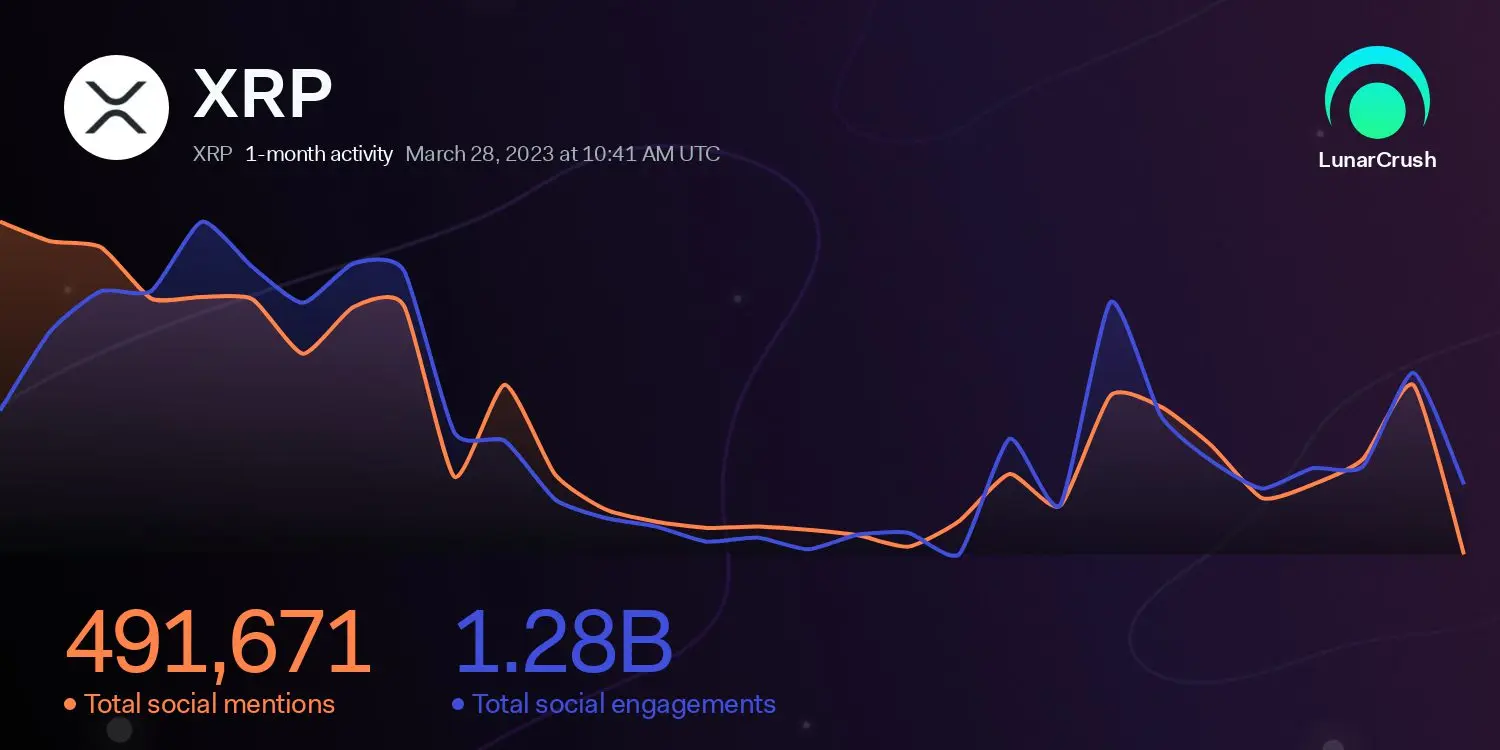 The total social engagements of XRP reached 1.28 billion after an 89% pump in the asset's value, recorded over the last month. It looks like, after its rough phase due to the lawsuit, XRP was finally seeing some recovery.