Popular remittance-centric cryptocurrency, XRP has rallied by 42% in the monthly charts. Now, Paris-based firm Kaiko, has revealed that retail investors were the ones powering the rally. Whales, on the other hand, were selling into the rally, adding bearish pressure, according to the firm. According to Kaiko, buy-sell market orders on Upbit and Bithumb show that sell orders outpaced market buys for orders over 200k XRP (approximately $95k). However, the firm added, "buy/sell ratio was much more balanced for smaller orders."
The imbalance in market orders on the sell side shows that whales were selling during the price increase. Meanwhile, smaller retail investors bore the weight of the selling pressure. Both Upbit and Bithumb are two of the largest crypto exchanges in South Korea. On the South Korean exchanges Upbit, Bithumb, and Korbit, trade volumes in XRP-Korean won (KRW) trading pairings surged last month.
Why the increased interest in XRP?
XRP is predominantly used by Ripple, a payment service provider. As many already know, Ripple is caught in a heated legal battle with the US Securities and Exchange Commission (SEC). Ripple's battle with the SEC has been ongoing since December 2020. However, the lawsuit is expected to reach a conclusion sometime this year. It is possible that retail investors expect a positive verdict for Ripple, which may have a positive impact on XRP.
Furthermore, veteran trader and investor, Warren Buffett's firm, Berkshire Hathaway, increased its stake in a Japanese firm that is affiliated with Ripple. It is possible that even Buffett, who is a popular critic of cryptocurrencies, believes in a positive verdict for Ripple. XRP is currently facing resistance at $0.5233, with support being formed at $0.5119. If current resistance levels are breached, XRP could face fresh resistance at around $0.5374.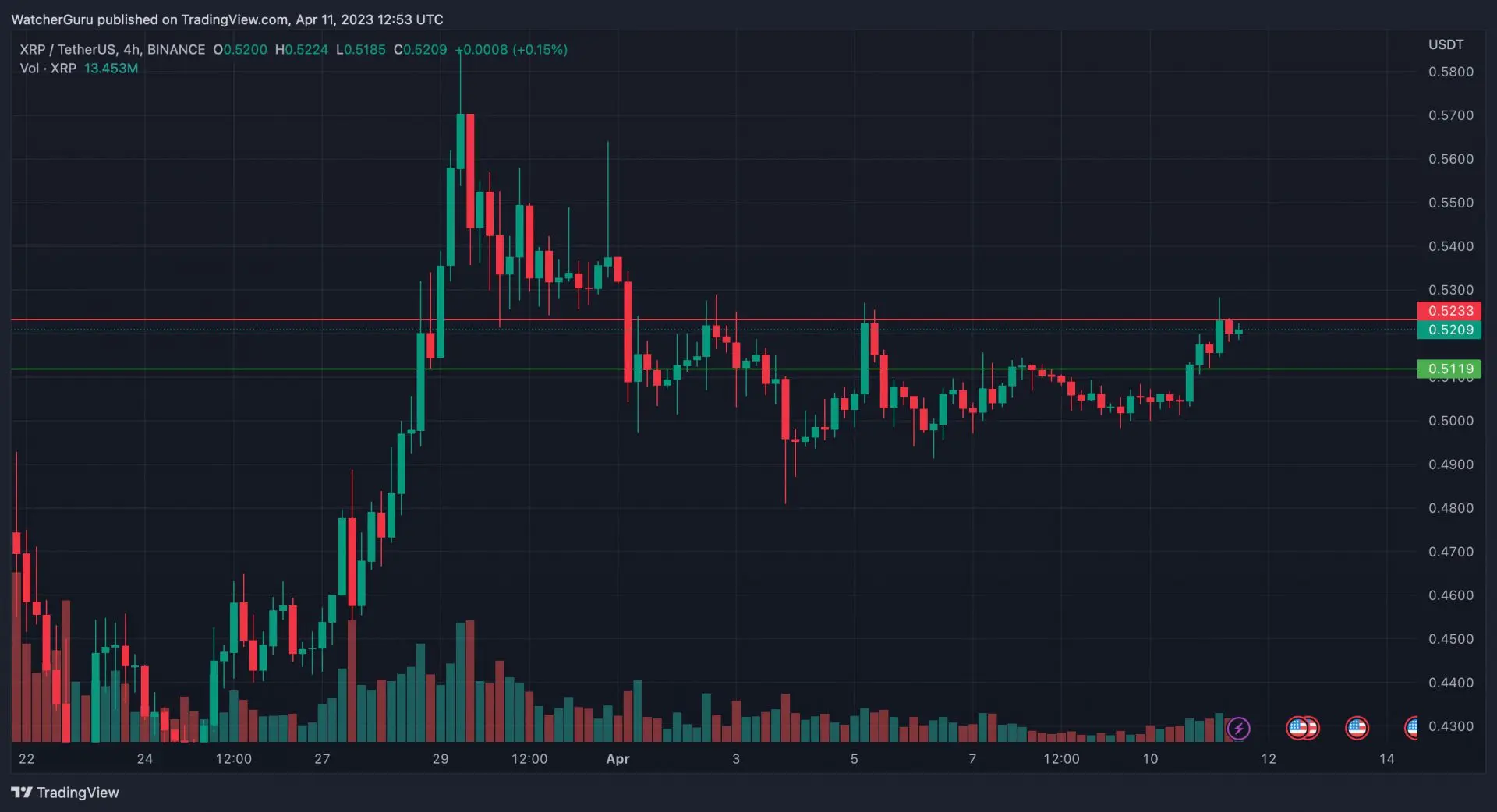 At press time, XRP was trading at $0.519741, up by 3% in the last 24 hours.