XRP's price has been moving in tandem with the broader market trend. Yesterday, when top cryptos were trading in red, its investors had to bear losses. With the minor bounceback registered on Wednesday, XRP was back in the green-zone. After noting a 1.2% uptick in the last 24 hours, the sixth largest crypto asset was trading at $0.4869 at press time.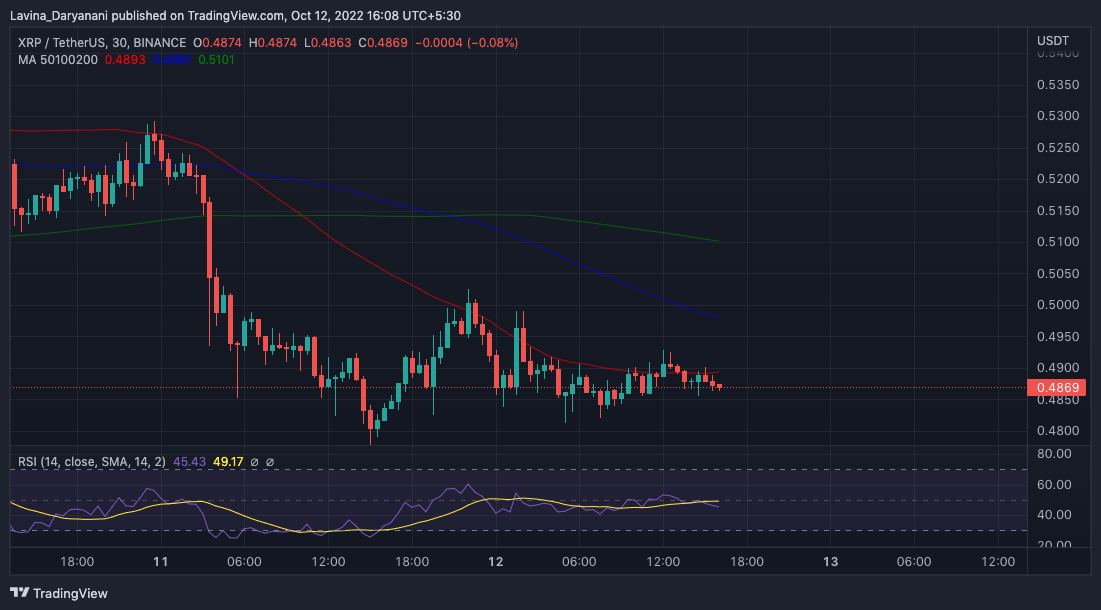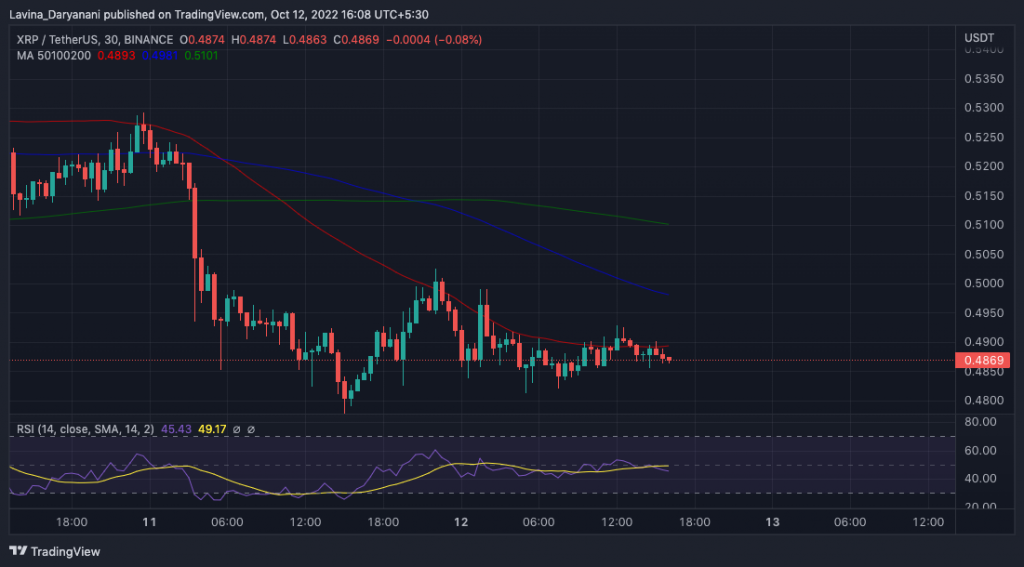 In terms of chain activity, XRP remains to be ahead of the likes of Dogecoin, Ethereum Classic, Tron, and Bitcoin Cash. After settling more than $690 million worth of transactions on its blockchain, XRP was ranked fifth on the most active chains list at press time.

The number of active addresses, however, has been on the decline. Simply put, an address is considered to be active when it becomes a direct participant in a successful transaction. Conventionally, the higher both the numbers, the better, for they hint towards refining participation by traders/investors.
The reading of the said metric for XRP stood close to 81.9k on the 6th of October. Of late, nonetheless, it has been hovering around the 50k threshold.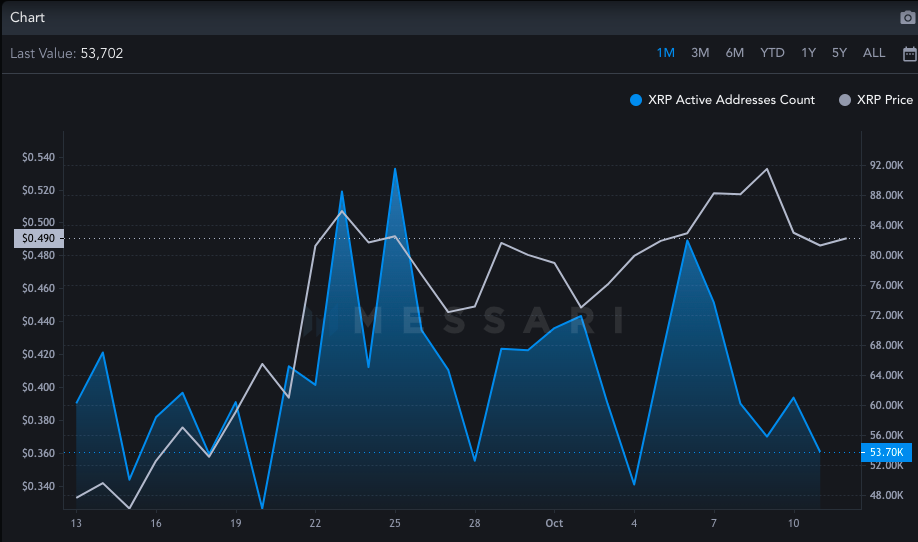 XRP adoption
A few hours back, XRP Ledger's lead developer—Wietse Wind—tweeted that an on-ramp solution has been added to the Xumm Wallet. Xumm, as such, is a non-custodial client [wallet] that allows users to interact with the XRP Ledger and third-party tools. It was created in the Netherlands
Using the on-ramp services, users will be able to buy XRP for fiat via Xumm directly from their bank account.
For now, the new product is only available in the home country of the Xumm Wallet developers—The Netherlands. However, Wind clarified that there were plans to expand to Belgium, Germany, and the UK. Alongside this, developers will add an off-ramp solution later to the wallet to allow the process of selling XRP for fiat currencies.

Alongside, in another development that took place a day back, the network moved forward with its expansion plan. In an attempt to boost its ODL business and Europe presence, Ripple partnered with two major platforms in France and Sweden.
The said developments, in conjunction, highlight that neither the choppy market conditions nor the ongoing lawsuit or the macroeconomic strain have made Ripple apply brakes on its growth.