On one hand, exceptional alts like Chiliz are rallying. On the other, top crypto assets like Cardano, Solana, and Ripple's XRP have been stuck in their consolidation phase. As far as the latter token is concerned, it has neither been able to break above $0.4, nor has it dropped below $0.33 since the beginning of the month. Resultantly, its movements have mostly been horizontal of late.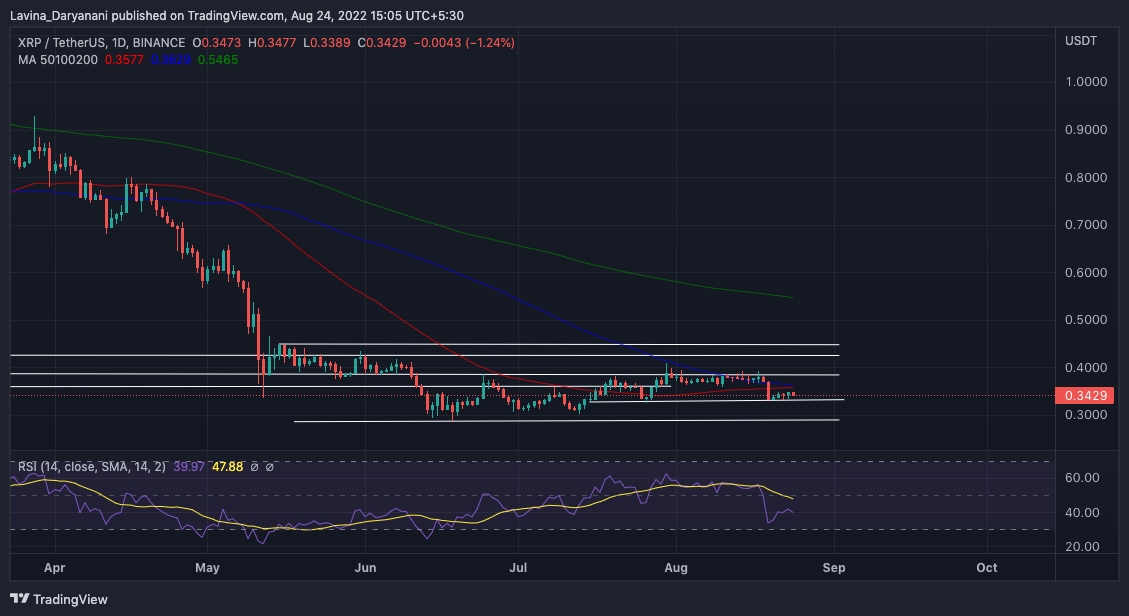 Will the tables turn going forward? Well, to answer that, let's first look into Ripple's NVT. This ratio, as such, gauges network value and compares it to the value being transferred to the network. XRP's circulation had, notably, picked up a lot of steam on the network in May.
However, like most assets, it was pulled down in June. But this month, per Santiment, it appears as though XRP is on its way to revealing a "bullish or semi-bullish" NVT divergence. Elaborating on the same, the analysis platform's recent report noted,
"XRP has actually looked to be one of the better NVT charts we see in crypto right now… with four straight months in the green, this could be promising."


Will XRP's price be impacted?
Well, the current state of the NVT is definitely an encouraging sign, but there are no other tangible signs that the same might rub off positively on the price. Consider this: The token has been seeing considerable interest from whales, and notably, large transactions inclined during the end of last week. Per Santiment's data, the same was XRP's largest spike since May.
Even though whales were active on Friday, the price of Ripple's native asset did not show any significant sign of improvement, indicating that large participants' action lacks the bullish thrust.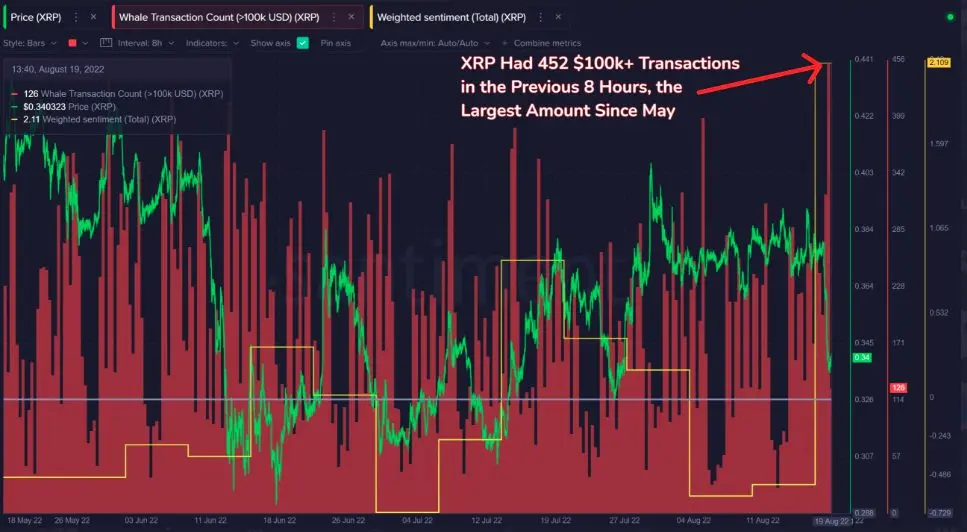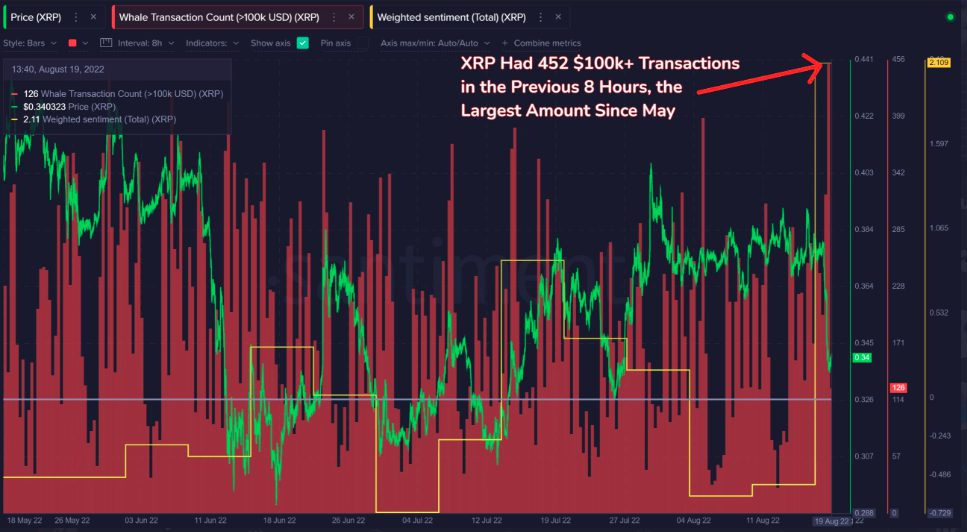 Alongside, it is worth noting that XRP's active addresses created a handful of spikes over the past few weeks. An address, as such, is considered to be active when it becomes a direct participant in a successful transaction. Thus, the higher the number, the better because it points out that more participants are engaging in transactions.
However, the spikes created were quick to slash back. The active addresses were around their 11-month low of 34.23k at press time, indicating the deflated interest of market participants. As illustrated below, similar levels were last noted back in September 2021.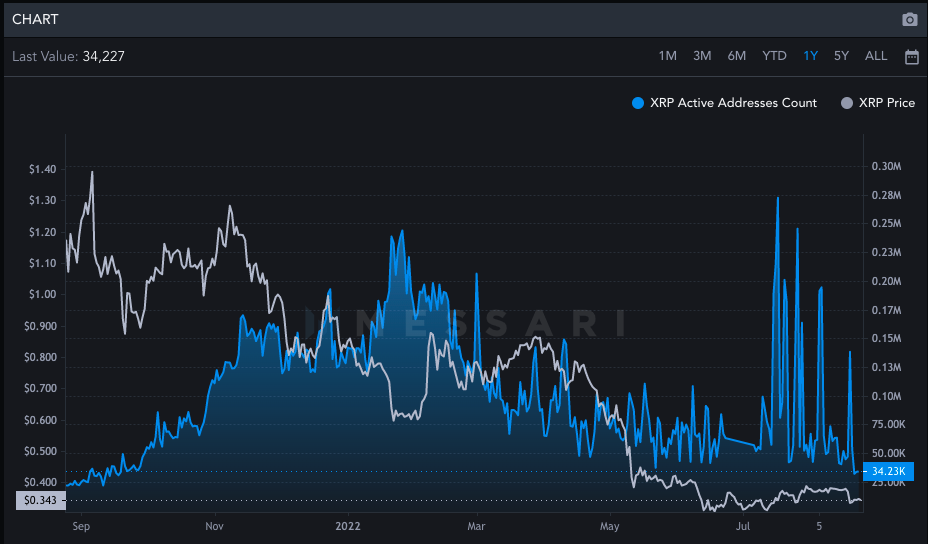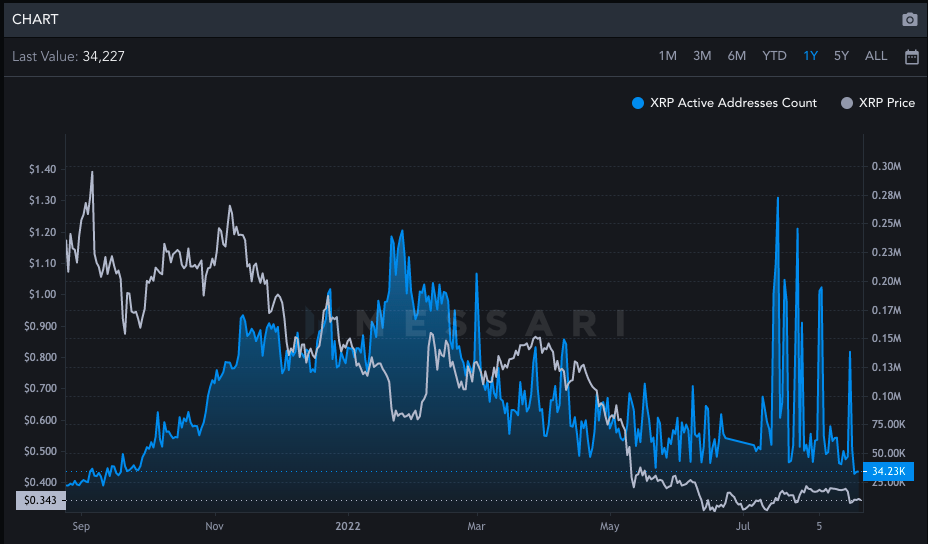 Furthermore, Ripple's native token shares a correlation of 0.8 with Bitcoin, and with no signs of a sustainable uptrend on the macro front, it doesn't look like XRP will rally straight off the bat.