After experiencing a notable rebound, the cryptocurrency market entered a phase of correction. Despite the decline in the market's overall value, the top market cap assets remained unaffected in terms of profit-taking. According to recent reports, several leading assets continue to witness moderate profit-taking. However, there is one specific asset that stands out as an exception to this trend. XRP was moving in the opposite direction.
Data provided by Santiment highlighted that XRP stood out from the rest of the market this week by recording a higher number of transactions resulting in losses rather than profits. This contrasted with the overall trend observed in other cryptocurrencies.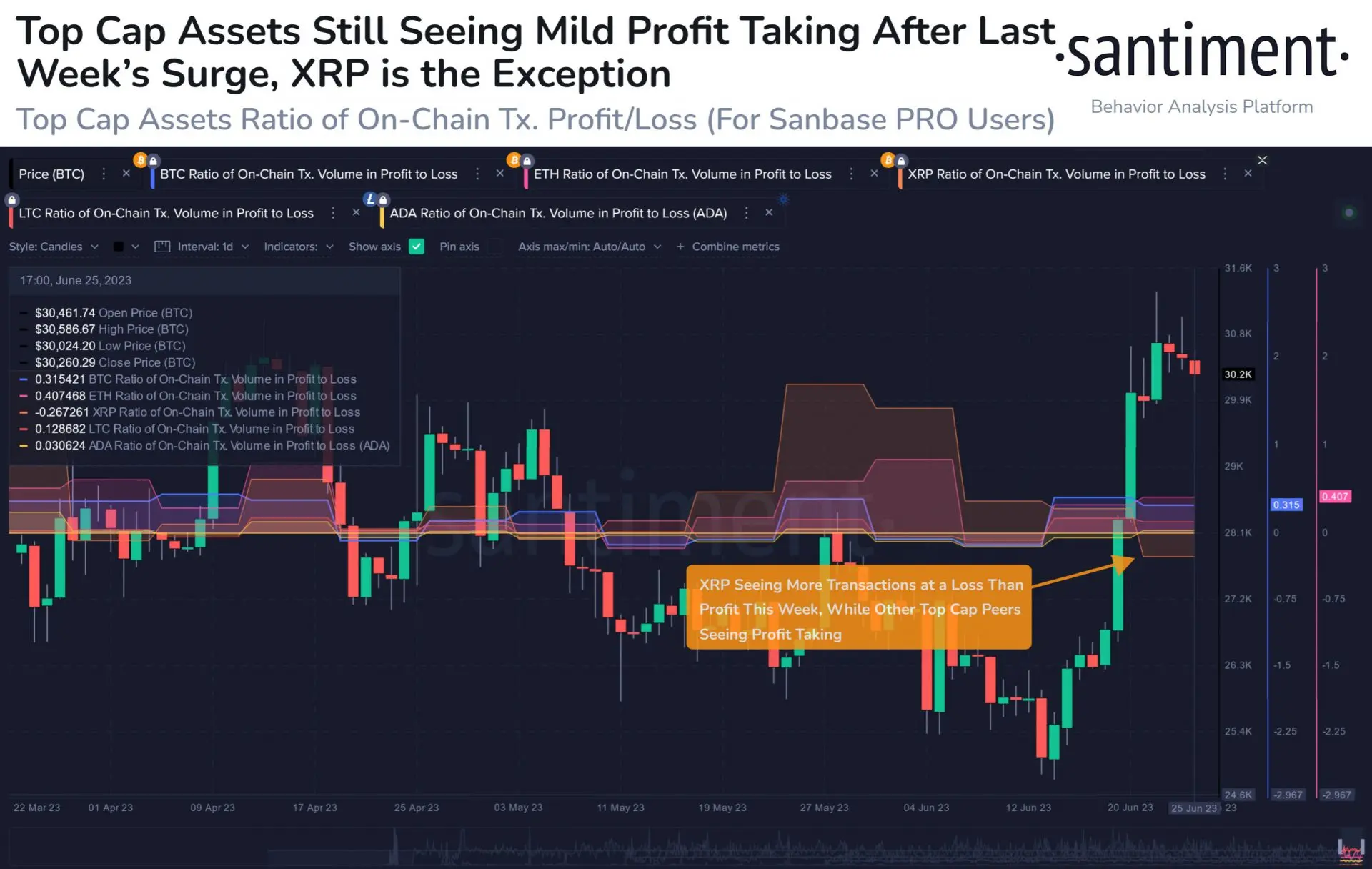 Contrary to the typical bearish connotation associated with losses, XRP defied this notion. Santiments' analysis revealed that assets, like XRP, historically exhibit a higher probability of price appreciation when their transaction ratio leans more toward losses rather than profits. Therefore, the altcoin's current state is rather bullish than bearish.
The sentiment is based on the narrative that suggested a significant sell-off could potentially lead to a price rally. When a large portion of investors decides to sell their assets, anticipating a market downturn, the increased supply of those assets can temporarily push the price down. However, once the selling pressure subsides, the decreased selling activity can generate a favorable setting for the price to escalate.
At press time, XRP was being traded at a price of $0.482, reflecting a decrease of 0.49% within the day. It is worth mentioning that XRP's weekly losses amounted to 1.74%, which was in contrast to the positive performance observed in other assets during the same period.
XRP network activity records upswing
The network activity of the altcoin experienced a significant increase recently. During the weekend, there was a notable surge in the number of active addresses within the XRP network, and this upward trend continued throughout the week. It is worth highlighting that this metric witnessed a remarkable surge of 441% over the last seven days. Presently, the number of active addresses has reached 158,940.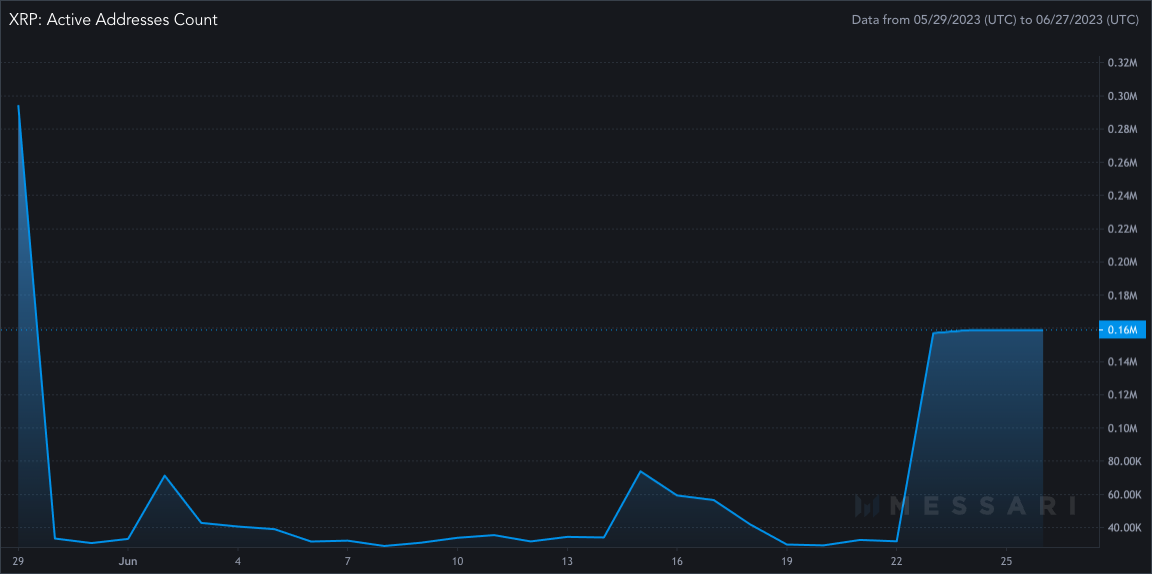 The combination of heightened network activity and persistent losses is anticipated to drive the price of XRP forward. The market sentiment is gradually shifting in a positive direction for XRP as concerns regarding regulatory issues surrounding cryptocurrency begin to diminish. This positive shift in sentiment bodes well for the future prospects and success of the asset.