The SEC charged Kim Kardashian $1.26 million for failing to disclose that she received $250,000 for promoting Ethereum Max crypto. Kardashian posted about Ethereum Max on her Instagram Stories in June 2021 and reached millions of people worldwide.
Kardashian's Instagram Story read,
"Are you guys into crypto???? This is not financial advice but sharing what my friends just told me about the Ethereum Max token! A few minutes ago Ethereum Max burned 400 trillion tokens. Literally 50% of their admin wallet giving back to the entire E-Max community".
Also Read: Top 3 Cryptos to Watch Out For This Week in October 2022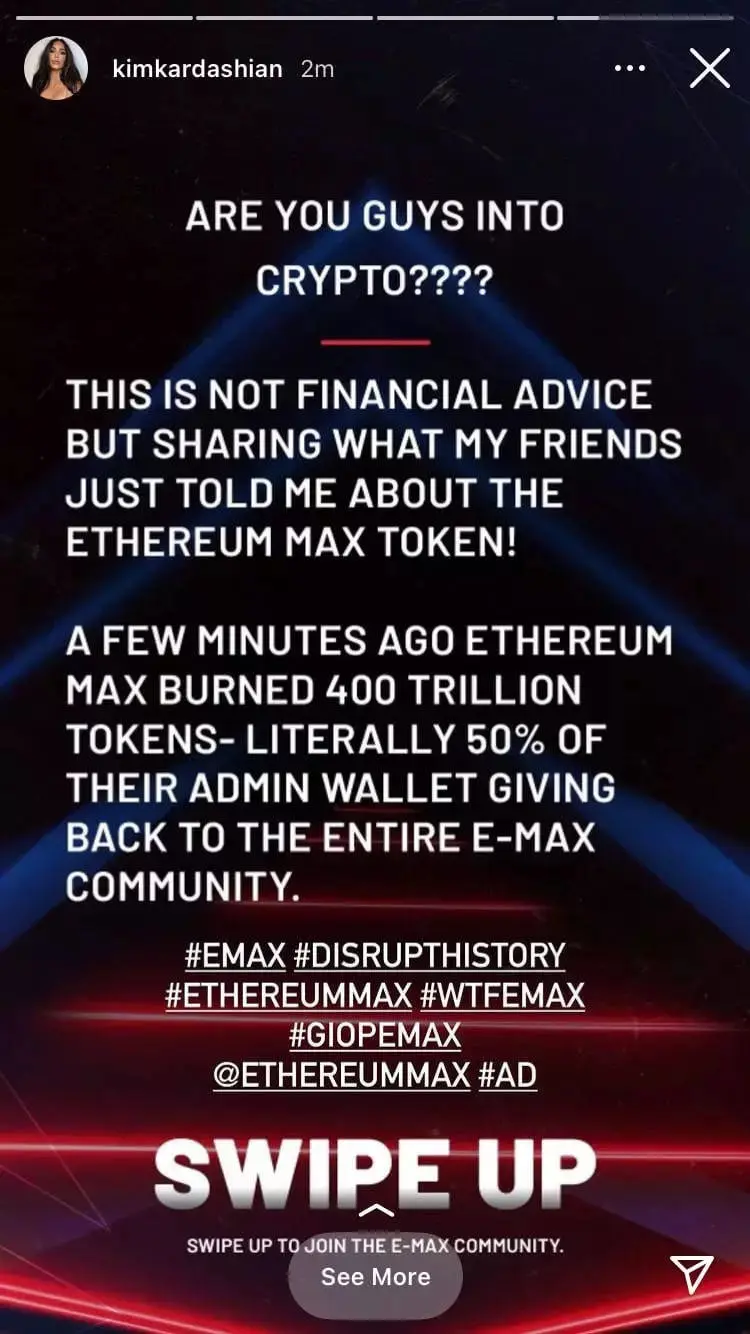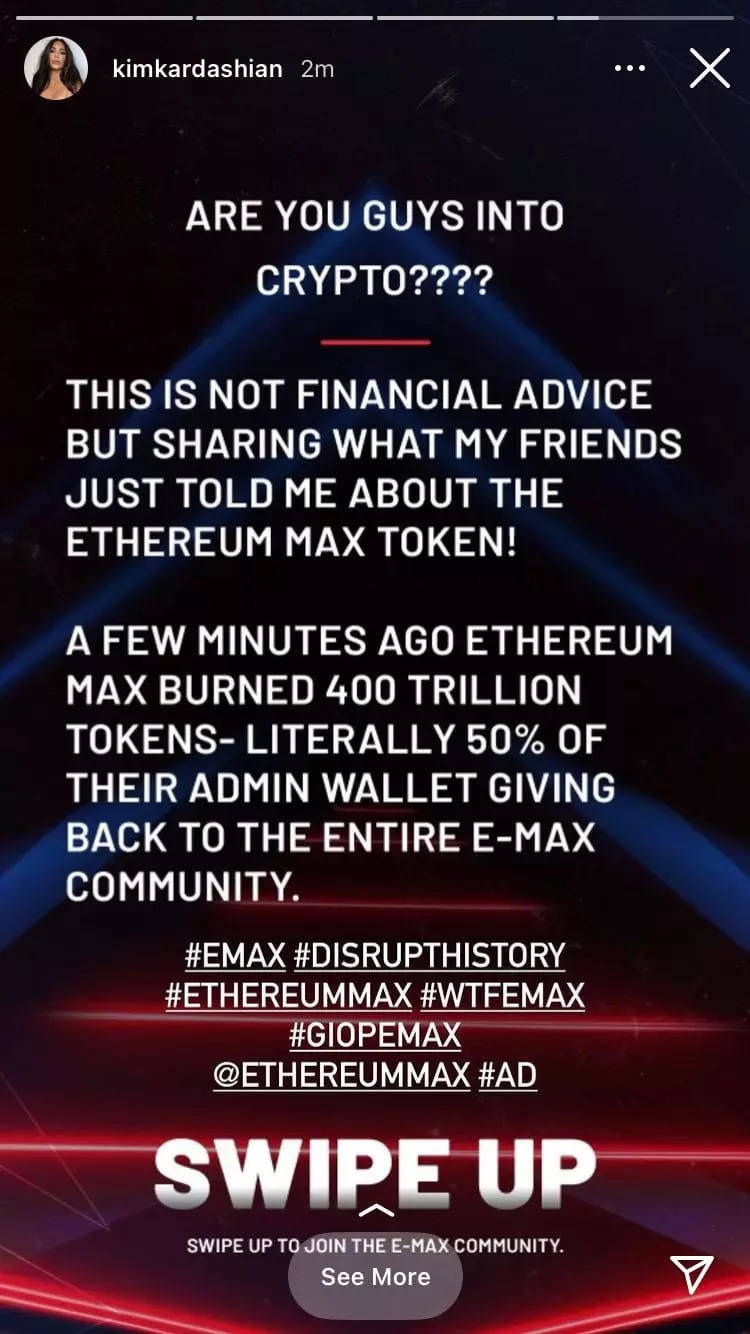 The Instagram Story also had a 'swipe up' link that took users to the Ethereum Max website that urged them to invest.
Also Read: Shiba Inu: Will Shibarium Burn 100 Trillion Tokens? Shytoshi Responds
How Much Money You Would Have Lost After Kim Kardashian Promoted Ethereum Max?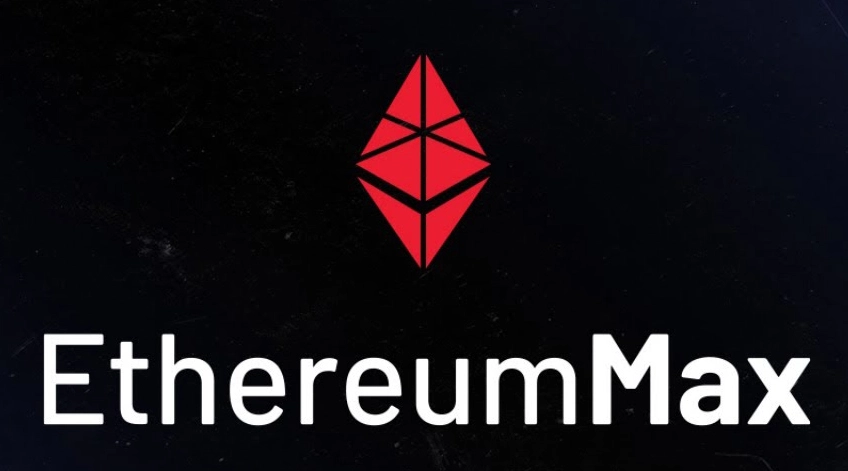 Ethereum Max was launched in May 2021 and the founders paid Kim Kardashian to promote it in June 2021. When Kardashian promoted Ethereum Max, its price was trading at $0.000000069571 (seven zeroes). It had already reached its all-time high of $0.000000597636 on May 31, 2021.
If you had invested money on the day Kim Kardashian promoted Ethereum Max, you would have lost 96% of your invested amount today. Therefore, if you had put $1,000 in June 2021 after Kardashian's Ethereum Max promotions, you would be left with ~$40.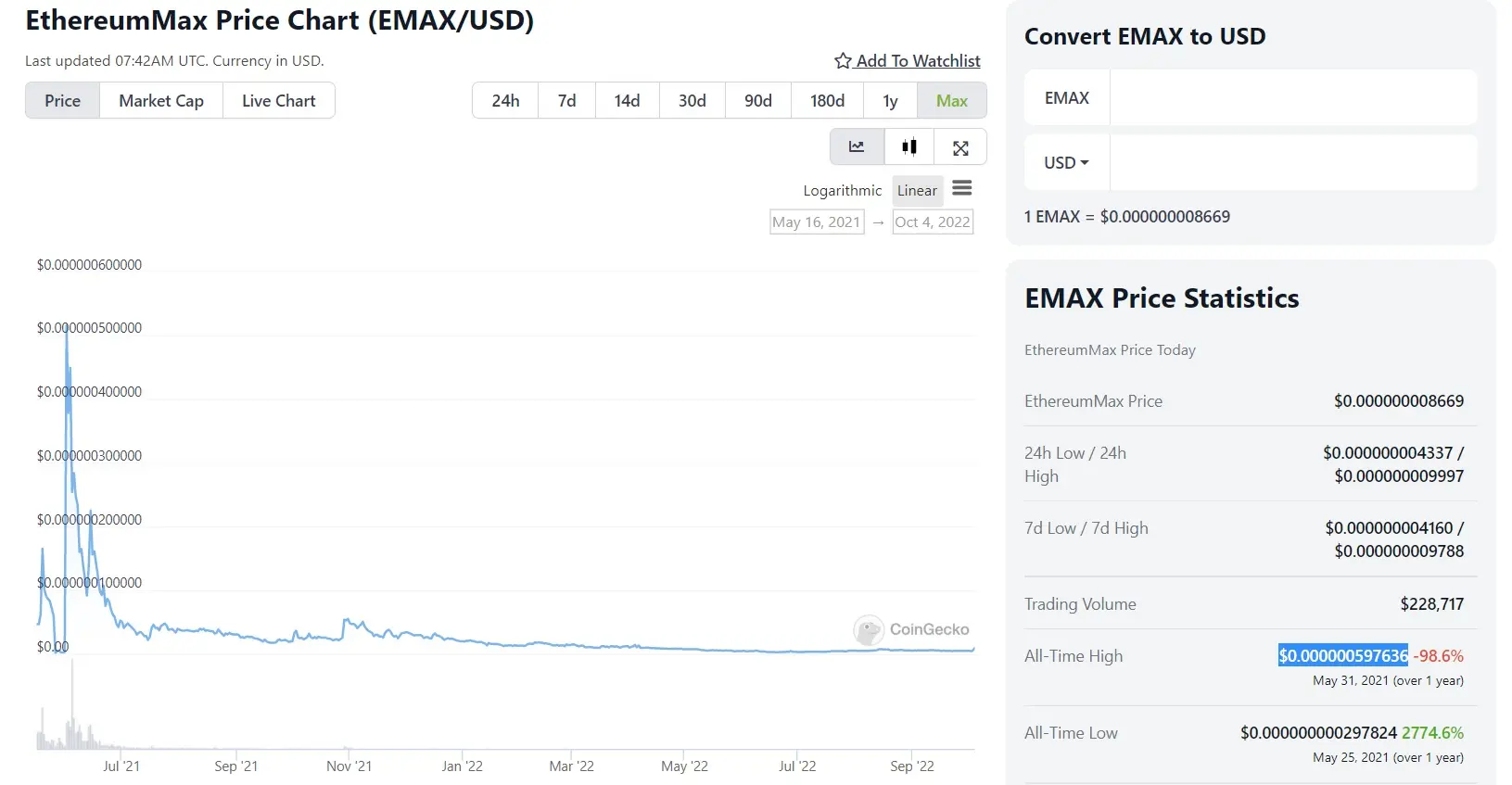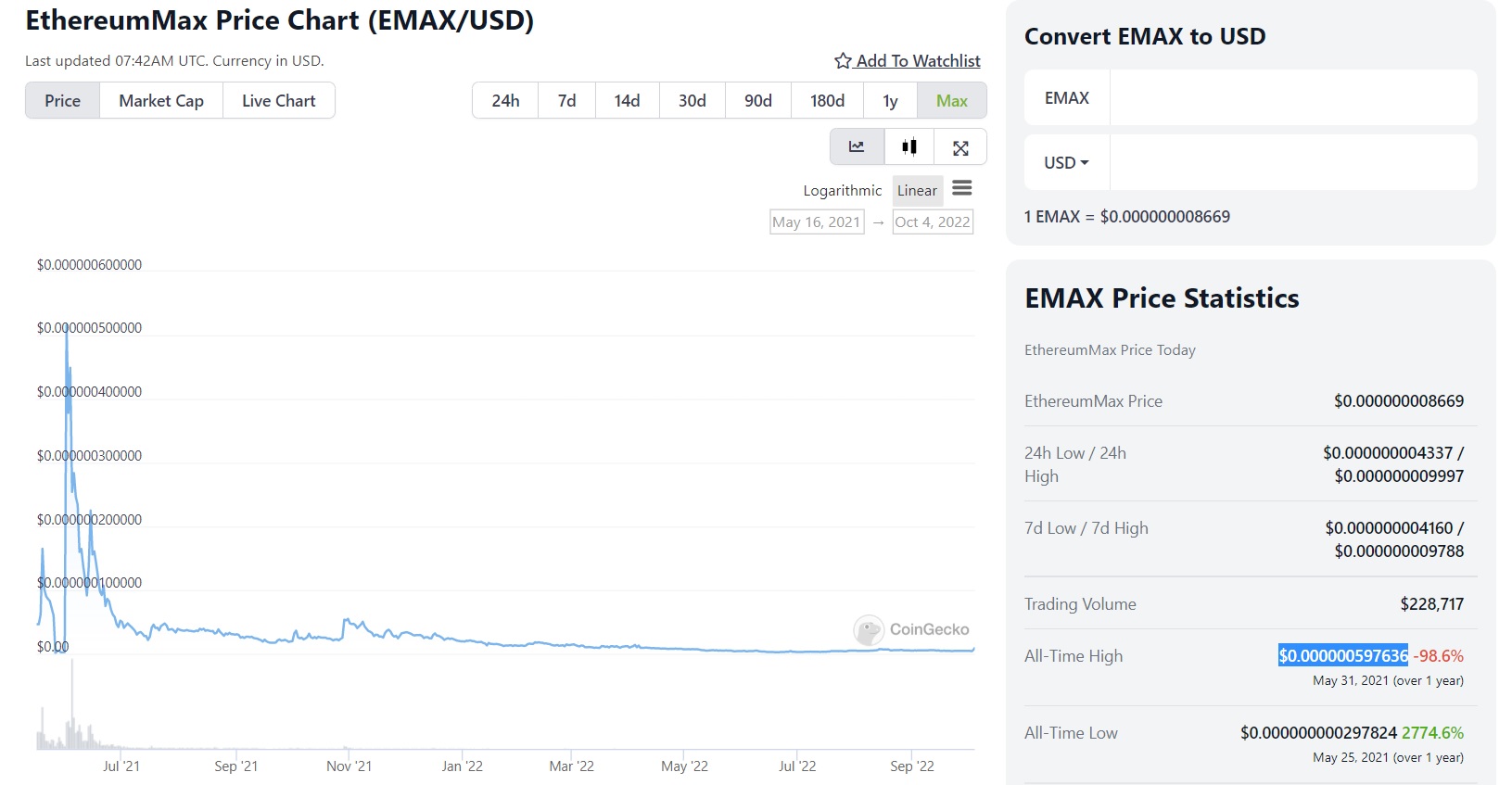 This indicates that blindly buying tokens that celebrities promote is nothing but a recipe for disaster. The celebrities have no knowledge about the market conditions or the token in itself, but fill up their coffers with promotions. The average Joe takes a beating and tanks his/her finances after being lured by celebrity promotions.
Also Read: Bitcoin: S&P 500 may drag BTC further down in Q4 2022
Ethereum Max is just another token in the cesspool of newly sprung cryptos that trade with no rhyme or reason. It is advised to stay away from EMAX-like cryptos because once investors stop buying and start selling, their value will quickly plummet.
At press time, Ethereum Max was trading at $0.000000008532 and is up 96.1% in the 24 hours day trade. EMAX is down 98.6% from its all-time high of $0.000000597636, which it reached on May 31, 2021.