After reading this story, my respect for the golden words in the financial world—"hold on to the long term"—grows. Tales of investors becoming filthy rich with Bitcoin are aplenty in the last 14 years since its inception. However, not everyone made life-changing gains, as the majority of investors sold Bitcoin before it even reached $1. In this article, we will highlight an incident where an early investor sold Bitcoin at $0.0003, its lowest price ever recorded.
Also Read: Bitcoin To Reach $50,000 by May 2023? 'Numbers Could Get Big Fast' Claims Analyst
Bitcoin: An investor sold 160 BTC for 48 cents at $0.0003.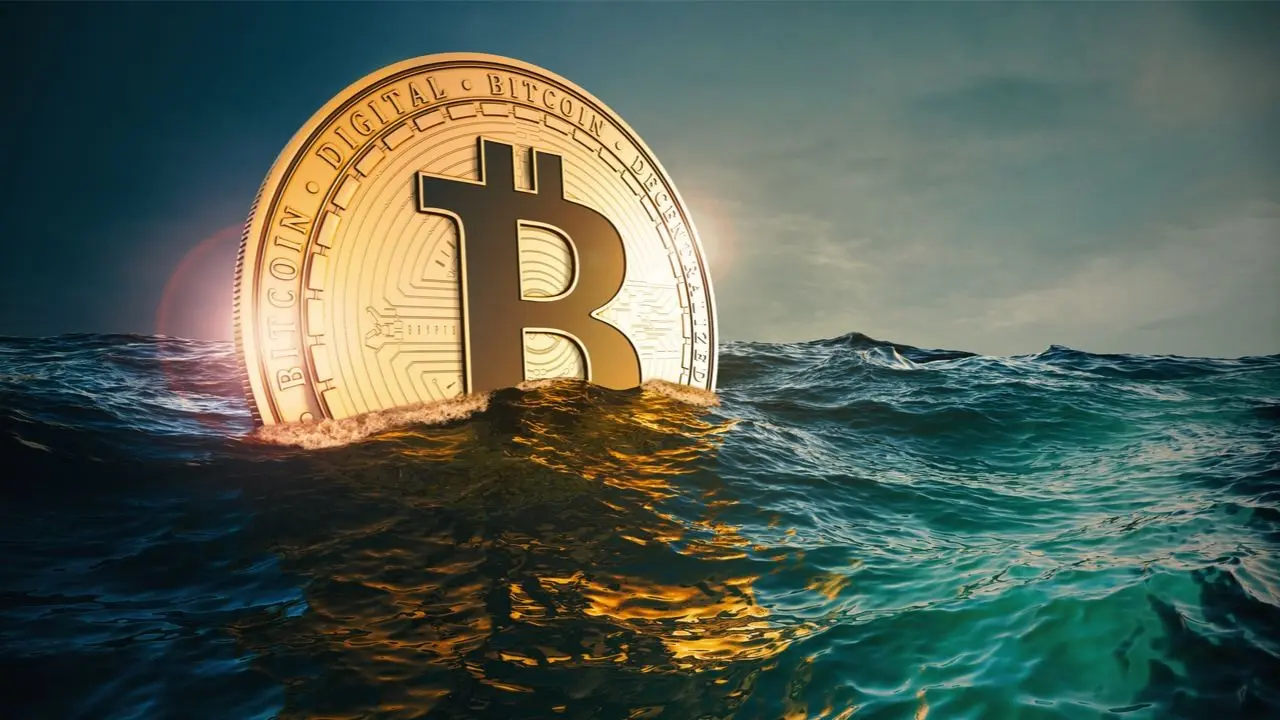 13 years ago, on Feb. 20, 2010, an early user mined 160 Bitcoins for free at 1 kWh with a Pentium processor. BTC was priced at 5 cents during that period. However, the miner believed that BTC at 5 cents "was substantially overpriced."
Nonetheless, after generating 5 blocks of BTC and earning 160 bitcoins, the user decided to part ways with the digital asset without holding any for the long term.
Subsequently, as BTC dipped in price, the user sold the 160 bitcoins at its lowest price ever recorded, $0.0003. The miner earned $0.48 (48 cents) from the sale, missing the opportunity to create generational wealth.
Also Read: When Will VeChain Reach $1?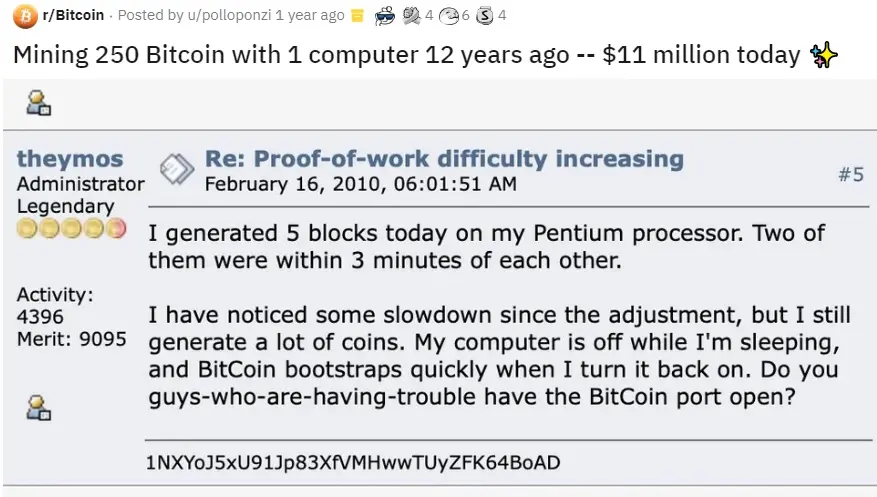 Also Read: Bitcoin Price Prediction: Experts Predict How High BTC Could Go in 2023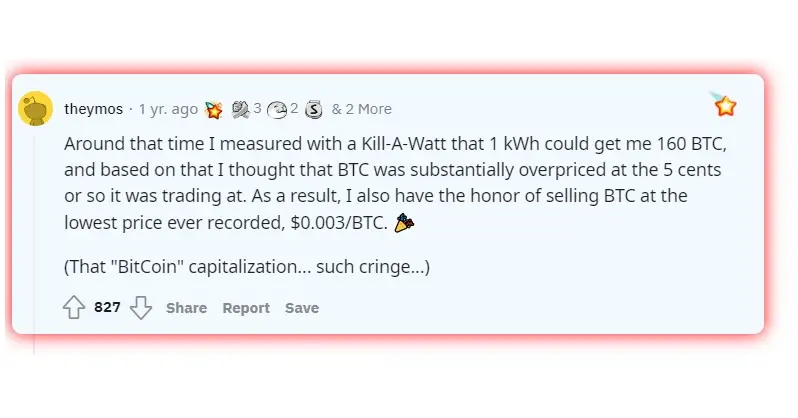 You can also read the miner's tale of misfortune in a Reddit thread here.
The 160 Bitcoins would have been worth approximately $4 million at press time. Moreover, if he had sold it at its all-time high of $69,000, the miner would have made $11 million. All this growth would have been attained in less than a decade and a half.
Also Read: ChatGPT Predicts Ethereum between $5,000 to $20,000 By 2030
At press time, Bitcoin was trading at $24,940 and was up 2% in the 24-hour day trade. BTC is down 63.88% from its all-time high of $69,044, which it reached in November 2021.