Bitcoin briefly touched the $25,000 mark on Tuesday and remains in the green this week, attracting bullish sentiment. In 2023, the king cryptocurrency steadily increased in value, rising from $16,500 to the $25,000 mark. While certain analysts claim the recent spike could be a bull trap, others predict BTC may move further forward. Pseudonymous cryptocurrency analyst Dave predicts that BTC might reach higher highs in the next three months and could reach $50,000.
Also Read: When Will VeChain Reach $1?
Bitcoin: BTC Could Reach $50,000 By May 2023, Predicts Analyst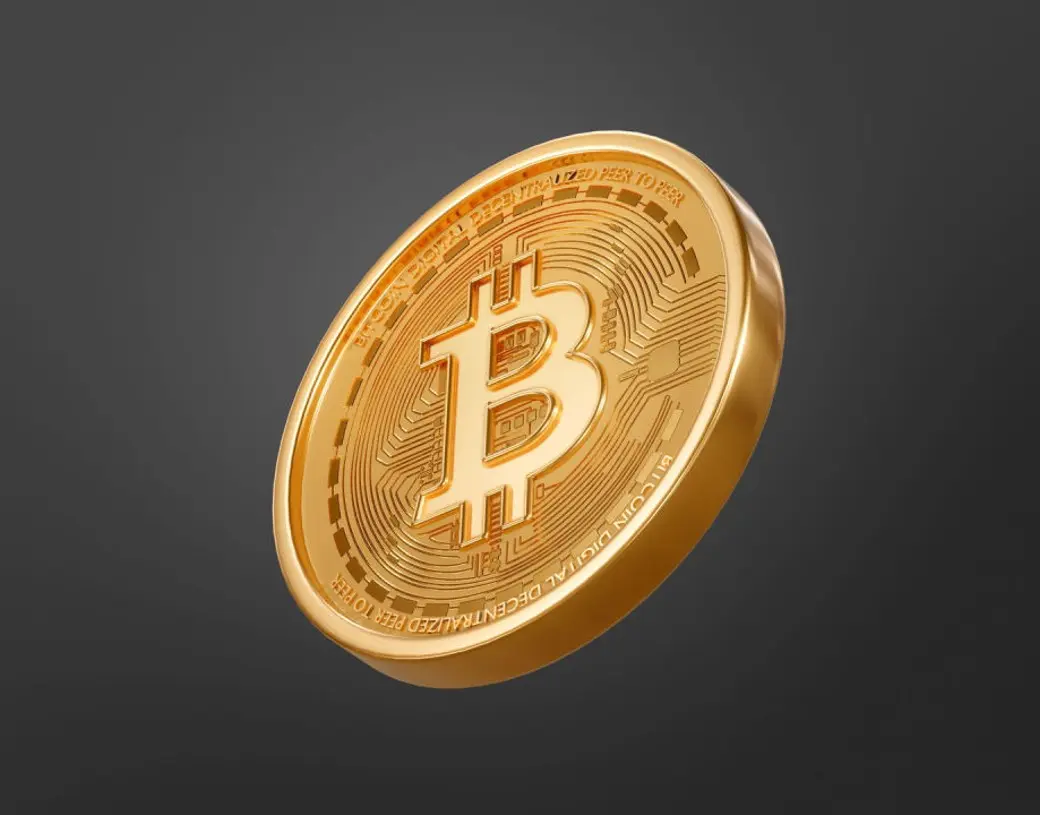 Cryptocurrency analyst Dave predicts that Bitcoin has the potential for a 100% rise in the next three months. He claimed that BTC may mirror its 2019 rise, as it surged from $4,000 to $14,000 in less than four months.
Dave shared a BTC chart suggesting that Bitcoin appears for a parabolic surge of around $50,000 in May 2023. "A BTC risk to the upside. Number can get big fast," he precited.
Also Read: Bitcoin Price Prediction: Experts Predict How High BTC Could Go in 2023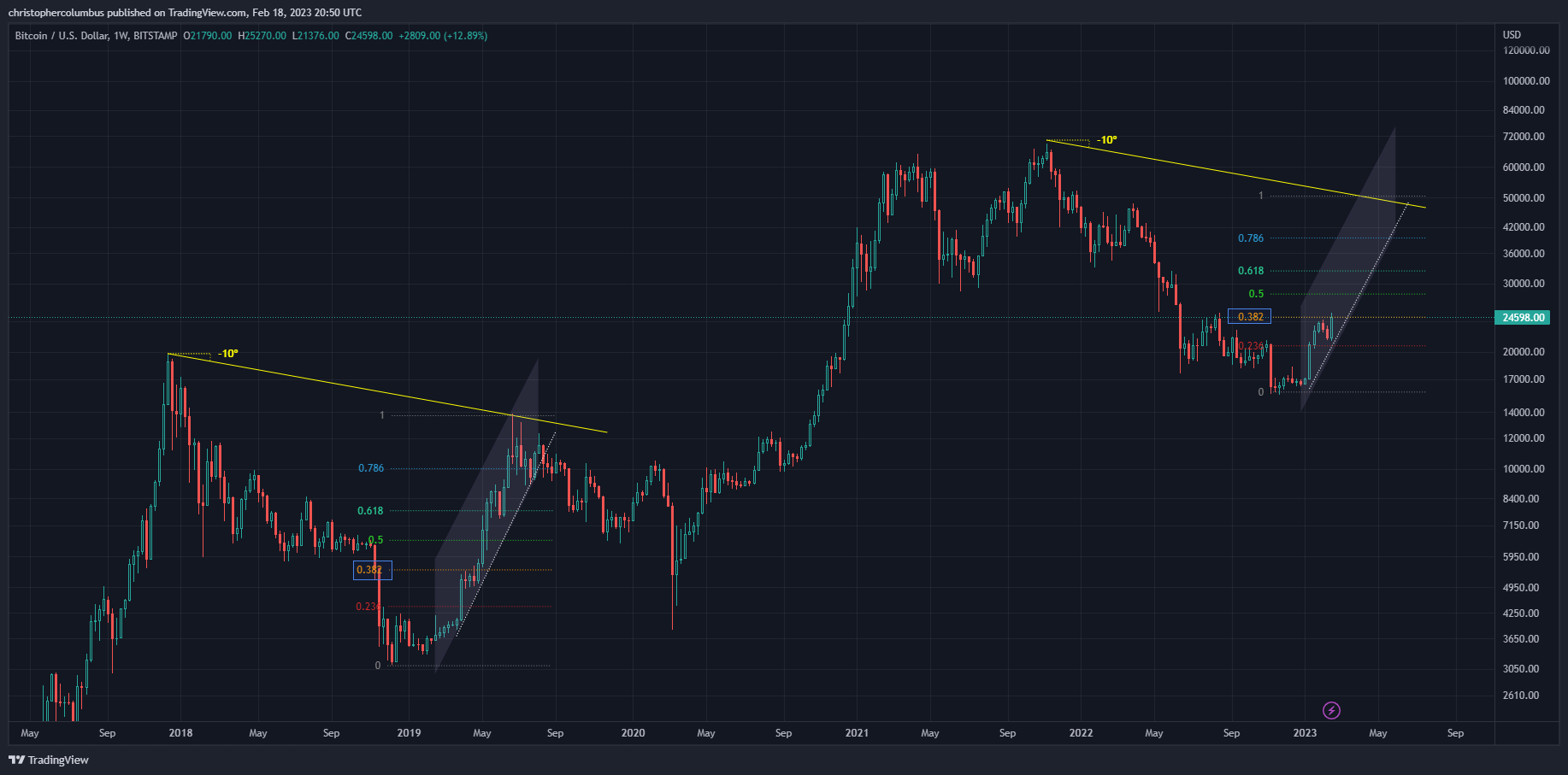 The analyst also shared a long-term prediction claiming that BTC could print an all-time high of $150,000 in 2025. Dave shared an Elliott Wave theory forecasting that Bitcoin could touch a high of $150,000 in the next two years. "With a maturing BTC market, why not a classic impulse wave up within the LGC [logarithmic growth curve]?" he wrote.
Also Read: Ripple vs. SEC: Deaton Says SEC May Have Snatched Defeat From the Jaws of Victory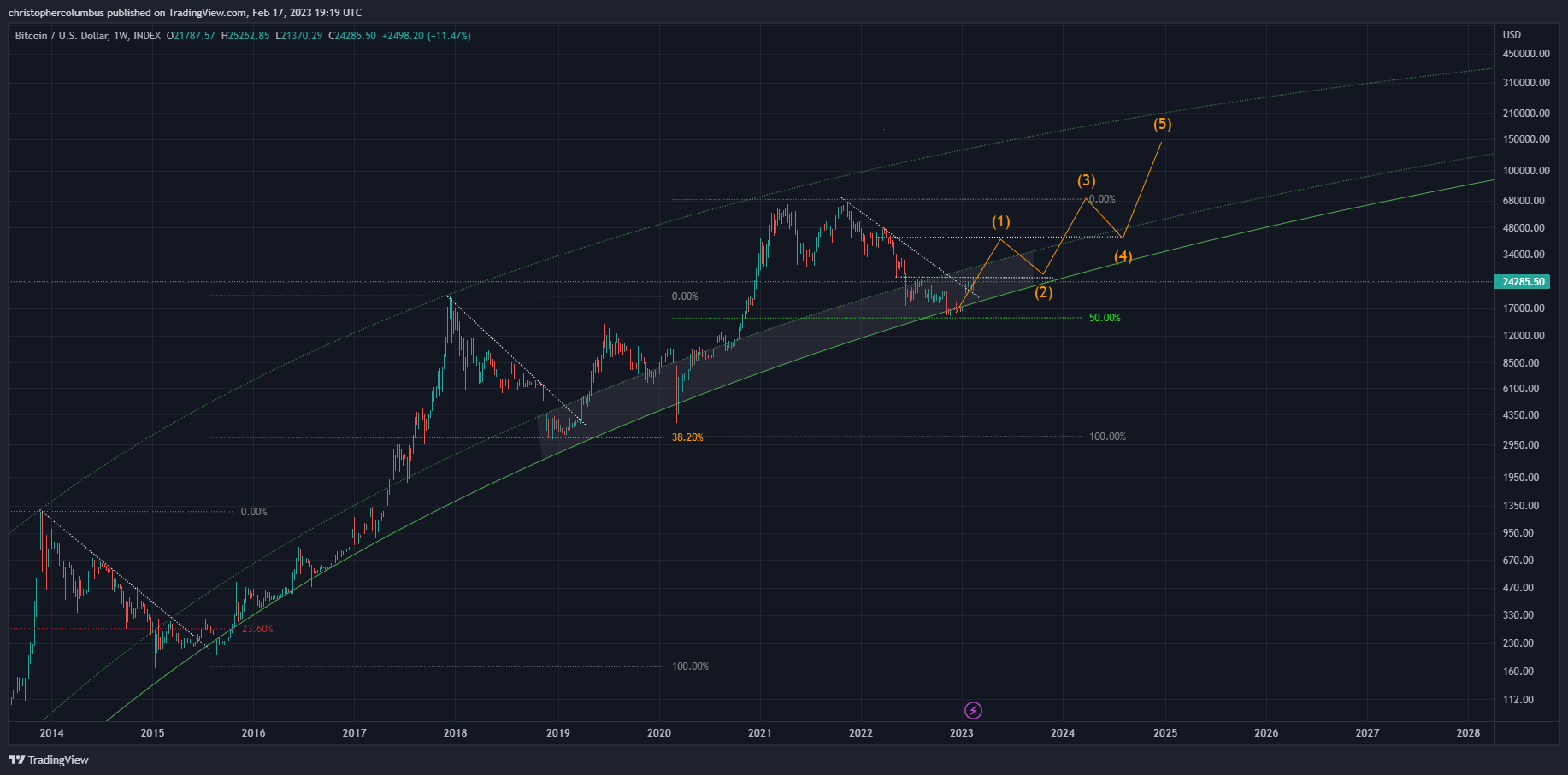 Elliott Wave theory is an analytical approach that tries to predict future price actions based on crowd psychology. A bullish asset may go through a five-wave rally, where waves one, three, and five rally upside, according to the approach. You can read more details about it here.
At press time, Bitcoin was trading at $24,888 and is up 1.6% in the 24-hour day trade. BTC is down 63.95% from its all-time high of $69,044, which it reached in November 2021.