VeChain's native token VET is facing resistance at $0.025 on Friday and it is beginning to retrace in price. VET had a good start since January 2023 climbing from $0.015 to $0.025 in February. Now that VeChain is gaining steam in the indices, investors are keen to see it reach the $1 mark in the next bull run. However, the cryptocurrency needs to break several hurdles to hit $1, and getting there could take longer than imagined.
Also Read: VeChain Price Prediction for Mid-February 2023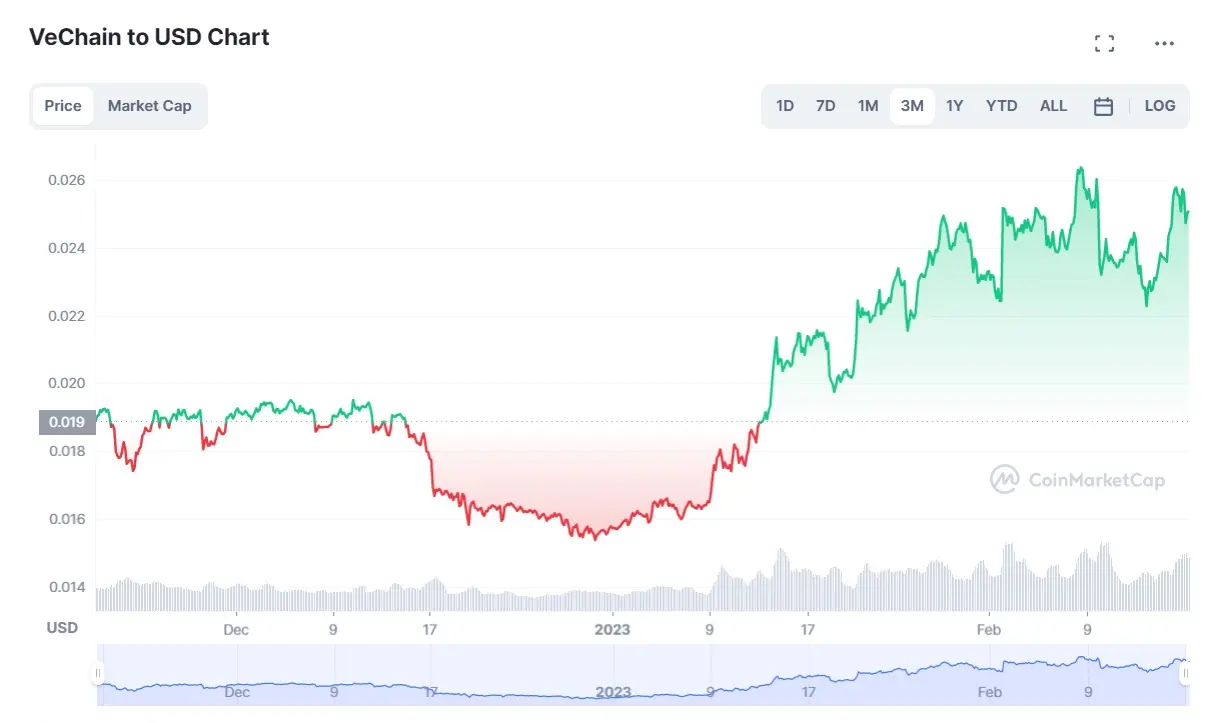 VET: Low-Risk & High-Potential Cryptocurrency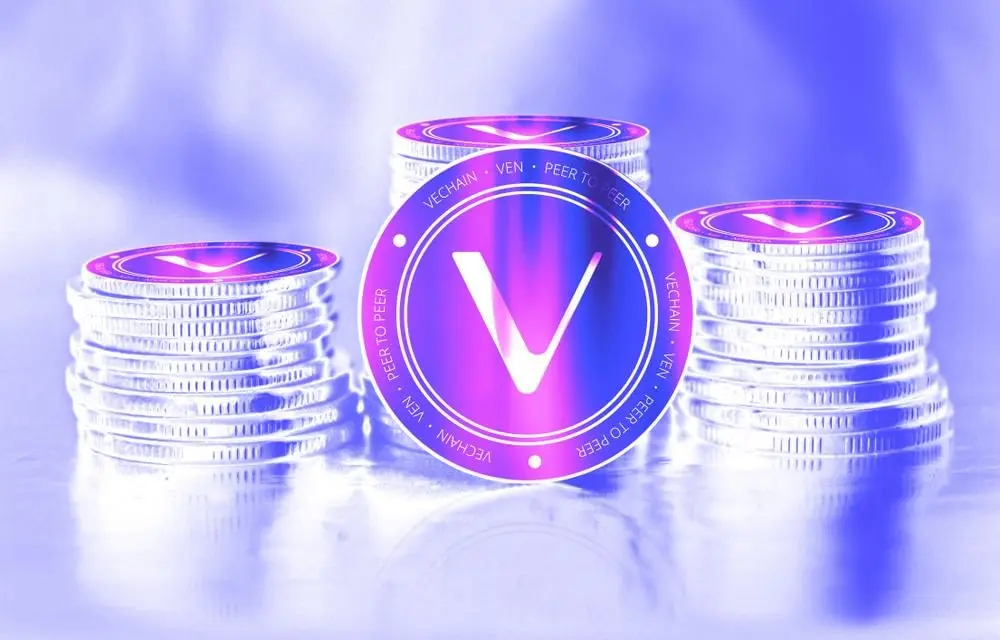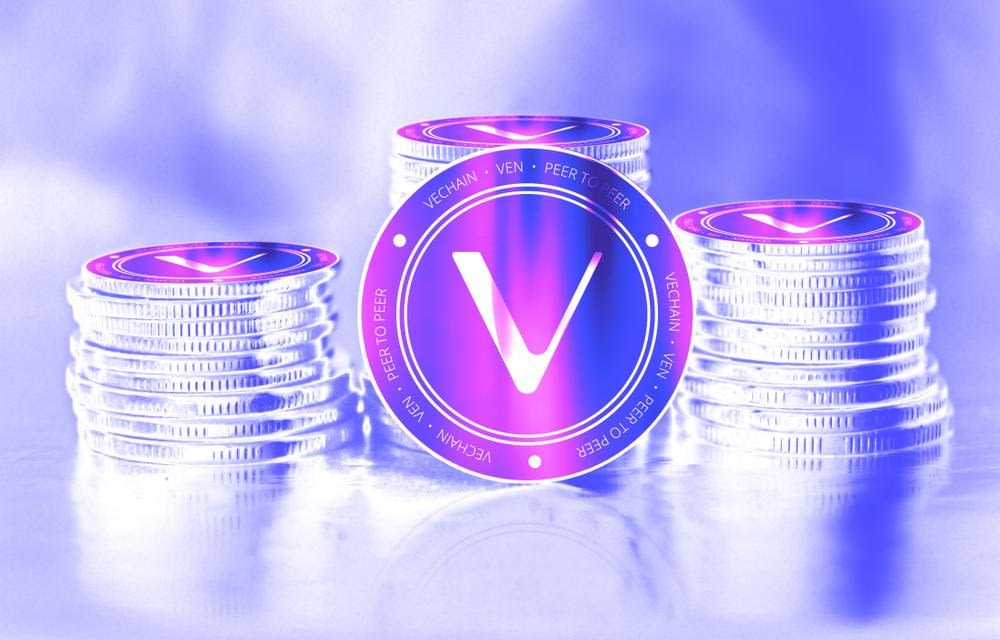 VeChain is considered a low-risk and high-potential cryptocurrency as it's equipped with a long set of use cases. The layer-1 allows developers to create and launch smart contracts and decentralized applications on top of its network.
It also dwells into logistics and supply chain management helping other businesses widen their operational services. Therefore, VeChain's use cases are aplenty and solve certain problems plaguing the business and financial world.
Also Read: VET Price Prediction: When Could It Reach $0.1?
When could VeChain reach $1?
Equipped with promising prospects, VeChain's native token could scale sustainably scale up in the indices in the coming years. The Finder's panel of experts also put a "Buy" for VeChain at its current price of $0.025.
Price forecasting firm Changelly has predicted that VeChain could remain below $1 for the entire decade. VET could reach a high of $0.56 by the end of 2030, and way behind the estimated mark to hit $1.
Also Read: $5.9 Million Worth of Crypto Seized From $600 million Axie Infinity Hack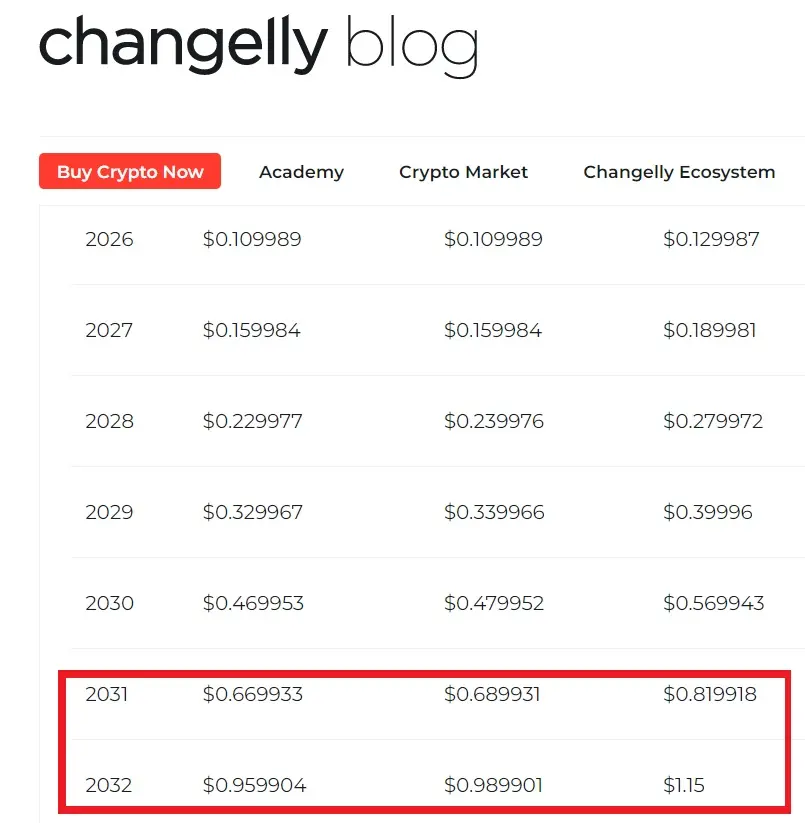 However, according to Changelly, VeChain might briefly touch $1 in 2032 and retrace in price thereafter. The price dip could be due to larger sell-offs when VET reaches its desired mark. Therefore, the cryptocurrency is expected to be trading in pennies and cents for the next 10 years, according to the price forecasting firm.
At press time, VeChain was trading at $0.025 and is down 2.3% in the 24-hour day trade. VET is also down 91% from its all-time high of $0.28, which it reached in April 2021.