VeChain is up nearly 10% on Thursday, as the most anticipated event 'The HiVe' got scheduled for Mar. 4, 2023. VET is displaying bullish sentiments in the days leading up to the launch of The HiVe and shot up 35% in the last 30 days. The HiVe is being launched with a vision to develop collaboration across the Web3 community and ramp up sustainable developments. You can read more details about it here. Now that VET is three weeks away from the launch, will it spike further in mid-February 2023? Let's find out!
Also Read: VeChain Price Prediction: When Could VET Reach $0.1?
VeChain Price Prediction: Mid-February 2023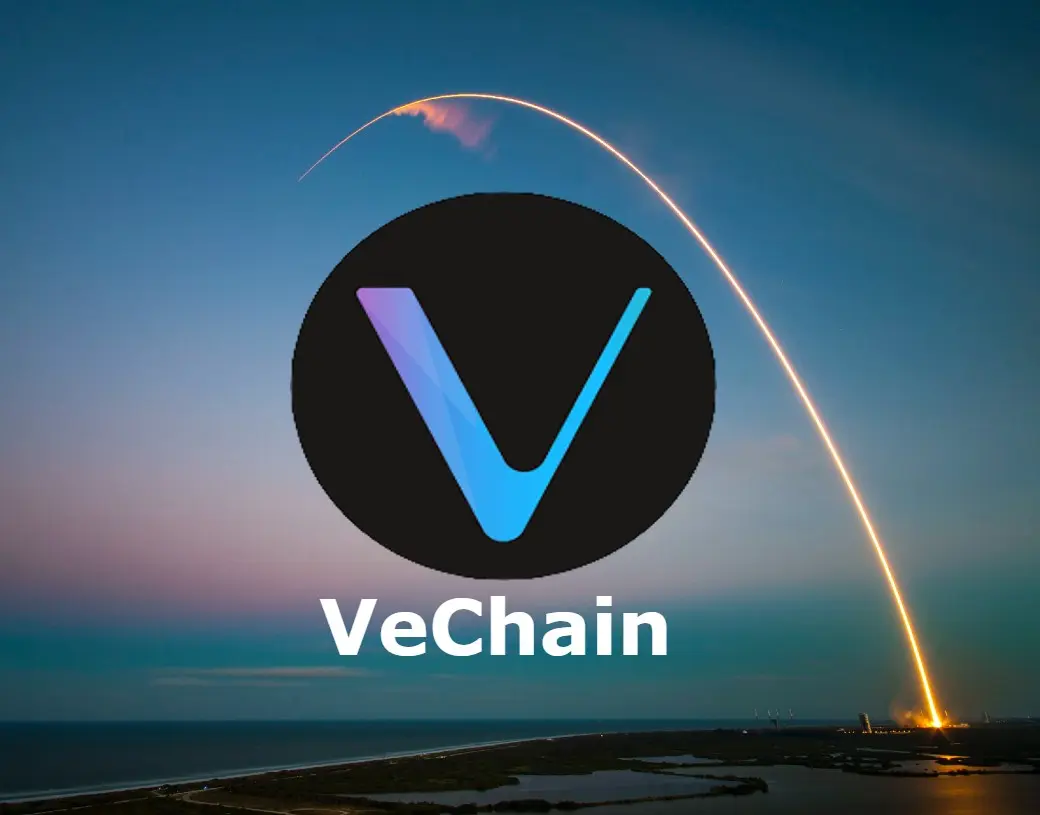 VeChain reached $0.025 on Thursday after being repeatedly rejected around these levels since January 2023. The asset needs another leg-up to breach its resistance levels and climb above the $0.025 mark. The HiVe launch could be the key for VET to scale up further in the indices in the next three weeks.
Also Read: Shiba Inu: AI Predicts SHIB Price for February 28, 2023
According to price forecasting firm Changelly, VeChain could climb above the $0.025 mark but might not rally this month. According to the price estimations, VET could reach an average price of $0.0269973, after briefly touching $0.027 and retracing in price after that.
Also Read: Can Baby Doge Coin Reach $0.01 After the Burn Portal Is Launched?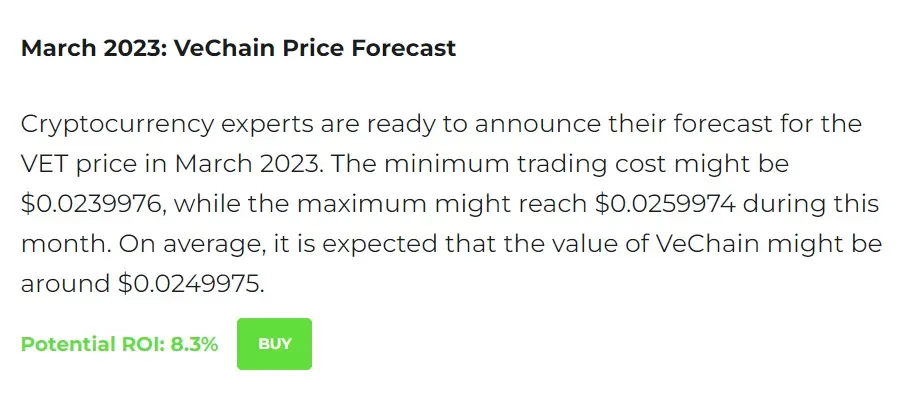 However, VET is seen as a low-risk and high-potential cryptocurrency as the blockchain is surpassing new milestones. On Tuesday, the network surpassed 2 million known addressees and facilitated over 20,000 contracts.
The daily transaction spiked as the blockchain recorded a jump in on-chain activity fueled by Fortune 500 blockchain adoption. You can read more details about it here. Moreover, VET has better prospects for long-term investments and not for short-term traders.
Also Read: Shiba Inu: 2 Investors Make $9 Million With $7,900 Investment
At press time, VeChain was trading at $0.0258 and is up 9% in the 24-hour day trade. VET is down 90.83% from its all-time high of $0.28, which it reached in April 2021.