Negative flows have changed to positive flows, and institutions have yet again started directing funds toward crypto assets. These investment products saw inflows summing up to $160 million in total over the past week. In fact, this marks the largest influx since July last year. This trend reversal follows six weeks of negative flows, where assets worth $408 million were dumped in total.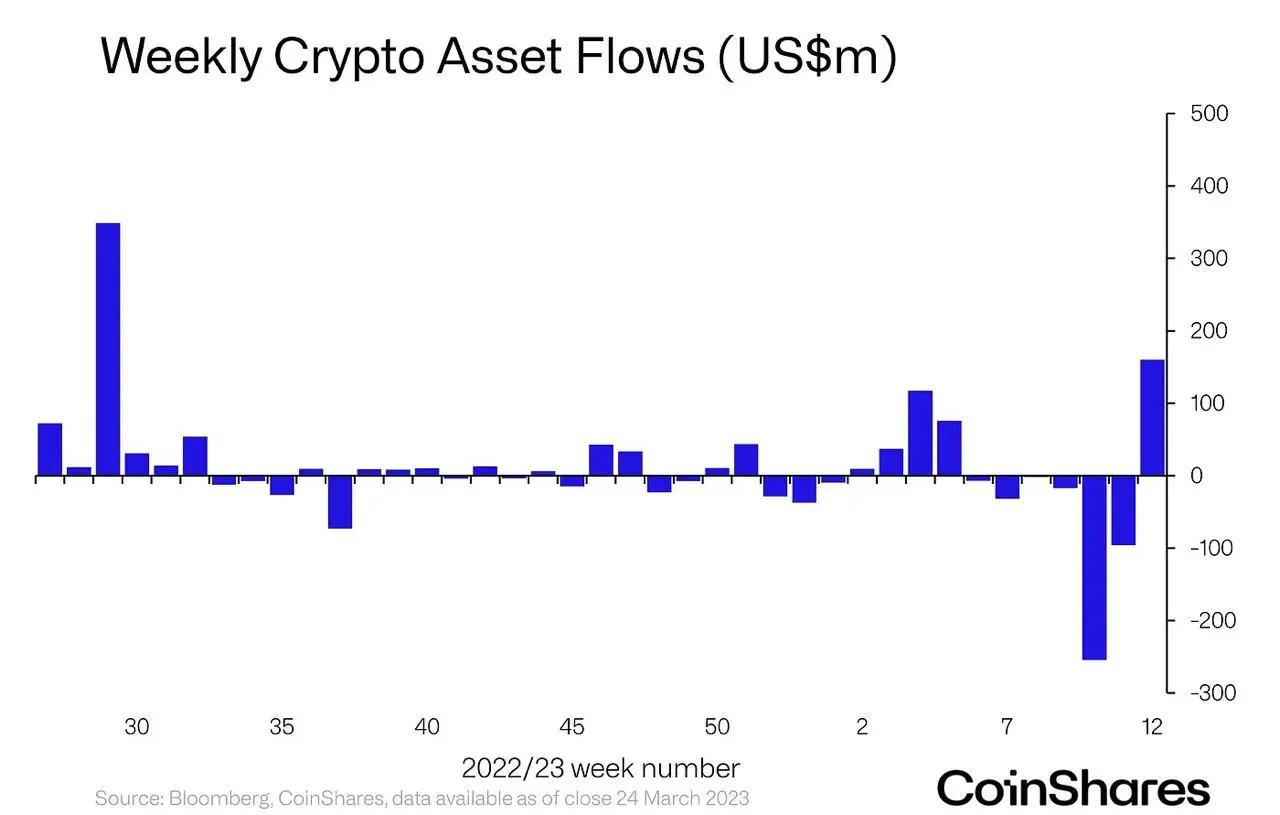 Also Read: With Judge's Ruling Impending in Ripple Case, Should Investors Buy XRP?
Bitcoin Grabs 'Primary Beneficiary' Crown
According to CoinShares' latest weekly report, funds worth $127.5 million were sent toward Bitcoin. That being said, it should also be noted that a few institutions continue to short BTC. However, when compared, the number remains to be fairly low [$30.8 million last week]. Ethereum, nonetheless, continues to see outflows. In the same weekly window, ETH tokens worth $5.2 million were sold by institutions.
Since mid-March, the ETH/BTC pair has been on a downtrend, giving institutions a reason to pick Bitcoin over Ethereum. However now, it seems like the tale could soon change. From the technical perspective, a triple bottom has already been formed on the 4-hour chart, making the case for a bounce-back. Alongside, the diminishing volume indicated that bears are losing strength. In retrospect, this could help Ethereum gain its feet back and re-appeal institutional investors.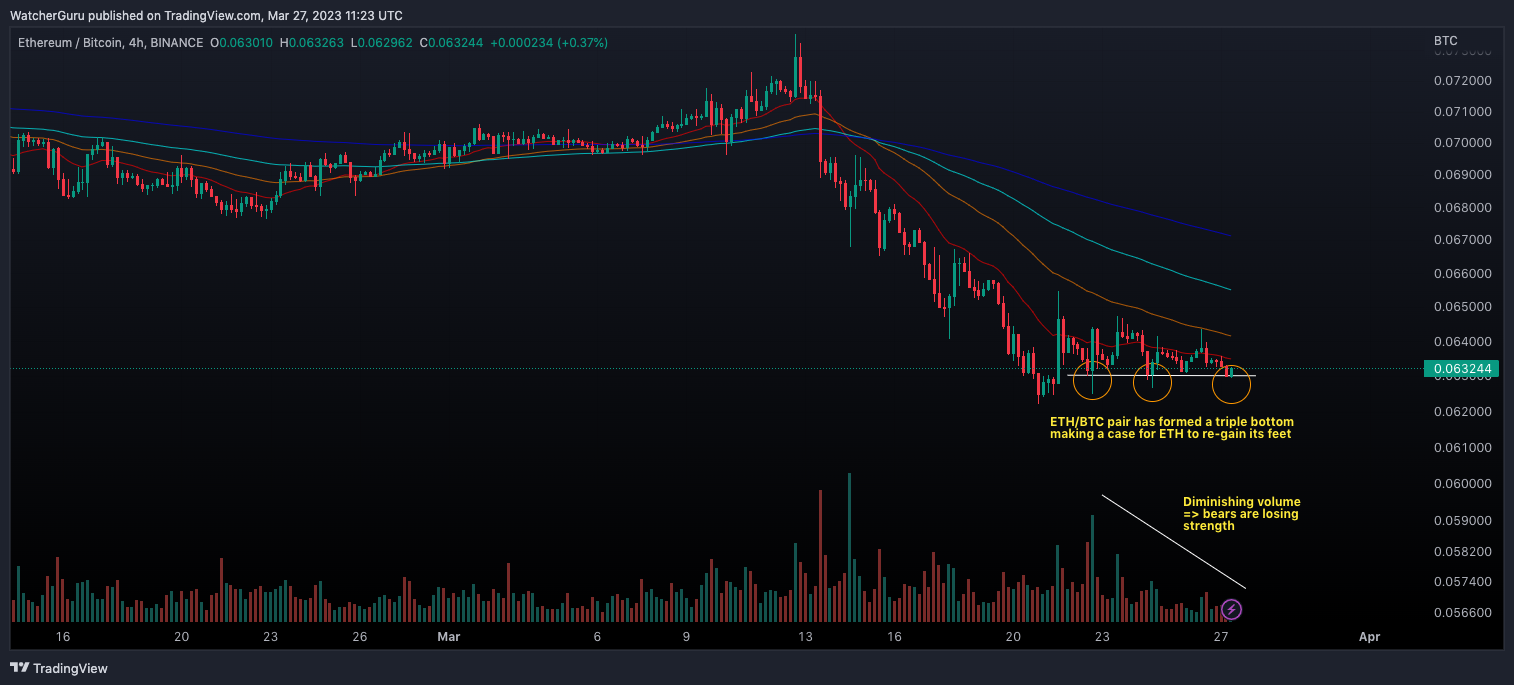 Also Read: Are Bitcoin Investors Paying Extra to Buy on Coinbase?
As far as altcoins are concerned, the positive flows continue to transpire. As reported last week, institutions added Litecoin, Solana, Polygon, and XRP worth $1 million in aggregate. However, this time, the number has risen by leaps and bounds.
According to data, SOL worth $4.8 million, XRP worth $1.2 million, and MATIC worth $1.9 million were added into institutional bags over the past week. This brings their total up to $7.9 million.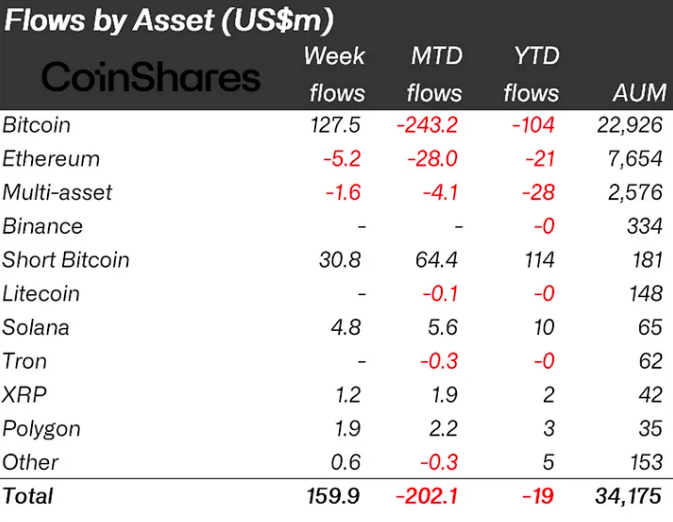 Also Read: Institutions Dump $126 Million Bitcoin & Ethereum But Buy Solana, XRP