In the Shiba Inu ecosystem, bulls and bears are currently locking horns. According to on-chain data, bullish participants are more in number at the moment, when compared to their bearish counterparts. For context, the bulls and bears indicator tracked the number of addresses that purchased or sold more than 1% of the total amount of volume traded on a given day.
The 24-hour SHIB volume reflected a value of $125 million at press time. This meant those who bought more than $1.25 million SHIB are bulls, while those who sold more than 1.25 million fall under the bears' category. As of press time, there were more than a handful of extra bulls in the ecosystem [153 vs. 147].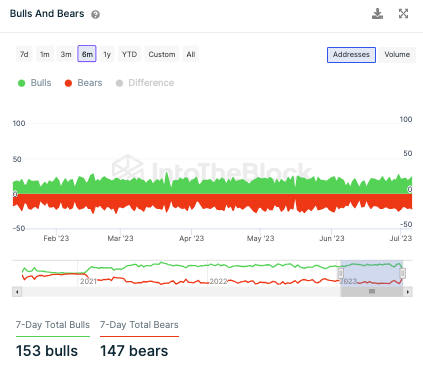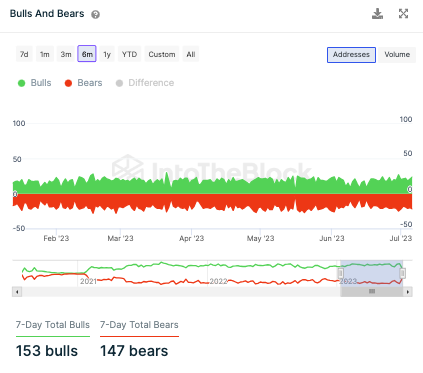 Also Read: Shiba Inu: 2,500 New SHIB Addresses Being Created Everyday
Shiba Inu's bullish streak to be re-kindled?
To answer the aforementioned question, let us delve into the state of a few other key metrics. One set of large investors has been buying SHIB tokens, while the other, has been selling. Just over the past day, their inflows stood at 579.2 billion SHIB, while their outflows hovered around 480.1 billion. As a result, the net flow of the 99.1 billion tokens was worth only a mere $716,493 in dollar terms at press time. Hence, while the net-figure is almost at break-even, there is inadequate buy-side momentum for Shiba Inu.


Also Read: Shiba Inu: Can the Moon Guide SHIB to $0.00001?
Furthermore, the social sentiment associated with Shiba Inu is currently down. Over the past seven days, the social engagements have dropped more than 97%, while the mentions have shrunk by 94%. In turn, these factors have rubbed off negatively on the social dominance of SHIB, which was also down by more than 90% at press time.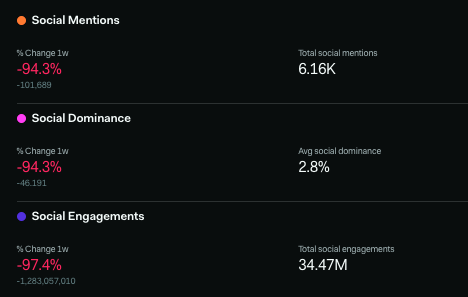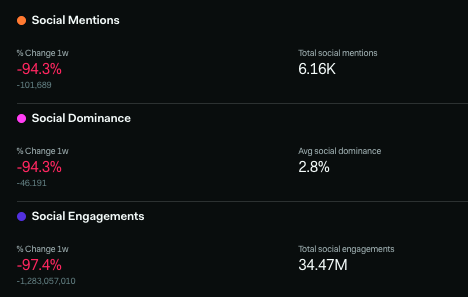 In the futures market, SHIB's funding rate had slipped down into negative territory. As depicted below, such a negative rate has not been registered by Shiba Inu in more than a fortnight. This indicated that bullish traders are also washing their hands off Shiba Inu.
Thus, until and unless the Shiba Inu market witnesses a buying momentum influx and change in sentiment, SHIB would find it difficult to ascent on the charts. If the current conditions persist, then SHIB could perhaps end up taking a bullish break.

Also Read: Dogecoin 'Shorts' Helped DOGE Rally 21%